Icelandic tourism has bounced back faster than expected. The head of the travel industry likens it to champagne flowing when the cork has popped. Thanks to government support most of the tourist companies survived.
Tourism saved Iceland from the financial crisis of 2008. That is the general view of many experts. Before the crisis, there were around 600,000 foreign tourists in Iceland a year. After the eruption in Eyjafjallajokull in 2010, Iceland became a much more popular tourist destination and in 2014 the number of visitors reached over one million for the first time.
In 2019 the number reached over two million. So the growth was fast during the decade after the collapse.
But then came the pandemic and tourism shut down almost everywhere – and Iceland was of course no exception. Even though Icelanders travelled quite a lot domestically during the summers of 2020 and 2021, and the government provided support to travel agents, hotels, restaurants, and other companies that had to shut down or cut down a lot, tourism income fell dramatically. 
Most of the tourist companies survived, however, and were functioning when foreign tourists started to return.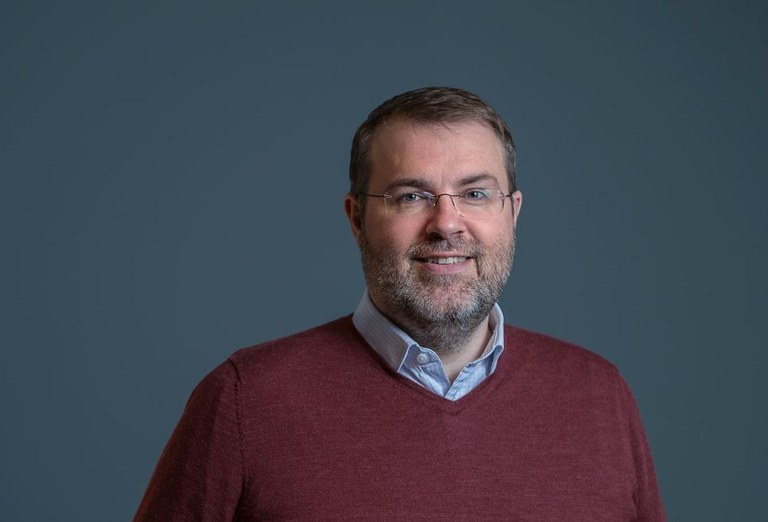 Jóhannes Þór Skúlason. Photo: SAF
Jóhannes Þór Skúlason, CEO of the Icelandic Travel Industry Association (SAF), says the assistance given by the government saved most of the companies. This assistance included support to keep staff on payroll, severance pay for those who were laid off and the freezing of loan payments. 
"Even though there were more bankruptcies in 2020 than in the previous year, they were fewer than we had initially feared," says Skúlason.
Demand increased fast
Skúlason says that when the effects of the pandemic faded, a big increase in demand was expected. 
"We knew that when the cork was popped, the champagne would flow simply because there was a lot of need for travelling after this long break. But it happened with a lot more force than we expected."
In 2021, 700,000 tourists came. The forecast for 2022 was 1.1 million tourists, but it has now reached between 1.6 and 1.7 million, which Skúlason believes is realistic. 
"What also happened was that the tourists who came here left more behind than previously, which was a very positive thing. And the tourists were happy with what they experienced in Iceland," he says.
Lilja Dögg Alfredsdottir, Minister of Tourism, gave high praise in a recent article to how rapidly tourism got back up and running after the pandemic. She referred to numbers from the International Tourism Association, that showed Icelandic tourism had regained 95 % of its strength from before the pandemic, while tourism in the whole word had regained 57 %.
Skúlason says it has been very nice to see the tourists arrive again, and that it of course has been useful for the companies that are starting to enjoy a steady income again. But this has not come without problems. 
"As demand has grown again, the companies had to get their operations going quickly with less capacity than before the pandemic. This has caused problems." 
Staff shortages
One of them is getting the staff. Skúlason says the companies have had a hard time filling all the vacancies. 
"Right now 8 % of jobs in tourism are not filled. This causes a lot of stress for the owners of the companies. The pandemic also meant staff were lost to other sectors and we haven't been able to get all of them back."
Another problem the companies faced was that during the pandemic all investments were down, including equipment updates. 
"And when all liquidity is gone it is hard to start necessary investments quickly when the demand is up. Despite the support from the authorities, many companies have a lot of debt which has not gone away. That also reduces the capacity for investment. These are problems that will not go away for the next few years because these take time to solve," Skúlason says.
High inflation is also causing problems for the tourism sector.
"This of course means less income for the companies after they have covered all the expenses. And that also reduces our possibilities for investment."
The housing crisis in Iceland has caused problems for the tourism sector too. A housing shortage has forced prices up, although this has eased somewhat in recent months due to higher interest rates. 
"Because there is a labour shortage in Iceland we have to get staff from abroad, and it is very difficult to find accommodation for them because of the general housing shortage," says Skúlason.
Funds are needed
Skúlason has identified many ways of solving these problems. One way would be to simplify getting staff from abroad. 
"I will go so far as to say that the system for getting staff form outside of the EEA is in shambles when you have to wait 36 months for the licence to get an employee."
He also wants a special investment fund for tourism. 
"Because companies have low or no equity, the tourism industry has bad competitiveness compared to other industries – when it comes to getting staff and new equity and investment. 
"We are not eligible for any funds from the Icelandic research funds because we don't fit into that category. So we believe there is much need for a special fund which focuses on tourism, like the one we already have for intellectual property. This will provide us with tool for our marketing to focus on attracting tourists who spend more money, for which there has been a demand in Iceland. Right now we are behind other Icelandic industries in that area," Skúlason says.
"We can't grow too fast"
Recent forecasts made for the Icelandic Tourist Board suggest that there could be more than 2.3 million tourists already by next year, which would equal the record set in 2018. By 2025 the number could reach 3 million in 2025. A more uncertain forecast says that by 2030, the number of tourists could possibly be 3.5 million. 
Skúlason is optimistic that Iceland's tourism industry can do well in the future, but he thinks it would be better if it grew more slowly. 
"It would be ideal to grow 2 to 3 % a year, and simultaneously work on building the infrastructure needed for good tourism. Then this should work. We can't grow too fast – the growth has to be sustainable," Skúlason says.