"Parikkala is a municipality people usually drive right past," says Mayor Vesa Huuskonen, with only a hint of humour. Parikkala is an agricultural municipality with an ageing population in South-Western Finland, right on the border with Russia. Plans for an international border crossing have been scrapped because of the changed international situation.
The small rural municipality of Parikkala is in the southern part of Finnish Karelia. The closest larger cities are Lappeenranta and Savonlinna. To the east, you can see Russia. The so-called Winter War started with the Soviet Union's attack on Finland in 1939. It ended with Finland being forced to cede large landmasses, including Vyborg and several other municipalities.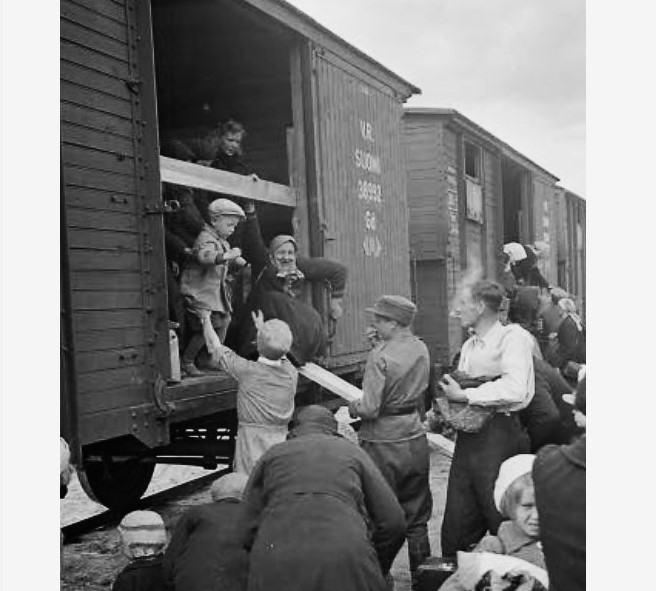 Evacuees from Parikkala in Karela arrive by train in Vilppula in June 1941. Photo: Finnish Armed Forces, SA-kuva
More than 400,000 Finnish Karelian people were resettled elsewhere in Finland. They lost their homes and anything they could not carry with them. Parikkala municipality lost one-third of its area to the Soviet Union as borders were redrawn. 
Dairy cows and border guards
Parikkala is the largest agricultural municipality in this part of Finland. There are many dairy cows on highly automated farms. The Centre PartyThe largest political party. Besides the international rumblings, the municipality has other worries too.
Like in the rest of Finland, Parikkala needs foreign labour. But closed borders force employers to look further afield. This is the situation in agriculture and the service and health care sectors. 
Generational change is also a challenge. Many workers and business owners are approaching retirement age, but the next generation has moved away, explains Mayor Vesa Huuskonen. In a few years from now, half of the municipality's citizens will be over 65.
We meet the Mayor at the Kolmikanta border station on the border with Russia. Vesa Huuskonen has previously had a career in the Finnish Border Guard.
Timber import opened the borders
The border barrier is in Syväoro, behind a small building housing border guards and customs officials. A few metres further down the road is the actual border between Finland and Russia. A few hundred metres further still, the Russian flag is flying from similar barracks housing the Russian border guards. 
The border crossing is categorised as provisional, which means traffic is limited. The roads show signs of heavy goods transport.
Timber is what has kept the border traffic going here. Two-thirds of Finland's timber import has come from Russia and must now be replaced, with more felling of trees at home in order to keep the industry going in Finland.   
For a few years now, Russia has introduced various export limits on timber, including on birch pulpwood for paper manufacturing. The traffic was further reduced in early spring when EU sanctions hit more and more products, including cut timber and wood which is used for energy production in Finland but not in Russia. Seven loads a day would pass through Parikkala.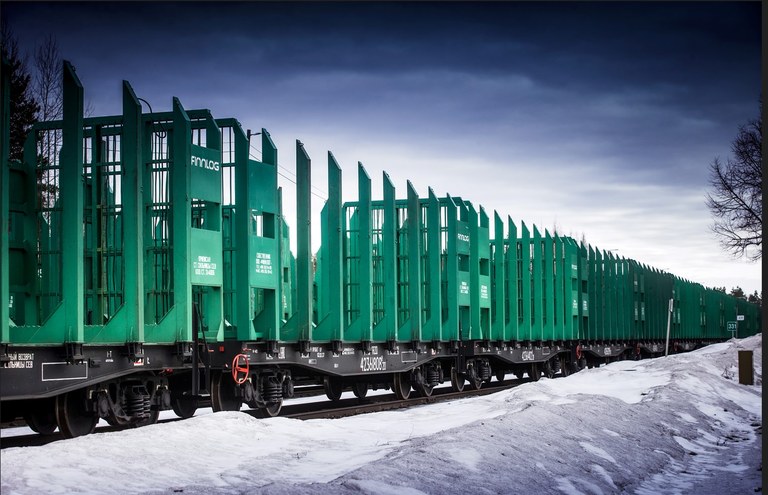 Political goal for internationalisation 
There were big plans in Parikkala for an international border crossing. The initiative came from Russia, and Parikkala managed to convince the Finnish government that it would be a positive thing. During government negotiations in 2019, the parties wanted to make trade with Russia more flexible. That year more than 24,000 border crossings were registered here.
To make traffic flow smoother, the possibility of an international border crossing in Parikkala was to be evaluated. The municipality hoped this would be ready by 2024.
The project was considered to fit in with other projects that increased the region's pulling power, and it would improve security and flow across the border crossings. The project was to be partially financed by the European Commission. 
"We had high hopes for developing the crossing after the Corona lockdown. There were plans to extend opening hours and make the crossing more international. In the nearby city of Nyslott, famous for its opera festival, people hoped many tourists from St Petersburg would come via the new crossing, which would also allow private vehicles to cross."
Major projects, including road improvements and a new road crossing, were already in the works. Now, all large internationalisation projects have been put on ice, both on a regional level and in terms of cooperation and financing from the EU. There is also no longer a need for expanding the crossing with capacity from the Finnish Customs and the Finnish Radiation and Nuclear Safety Authority. 
"This work is not competently wasted since heavy traffic on the main road needs safer solutions. If not it would seem like we have been throwing money out of the window," says Mayor Vesa Huuskonen. The actual border stations on both sides could also do with being renovated. 
The border brings jobs
The project is no longer relevant, and will probably not be for quite some time, people in Parikkala believe. The border station itself does not need to be manned since the barriers are down on both sides of the border. 
But the border must be guarded, nevertheless. Perhaps more than ever, with Russia at war in Ukraine, and Finland on its way to becoming a Nato member.
 The Finnish Border Guard is a big employer in the area and provides jobs for many who come from the border regions. The employees do not need to fear unemployment just because traffic has nearly stopped altogether. 
During the first Corona lockdown, many of the employees in the east moved west to serve on the border with Sweden and Norway in the north. After all, they did have experience with a Russian border that really was closed. 
Mayor with border experience
Vesa Huuskonen was elected Mayor of Parikkala in 2014. At the time he was director of the Border and Coast Guard Academy in neighbouring Imatra. Before that, he had a long career with the border force and in the armed forces. He graduated as a general staff officer. In other words, Huuskonen does not have the usual civil servant background of a mayor.
When he was elected, he was still an officer and therefore politically unaligned. That suited the Centre party-led municipality. Later, he has run for parliament for the National Coalition Party, which has been Finland's most pro-Nato party for a long time. He considers his military background to be useful when leading a municipality bordering Russia, and he has also studied Russian.
He also believes he can master the paperwork since he has been working for the Ministry of the Interior in Helsinki. He has given lectures to the ministry and to the Finnish government. Huuskonen assumes the municipal decision-makers also presumed he had the right contacts in order to have some influence in Helsinki thanks to his background and border expertise.
In hindsight
The opening up of the borders can be criticised in hindsight, but at the time many still believed that Russia eventually would be a "good partner", a state governed by the rule of law that fulfilled all the necessary criteria. This was the view for quite some time in Finland, and for even longer in this region, according to Vesa Huuskonen.
"2014 was dramatic enough. We might have thought that this was a local feud in Crimea and Eastern Ukraine," says Vesa Huuskonen. But there was also hope for better conditions in the border area. Today, of course, the massive attacks and war crimes are being condemned.
"We are in a way disillusioned with Russia and first and foremost with the Russian leadership. Many here have Russian friends and contacts. Some Russians live here and there are also some Russian-owned summer houses in the area. People here are positive to Russian people."
As a municipal employee, Vesa Huuskonen does not want to say too much publicly about Finland's foreign and security policies. But he appears to agree with large parts of the Finnish population that the status as a Nato country will increase security on the border to the east.