By May 2022, 12.5 million Ukrainians were fleeing the war. 5.5 million have fled abroad and are covered by the EU's temporary protection directive. 134 of them have arrived in Arvika in Sweden's Western Värmland, which has now signed an agreement with the Swedish Migration Board to settle refugees long term.
It is early March, and two buses arrive in Arvika. A private initiative has brought Ukrainian refugees from Warsaw and from the Polish-Ukrainian border. The effects of Putin's war against Ukraine have reached Arvika, just like it has larger and smaller places in other EU countries.  
The Ukrainian refugees have been granted the right to come thanks to the EU's temporary protection directive, and there is a lot of goodwill from local people. But when that goodwill is to be translated into housing, schooling for children and jobs with decent wages, old rules and new needs might clash. What exactly does the temporary protection directive mean for a town or a municipality, despite people's goodwill and welcoming attitudes?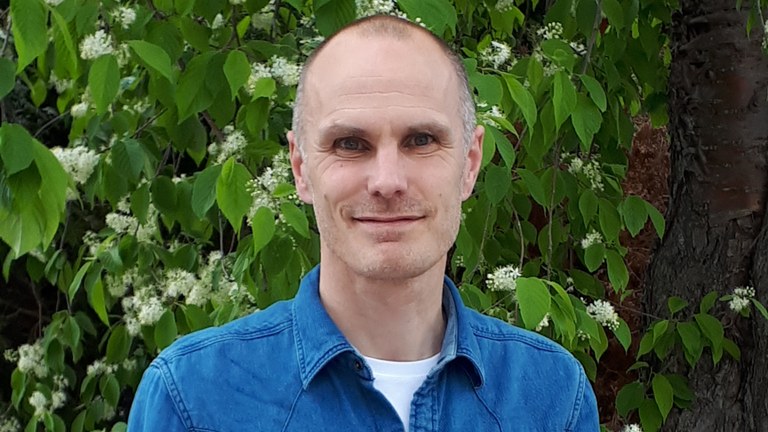 Johan Hellström is head of unit at AMI in Arvika. and responsible for the reception of Ukrainian refugees.
"We were not quite prepared for the busses when they arrived and had to solve the situation as best we could. The people who had collected the refugees were disappointed that the municipality had not been able to adopt a holistic perspective, but that is not how things work," says Johan Hellström, head of unit at Arvika's municipal labour market and integration training, AMI. 
EU reacted quickly as the world woke up to the Russian invasion of Ukraine on 24 February. The temporary protection directive was in place by early March, along with a raft of sanctions against Russia and its oligarchs. The ambition to reduce Europe's dependence on Russian oil and gas as soon as possible was dealt with equally urgently.  
"Everything is overshadowed by Russia's invasion of Ukraine," said MP Malin Björk (Left Party). 
Agreement and action
As the European Parliament gathered in Strasbourg on 7 March, the war was on everyone's lips. The Ukrainian flag was flying next to EU flags and MEPs were expressing shock and upset as well as pride over a unified EU ready for action. Commissioner for Home Affairs Ylva Johansson was also present after visiting the Polish border to witness the flow of refugees during the first week of the war.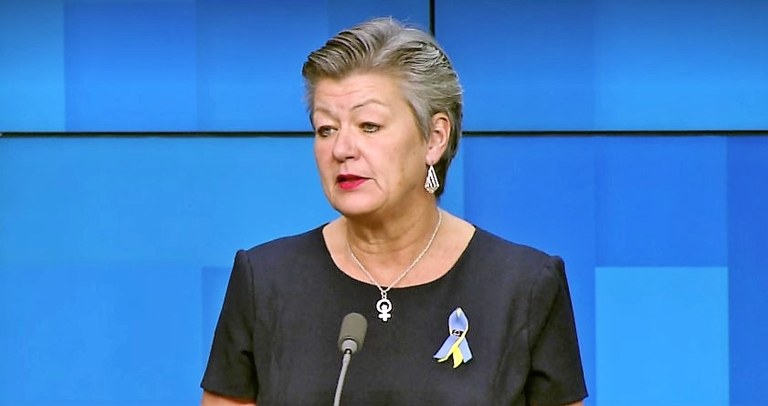 Ylva Johansson addresses the EU Parliament during the debate on the Ukrainian refugee crisis. Photo: EU Parliament.
On international women's day, she addressed the Parliament to talk about little Mia, born in Kyiv's metro while her mother sought shelter from Putin's missiles. She warned that 800,000 pregnant women in Ukraine risk having to do the same thing. Johansson pointed out that more refugees had arrived from Ukraine than all of the refugees arriving in Europe during 2015 and 2016. Ukraine and its people need support and Ylva Johansson was proud of the EU's ability to act so far.  
"Last week I witnessed the most impressive European unity. When we united to condemn Putin's aggression and support Ukraine. And when the Council unanimously adopted the proposal to activate the temporary protection directive. As you are well aware in this house, this directive is more than 20 years old. It's never been used before," Commissioner Johansson told the EU Parliament on 8 March 2022.  
Strong support for Ukrainian refugees
The temporary protection directive also found cross-party support among Swedish MPs. Everyone is alarmed by the war. 
"The flow of refugees is larger than in 2015, but quicker integration is also possible. Many have family links to other European countries and know what they want. It is positive that Poland, Hungary and the Czech Republic are taking a lot of responsibility now, but this will not be sufficient in the long term. More countries must step up," says Tomas Tobé who represents the Moderate Party. 
He believes the war in Ukraine creates preconditions for solving the migration problem within the EU.  
"Countries that used to say they did not want a European refugee policy, are now the ones who say they do. An increasing number of countries realise this, and now refugees are arriving in more countries than just the ones in the south." 
When the war broke out, the Green Party's Pär Holmgren and Jakob Dalunde took action immediately. They travelled to the border town of Medyka in Poland to help, and talk about the enormous efforts of Polish voluntary workers, not least from the boy scout movement. Once there, they linked up with the World Central Kitchen that was asking for tents, chairs and carrier bags. 
"So we went and bought four tents that we put up. And chairs and carrier bags. We also picked litter," say Pär Holmberg and Jakob Dalunde. 
By 8 March, two million Ukrainian refugees had crossed the borders into Poland, Hungary and Moldova. Now, in mid-May, 5.5 million Ukrainians have fled abroad, while 7 million are internally displaced. Those who leave the country are mainly women and children. 
The temporary protection directive allows all those who flee Ukraine to stay in a country for one year, with the possibility of extending this to three years. After being registered with the Swedish Migration Board, a refugee is given an ID number and permission to work. Children have the right to go to school and to health care while adults have the right to emergency health care. They do not become Swedish residents and also have no right to family reunion. 
A major decision and on-the-ground reality
The authorities are responsible for refugees in Sweden, also economically. This is what caused an issue as the refugee buses rolled into Arvika. The volunteers who had travelled to Poland with the busses to help refugees move on, expected their home municipality to step up, and Arkiva's local politicians did.
That same evening they organised flats without even knowing whether they would be refunded for the cost. Volunteers got hold of beds, tables and utensils. Others appealed to people in the municipality for economic help to buy vouchers that could be used for food and other necessities. 
"There was a lot of confusion to start with, and nobody knew the rules. The main thing was to make sure the refugees got roofs over their heads, so the municipality decided to cover the cost. We had no idea what legal backing we had for this, but took a chance and hoped to be compensated from the state later," says Johan Hellström at AMI in Arvika. 
Nobody should need to move around
On 22 April, the municipality decided it was necessary to put a time limit on the ad hoc solution for Ukrainian refugees' accommodation because it considered it was not right to cover costs that were in fact the state's responsibility. They risked having to move the refugees to temporary housing run by the Migration Board until 1 June, when a decision is due on how to divide the refugees between Swedish municipalities. 
But the Arvika municipality wanted to turn the ad hoc solution into something more long-term before that date. After many conversations with the Migration Board and intensive lobbying, the municipality has become one of the first in Sweden to enter into a long-term housing agreement with the board. 
"We want the refugees to stay here and consider them to be an asset. Nobody in Sweden should have to move around and we have been lobbying Swedish municipalities, county councils and the Association of Local Authorities and Regions in order to avoid this. That is why we wanted a long-term housing deal with the Migration Board. Now we know that these people will be staying and that we will get our costs covered for housing and some furniture," says Johan Hellström. 
There are now 134 refugees mainly from Eastern Ukraine living in Arvika. Most of the adults are women and half of the group are children. The youngest have started kindergarten and the older ones are in school. 
"Most of them have now settled and their existence is a bit safer. Most want to start work and earn money," says Johan Hellström. 
The Ukrainian refugees get the same amount of money as asylum seekers – 70 kronor (€6.60) for a single adult and between €3.50 and €4.80 for children between 0 and 17. Many want to work, and local businesses and the municipality need labour. 
But matching people with work is complicated. Although many of the Ukrainians are educated and have relevant work experience, there are language barriers. Some 20% of those who have arrived in Arvika speak English, the rest do not.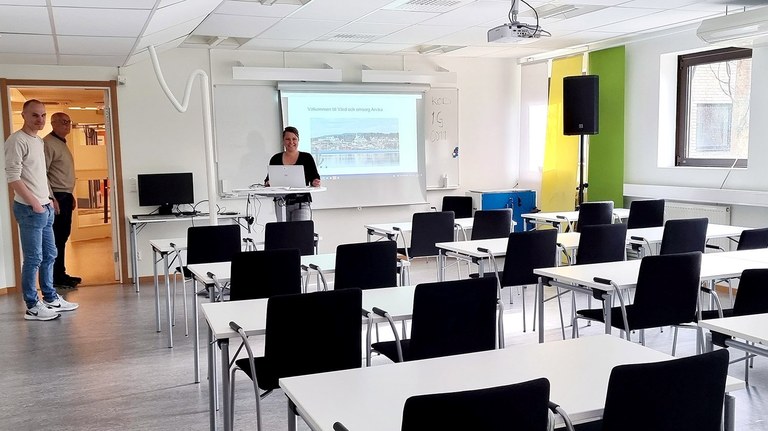 Linda Östanbo at the Kompetenscentrum trains temporary staff at Arvika municipality. The lecture hall in the picture used to belong to the Public Employment Service, but the municipality has taken over and uses it for social information for newly arrived Ukrainian refugees.
Those who arrive as a result of the temporary protection directive are not entitled to the free Swedish for immigrants courses and depend on volunteers, language cafes and other services. Workplace training does not work either since no insurance covers those who enter the labour market in this way. 
A long way to work
As soon as the refugees get an ID number, the Public Employment Service has to offer them an interview. But nearly all need an interpreter, so this will take time, points out Johan Hellström. He also wants clearer rules for who is responsible for what – the state or the municipality.
"Our most important job as a municipality is to give the refugees support and a network so that they can meet local businesses. Research shows that what is needed for people who are outside of the labour market is subsidised jobs, access to caseworkers and targeted labour market measures. As a municipality we do not have access to those measures – they are the remit of the Public Employment Service," says Johan Hellström.
He has worked with Syrian refugees and other groups and sees that the Ukrainian refugees get more attention and more support. 
"It is good that people want to help. But we must treat everyone the same and other refugees feel that it is unfair that the Ukrainians get more help. I hope this flow of refugees will lead to a change in how people view refugees, and that everyone is welcomed in the same way regardless of where they come from. Everyone needs meaningful work and access to the Swedish language. I want to see measures that make this easier and that work faster."