On 25 March, the International Labour Organisation, ILO, will elect a new Director-General. There are five candidates, two of whom are women – Kang Kyung-wha from South Korea and Muriel Pénicaud from France. Both are former government ministers.
The UN agency ILO brings together employers, employees and governments. Its headquartered in Geneva and Guy Ryder has been the Director-General since 2012. 
The ILO governing body elects the new Director-General. It is composed of 56 titular members; 28 governments, 14 employers and 14 workers. Sweden currently has a titular seat on the governing body and also currently holds the chair. That role is carried out by Anna Jarfeldt, Swedish Ambassador and Permanent Representative to the International Organisations in Geneva. She oversees the candidate process and is in charge of the voting.
Guy Ryder came to the job from the Trade Union Congress TUC, the UK equivalent of LO. There are no rules to say that he cannot be followed by an employee candidate, but no such candidate has been proposed.
"There are several rounds of voting, and the candidate with the fewest votes each time is eliminated. The winner must secure a majority of the votes," explains Emelie Barbou des Places, Department Secretary at the Swedish Ministry of Employment and responsible for the ILO there.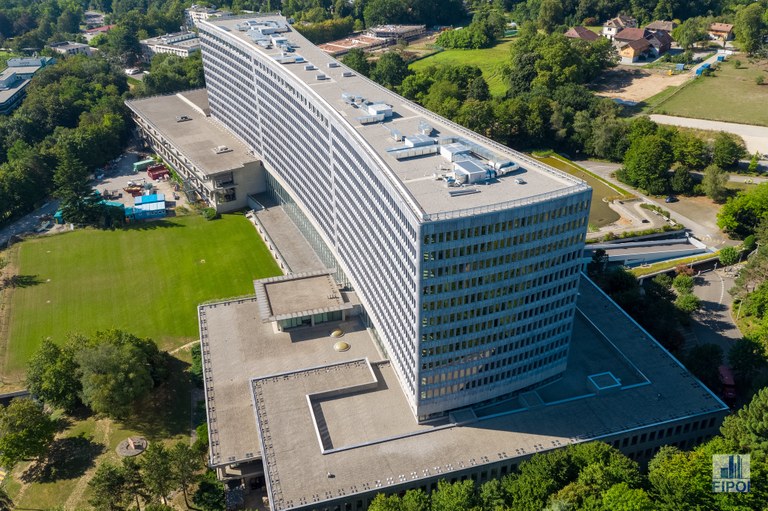 The ILO building in Geneve, Switzerland
The ILO has 185 member countries, was founded in 1919 and has only had ten Director-Generals. All have been from Europe or the USA, except for Juan Somavía from Chile. Many feel other continents are due their turn, and that it is time a woman took the helm. 
Kang Kyung-wha is the only one of the five candidates who fulfil both those criteria. She has been South Korea's Foreign Minister and was proposed by South Korean employers. Her candidature was opposed by the KCTU trade union confederation, however, which argued she did not have the required experience of labour market issues.
During the questioning that all five candidates have to undergo, she was asked whether she would dare address the issue of forced labour in China. A fresh ILO report expresses "deep unease" over information of how minorities like the Uighurs are treated in China. According to the International Trade Union Congress, ITUC, 1.8 million Uighur and other minorities are doing forced labour. 
"There is space for the ILO to work together with Chinese authorities," answered Kang Kyung-wha.
"The ILO has a fundamental mandate to be there, work with the authorities and push for workers' rights. Dialogue is the only way to solve this issue."
During her time as Foreign Minister, Kang Kyung-wha played a part in arranging the summit between North Korean leader Kim Jong Un and former US President Donald Trump.
The French candidate Muriel Pénicaud was Minister of Labour in France between 2017 and 2020. She has also been head of HR at the foodstuffs company Danone. She was appointed by President Emanuel Macron and was given the job of reforming French labour law in the direction of what was called a more Nordic model, but trade unions saw this as an erosion of workers' rights.

From left: Mthunzi Mdwaba;  South Africa, Greg Vines, Australia and Gilbert Houngbo, Togo.
There are two candidates from Africa:
Gilbert Houngbo, Prime Minister of Togo between 2008 and 2012, was ILO Deputy Director-General between 2013 and 2017 and is a frontrunner. He currently heads the International Fund for Agricultural Development, one of the three FN agencies for agriculture and foodstuffs.
Mthunzi Mdwaba from South Africa is less likely to succeed after his own country withdrew its support for his candidacy in what appeared to be an internal political power struggle. Yet he is the one candidate with the most nominations from other countries.
If none of these candidates gets enough votes, Greg Vines from Australia could become the candidate of compromise. If he is elected, both the OECD and the ILO will be led by Australians, after Mathias Cormann took over as OECD Secretary-General last year.
Vines has spent decades in the ILO and is now one of three Deputy Director-Generals. He is responsible for the reform of the organisation. Vines has worked both as a trade union representative and for employers in Australia. As a trade union representative, he negotiated a wage agreement for Australian librarians, where women had earlier been discriminated against. The agreement secured many women a 50% pay increase.
This time, the Nordics decided not to launch a joint candidate. It is still not decided whether there will be Nordic cooperation when voting starts. In addition to Sweden's government representative on the governing body, Norway has one employer representative and Iceland has one employee representative. 
"The ILO plays an important role in the post-pandemic reconstruction, in the work to secure decent jobs and the green shift," says Emelie Barbou des Places. 
Regardless of who wins, Guy Ryder will be missed. During his tenure, he has worked closely with the Nordic countries, including on presenting proposals for how the organisation should carry on with its work after turning 100. 
The Commission on the Future of Work, set up by the ILO for that purpose, had a shared leadership – Prime Minister Stefan Löfven from Sweden and South Africa's president Cyril Ramaphosa. The Commission presented its report in 2019.