Up to 80 % pay. That is how much adults in Sweden on permanent contracts can be paid if they want to study in order to improve their basic education or change careers. Applications started flowing in as soon as the new support scheme became available.
Jennie Wallerström first heard about the career readjustment support scheme in a brief radio report. Soon after, on 1 October when the application process opened, she listened to Sverige Radio's flagship business news programme. It covered the new opportunity to finance studies offered to people on permanent contracts in the private and public sectors, as well as to the self-employed.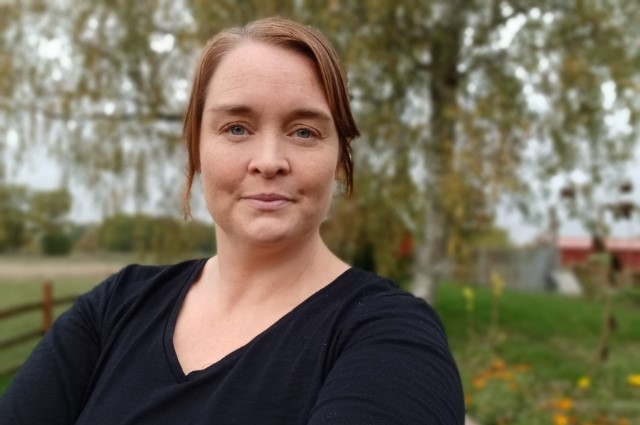 Jennie Wallerström was one of the first to apply for the new career readjustment support. Photo: Privat
"I used to work as a chef. Now I have a permanent job as a salesperson at a construction sector rental agency, but I am currently on study leave. Both jobs are action-packed and it is not always possible to plan around them.
"I enjoy solving unexpected challenges, so I jumped on this course. It suits someone like me who believes my time should be used for something good," says Jennie Wallerström when the Nordic Labour Journal catches up with her the day after one of her exams.
She is currently studying Green Logistics Management, a two-year vocational course at the Teknikhögskolan i Jönköping, a vocational post-secondary school. As the name suggests, it focuses on environmental issues. It is a course for those who want to do "a project focusing on combining environmental issues, efficiency and cost issues in order to create well-functioning logistics with a sustainability focus," according to the course programme.   
Information via Sveriges Radio
The business news programme informed Jennie Wallerström that in order to apply for the support, the employer needs to be associated with one of Sweden's so-called transition organisations. Any application must go to that organisation as well as to the CSN, The Swedish Board of Student Finance, which handles student finance in Sweden.
"My employer has a deal with TRR (one of the transition organisations). I could see this on their intranet. So on that same day, I sent in my application for support for my last term, which starts in January, both to them and to the CSN," she says. 
A few days later, Jennie Wallerström met an advisor from TRR and made a checklist with them to see whether she ticked all the boxes for support. 
"That's when I found out that it is possible to apply for support in the middle of a course if you are over 40 – and I am 43," says Wallerström, and adds she will not know whether she fulfils all the criteria for getting the support before she hears back from the CSN.
Aiming for the future
Jennie Wallerström felt it was important to choose an education that fitted her personally but also one that is needed in the labour market.
"Since this is a technical education which was created to match a need in the labour market, there is a lack of logisticians," she says. Now she is waiting for the answer from CSN, which has got TRR's statement that the course strengthens her position in the labour market. 
CSN has said the earliest reply from them will come in 10 to 12 weeks. There has been a high number of applications, with 3,457 on the first day alone. A positive result would mean a lot for Jennie Wallerström. She would no longer have to take up loans from CSN as she has for the past three semesters.
"Not adding to my debts would absolutely be the greatest advantage. It is already pretty high because we have two children and I have also taken out other loans on top of the student loans for my first three semesters," says Jennie Wallerström. She adds that she is very grateful for being given the chance to apply for the new career readjusment support. 
"If I don't get it, there is probably a reason why. But that won't affect my education. I will carry on until I graduate as a logistician."
New support, new knowledge
TRR, the transition organisation which Jennie Wallerström contacted, is a collective agreement foundation that works for the Confederation of Swedish Enterprise and PTK, a trade union which represents private sector white-collar workers.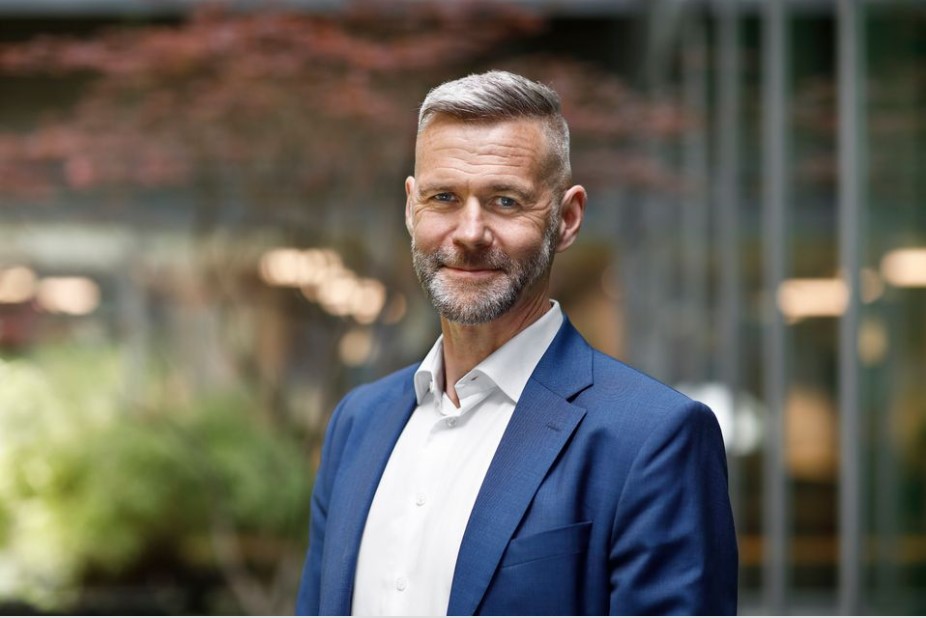 Johan Lagerhäll, CEO of TRR. Photo: Jeanette Hägglund/TRR
TRR received some 500 applications during the first week after the career readjusment support scheme was launched, says CEO Johan Lagerhäll. It was not possible to accept them all, however, because some applicants were not qualified to receive the support.
"We saw so-called early adapters – people who looked for information about the support scheme on their own since we had been lying low with our own marketing until we knew how much interest there would be."
Johan Lagerhäll says his and other organisations have to learn as they go. He refers to the fact that the Swedish parliament on 8 June this year passed a "career readjusment package for long-term improved flexibility, the capacity to retrain and labour market security", and that TRR's partners two weeks later signed a new collective agreement where the career readjusment support agreement was a part. This came into effect on 1 October. 
"The career readjusment support scheme is new for us too, so we are on a learning journey and will adapt as we go based on the volume of applicants.
"We have a lot of experience guiding people who for one reason or other have become unemployed. This is a different target group. We are now getting going and will deliver on this," says Johan Lagerhäll.
 A welcome reception
The head of PTK's negotiation group, Martin Wästfelt, says he has had nothing but positive feedback about the career readjusment support scheme from TRR's 25 member unions, representing one million salaried employees in the private sector.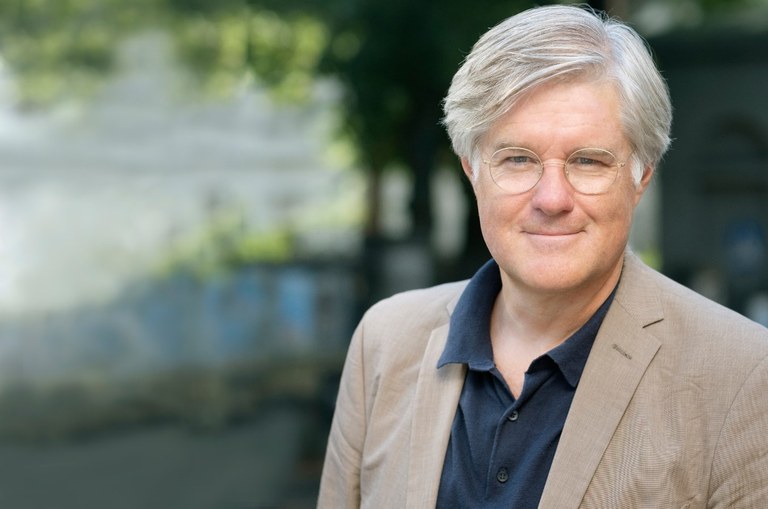 Martin Wästfelt, head of PTK's negotiation group. Photo: Juliana Wiklund.
"This is a clear indication that many look forward to being able to strengthen their position in the labour market," he says.
Martin Wästfelt considers the state support to be a foundation for those who are granted the career readjusment support, which TRR can supplement.
"If you earn 50 000 kronor (€4,530) a month, this will be very important. You can not manage on 21 000. While that might be a decent level of support, you have to have something on top of that," says Martin Wästfelt.
The economic resources available to TRR is a result of agreements made in the 1970s between the trade unions and business, says Martin Wästfelt
"Already at that time, it was negotiated that TRR should have funds available to support members, while employers got a greater say in things. That is why TRR has the means today to top up the benefits for those who are granted the career readjusment support," he says. 
The Confederation of Swedish Enterprise is also positive to the reeducation support scheme. Their Deputy Director General Mattias Dahl told the Nordic Labour Journal that, over time, Swedish employers will now have access to a pool of far better educated workers.
"The public education system might be worried that it cannot provide the courses needed in for instance IT development, but other than that our members are looking forward to Sweden becoming more competitive with a skilled labour force."
A long-term measure
1.3 billion Swedish kroner (€117,485,000) has been set aside for the career readjusment support scheme in the 2023 budget. This should cover some 5,650 full-time students.
The new reeducation support scheme will expanded in the coming years and be and be fully rolled out by 2026 with a budget of between six and nine billion kronor (€543,600,000 to €815,500,000).