Prevention and preparedness if the worst should happen – that is what working against threats and violence in Swedish schools is about. Cooperation could slow down the negative trend.
Prevention and preparedness if the worst should happen – that is what working against threats and violence in Swedish schools is about. Cooperation could slow down the negative trend.
"Schools cannot solve the problem of threats and violence on their own. Neither can social services. But if we work together with the police we can find a solution," Mikael Dahlberg, head of education in Höganäs in Skåne, tells the Nordic Labour Journal. Höganäs has 12 nursery schools, seven elementary schools and one upper secondary school, all of them municipal.
We shall return to how this municipality in the south of Sweden works to prevent threats and violence in schools, but first, we will take a closer look at what the Swedish Work Environment Authority is doing, along with the Swedish Teachers' Union. 
A big increase in incidents triggered more inspections
The Work Environment Agency launched inspections across the whole of Sweden this month to map how schools are working to prevent threats and violence against school staff. Some 1,000 elementary and upper secondary schools will be investigated in the coming year, both public and private. That is around one in five schools.
The reason for launching these inspections can easily be explained if you look at these figures:
"Between 2012 and 2022, the number of reported threats and violent episodes in elementary and upper secondary schools more than doubled – from less than 400 to 850."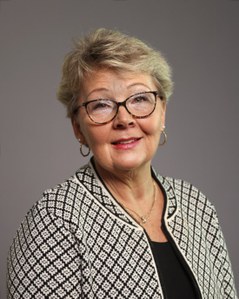 The quote is from the Work Environment Agency's press release about the inspections. Director-General Erna Zelmin says she believes the increasing number of reported incidents stems from both staff's willingness to file reports and a real increase in the number of incidents of threat and violence in schools. 
The Director-General also points out that schools have a zero-tolerance for threats and violence, and that it is positive that those who are responsible for educational work environments – municipalities, foundations, and employers – live up to the legal requirement to report incidents to the Work Environment Agency.
The inspections will focus on:
risks of threats of violence
employed staff, all categories
the local school and its abilities to prevent incidents involving threats and violence, plus local risk assessments and security routines.
"Shut up, old hag"
"What surprised us was that the biggest problems were found in the lowest years," Johanna Jaara Åstrand tells the Nordic Labour Journal. She is the President of the Swedish Teachers' Union.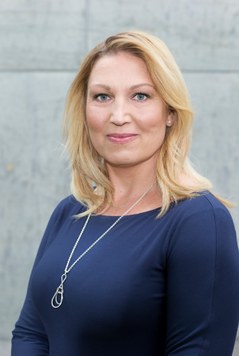 She alludes to a report published by the union in 2021, called "Håll käften kärring – en rapport om lärares utsatthet för hot och våld i fritidshem, förskoleklass och grundskolan årskurs 1-6" ("Shut up old hag – a report on teachers' exposure to threats and violence in after-school clubs, nursery classes and primary schools"). You can read the report (in Swedish) here.
The report shows that teachers teaching nursery classes feel they are facing the biggest problems. Examples include a teacher being spat at by a pupil, having a spade pressed against the throat, being kicked and being bitten by a pupil.
The report also showed that:
Seven in ten teachers had been put in a threatening situation by a pupil during 2020.
One in five teachers had been put in a threatening situation by a pupil every week during 2020.
66 per cent of teachers said that at least once during 2020, a pupil had exposed them to threats of violence and 22 per cent said this had happened at least once a month. 
"When safety is broken"
Similarly depressing numbers can be found in another report from the Teachers' Union published in 2021, "När tryggheten brister" – högstadiet, gymnasiet och inom vuxenutbildningen" ("When safety is broken – in secondary school, upper secondary school and adult education"). It showed that 16 per cent of secondary school teachers and 14 per cent of upper secondary school teachers have considered leaving their occupation because of situations involving threats and violence. 
"Many teachers are considering leaving the occupation where the situation is seriously unsustainable. They are worried not only for themselves but for students too. They know that there are children and young people who go to school planning to mess things up for everyone, including themselves," says Johanna Jaara Åstrand.  And that is also what has happened.
Serious school attacks after the reports
Among all the reports received by the Work Environment Agency, there have been three particularly serious violent incidents in Skåne schools in recent years. One happened the same year the two reports were published when a 15-year-old boy injured a teacher in a school in Eslöv with a knife. 
The following year, in January 2022, a 16-year-old boy injured a teacher and a student with a knife in a school in Kristianstad. A couple of months later, in Malmö in March, an 18-year-old upper secondary school student killed two teachers in a knife and axe attack. 
Increased focus after threats
Höganäs with its around 28,000 citizens has also had an incident in a school, though it did not result in physical injuries. A former student of the town's upper secondary school was sentenced in 2020 for making unlawful threats. 
"The municipality learned from what happened. Today, we work much closer with the police and social services. We meet when individuals or groups highlight unusual behaviour or if something has happened that means we must meet."
The hub for this cooperation is the municipal safety officer who calls the meetings with schools and the police or social services. 
"Every year we have between 50 and 70 reports of threats and violence both aimed at students and staff. There might be an overrepresentation since both special schools and schools for children with learning disabilities are part of the statistics. Here, most cases are students threatening staff. Elsewhere most reports are of threats and violence between students, and we know there are unreported incidents here," says Mikael Dahlberg, who is pleased that things do get reported.
The Höganäs education authorities have just created an annual wheel in order to put their effort against threats and violence into a system. The planning includes active lethal threat scenario training for all staff every two years, with a catch-up for all newly hired staff and for those who missed the first course. The aim is to increase knowledge and improve people's capability to handle situations that involve or might involve lethal violence.
More lethal threat training 
A separate lethal threat training will take place every year and will be followed up at the workplaces' so-called APT – short for arbetsplatsträff or workplace meeting – a forum for dialogue between employers and employees that the collective agreement says must be in place. 
"It is about being aware of what is happening and creating routines for how we should handle threats and violence. We believe we have become better even though there are still students who are having issues."
There are also independent schools in Höganäs, but the municipality has the supervisory responsibility for them too.
A longed-for inspection
The Swedish Teachers' Union also supports cooperation aimed at slowing down the negative trend. 
"This is not a school problem but a societal problem. Society as a whole must back schools by addressing housing segregation, working with citizens' associations, and securing cooperation between social services, police and child and adolescent psychiatry. Where there is good cooperation, we see the best progress, as opposed to where problems are just passed from one sector to the other," says Johanna Jaara Åstrand. 
She and the Swedish Teachers' Union believe work environment programmes are underfunded overall, and that many of those who are responsible for educational work environments cannot handle the problems. Schools too are underfunded which leads to bigger class sizes and fewer teachers. The first casualties are often student health, teaching assistants and special pedagogues.
"These are key support functions that are important to students' health." 
That is why Johanna Jaara Åstrand welcomes the Work Environment Agency's inspections and says there must be a willingness to investigate and assess risk in order to prevent threats and violence.
"The biggest increase is seen in schools that have the smallest number of trained teachers and a high turnover of management. We have to create organisations that hold on to their teachers and can create safety for both students and staff," says Johanna Jaara Åstrand.
"Already in 2017, we sent a letter to the Work Environment Authority as the number of reported incidents of threats and violence was escalating and demanded they investigated the reasons behind this and why routines around prevention were failing. So the inspections they are launching now come not a day too early." 
Government measures
In addition to the Work Environment Agency inspections, Sweden's education act will contain extra provisions for protecting student health from 2 July 2023. The Swedish National Agency for Education writes:
"The mandate for educational health workers to support students towards reaching their educational goals and promote prevention and good health remains. Beyond that, the mandate is being clarified with the following:
Work with student health should be done on an individual, group and school level and should be performed in cooperation with teachers and other staff.
Educational health should be part of the school's quality improvement work.
When needed, student health should be linked to health and care services and social services.
…but more money is wanted
There has been a heated debate since Sweden's new government launched its budget. The Swedish Teachers' Union claims schools will be left with a deficit of 12 billion Swedish kronor (€1bn) and municipal education councillors around the country are demanding more money from the government for municipal schools.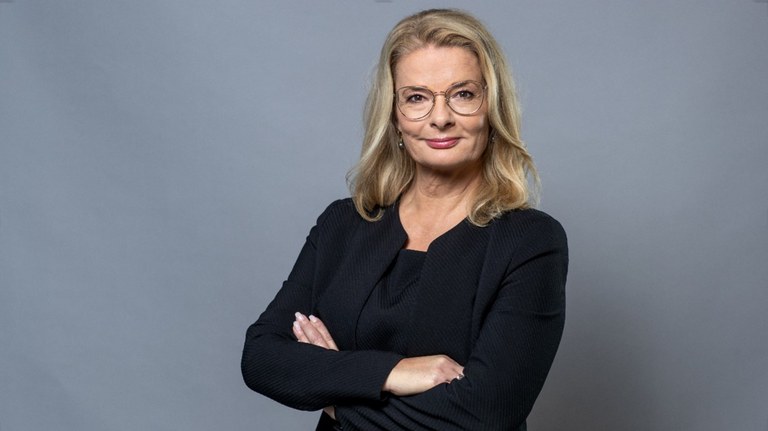 Lotta Edholm, Minister for Schools. Photo: Kristian Pohl/Regeringskansliet.
Sweden's Minister for Schools Lotta Edholm (The Liberals) addressed these demands in an interview with Sveriges radio. She said the government had invested more in education than at any time in the past 30 years, and that there are enormous differences between municipalities in terms of how much they are investing in schools. 
She added that less than 10 per cent of a school's budget comes from central government and that the rest depends on the municipality's priorities.  
Some of the government's targeted education measures include:
685 million kronor (€60m) to increase access to high-quality learning material.
600 million kronor (€52.5m) to increase access to specialist teachers and improve access to special learning measures.
100 million kronor (€8.7m) for holiday school support (lovskola) in lower year groups.
75 million kronor (€6.6m) to establish social teams in schools.
Annika Wallenskog, chief economist at the Swedish Association of Local Authorities and Regions SKR, tells the Nordic Labour Journal that she understands the municipalities' cry of desperation when they are trying to balance their budgets, not only their school budgets.
"48 out of 290 municipalities have budgeted for a deficit."
According to Annika Wallenskog, the municipalities are facing severe cost increases, due to things like higher pension costs combined with high inflation. Schools that are renting the building they are in also struggle – rent has gone up 11 per cent in the past year.
"On top of this, there have been big cost increases across foodstuffs, maintenance, cleaning, and energy. This is hitting schools pretty hard," says Annika Wallenskog.
SKR fears the budget deficit for municipalities and regions will total 24 billion Swedish kronor (€2bn) next year and therefore wants to hear promises of increased state support from the government. 
"The state support should take into account increases in prices, salaries and populations so that it is not in fact falling. But now the support is stuck on 2020 levels. It has risen but that was only to stop it actually falling," says Annika Wallenskog. 
She also believes that if state support was turned into general funding, the municipalities would be guaranteed long-term support for the basic running of schools.
Early intervention pays
Johanna Jaara Åstrand is frustrated. She talks about situations when schools sound the alarm and it is not picked up, alluding to reports of five or six-year-old pupils needing help and schools being told there are no resources. 
Her frustration is amplified by the fact that problems grow so much bigger when they are pushed into the future and then become far more difficult to handle – sometimes issues become irreparable. 
"All the money that goes on early intervention in these kinds of situations represents a pure win. The alternative is far more expensive. We need a zero-tolerance for threats and violence in schools from nursery classes onwards," says Johanna Jaara Åstrand.