It is hard to find tradespeople who have time for new projects and the Danish film industry is short of everything from actors to scriptwriters. Businesses are asking the government for more foreign labour.
Lovers of Danish culture were shocked when the Danish Broadcasting Corporation (DR) halted the production of a historic drama detailing Leonora Christina Ulfeldt's life. DR is behind internationally renowned and prize-winning TV series like "The Bridge" and "The Killing".  
The new series about Danish King Christian IV's daughter is DR's biggest production to date and was due to premiere on Danish TV in 2024. But right before production got underway, DR put the breaks on saying it had become too expensive and difficult to recruit workers in a heated film market.  
Danish film and TV fiction is experiencing a golden age thanks to a huge demand for Danish series, especially from international streaming providers. This has led to a shortage of all kinds of people, including actors, scriptwriters, producers, production technicians and anyone involved in overseeing major film productions.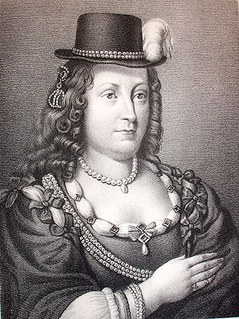 There is no sign of the demand for Danish fiction – or the lack of labour – diminishing any time soon. The Danish film industry resembles the rest of the labour market in that respect – where employers in all kinds of sectors are wringing their hands over how hard it is to recruit people they desperately need.
Labour market under pressure
The Danish economy has caught up with the Corona-induced recession a long time ago. There is, in fact, so much action that the Ministry of Finance expects 2021 to produce the highest level of growth in 15 years. At the same time, there are many job vacancies, competition for labour is growing and the labour market is currently under considerable pressure, writes the Ministry of Finance in its latest economic survey for August 2021.
The ministry is reporting a considerable lack of labour across all sectors. In construction, one in two businesses does not have enough workers. The shortfall has grown for seven months in a row and is now at the highest level since Statistics Denmark started collating statistics on labour shortages in 2005. 
Industry also lacks labour, as do the service sector and others – including the film sector. Unemployment numbers are at their lowest since the 2009 economic crisis. 3.6% of Danish people of working age are registered as unemployed, which is fewer than before the Corona pandemic when unemployment levels were already low.
A growing labour force
This has led to problems across many sectors, but the Ministry of Finance expects the acute and historically high lack of labour to pass. The labour force is in fact set to grow, mainly because the retirement age will rise from 66 to 67 in 2022. That means more people in the age group will stay in the labour market for longer. However, the government has also granted workers in physically demanding occupations the right to retire early, and this will somewhat reduce the effect of the general higher retirement age. 
Foreign labour is also helping to grow the labour force, the Ministry of Finance believes. Since 2010, foreign wage earners have represented a growing proportion of the total number of employed people, and their numbers now stand at 10%. Half come from EU countries, but an increasing number of non-EU workers are also arriving. Right now there are more foreign citizens with a work visa in employment in Denmark than before the Corona crisis. 
The Ministry of Finance also estimates that a lot of labour will become available for the rest of the labour market as more Danes get vaccinated and fewer people are needed to work with test and trace and inoculations.
More foreign labour
But Danish businesses do not want to wait for that. They are calling for swift political action to solve the labour shortages. In August 2021 the Danish government launched the programme "Danmark kan mere" (Denmark can do more) which aims to increase the workforce by, among other things, focussing on education and helping people stay in work into older age. But even more initiatives are needed to secure a larger labour supply and improve businesses' competitiveness, argue organisations like the Danish Chamber of Commerce. They want to import a further 18,500 foreign workers.  
"We are far from good enough at exploring the potential of foreign labour from outside of the EU. In the very short term, we need to invite more foreign workers," said the Danish Chamber of Commerce's CEO Brian Mikkelsen. 
Parts of the trade union movement is also pushing for more foreign labour, but the Danish Trade Union Confederation (FH) has called foreign labour a "too easy solution" for employers. It argues it would be better to work harder to help Danish people outside of the labour market find work.
The Employment and Integration Administration at the City of Copenhagen has launched a campaign to get unemployed people and students to apply for some of the thousands of jobs available in the capital's service sector.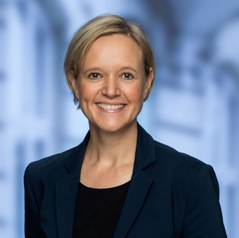 Copenhagen needs chefs, waiters, cleaners and bartenders. This is a very serious situation for the city, according to the Employment and Integration Mayor Cecilia Lonning-Skovgaard (Left, Denmark's Liberal Party).
"If Copenhagen is to rise again after Corona, our service sector must flourish. That is why we are launching a campaign to highlight to unemployed people and students the many jobs that are available right now," she says. 
Lonning-Skovgaard is also talking to her colleague in Malmö, Deputy Mayor for social affairs and integration Sedat Arif, about matching some of the more than 24,000 citizens of that city who are out of a job with available jobs on the other side of Øresund, writes the Sydsvenskan newspaper.
The Danish government and the social partners have started tripartite discussions about the labour shortages.
Businesses: Tripartite agreement not good enough
The Danish government and the social partners entered into a tripartite agreement on 6 October, which in the short run aims to address the labour shortage and get more people into the labour market, partly by helping businesses recruit labour from elsewhere in Europe. The agreement is also meant to help match job seekers and businesses, it introduces tighter rules on unemployed people applying for jobs and it aims to get more seniors back into work.
Minister of Employment Peter Hummelgaard called it "a good first step" and a "balanced" agreement that helps fight labour shortages while also getting more citizens currently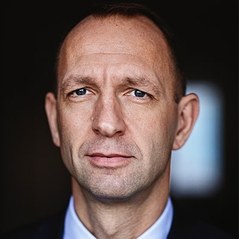 outside of the labour market into work. FH is happy that the tripartite agreement aims to get unemployed Danes into work, while the Confederation of Danish Employers (DA) is less content.
"It is good that money is being set aside to speed up the process of allowing foreign workers into jobs. But the agreement completely fails to solve the critical and acute lack of labour which our members and the society are facing," says DA's Director-General Jacob Holbaard.