The safety net for Denmark's poorest – cash benefits – should be completely reformed, argues a government commission. It proposes support for leisure activities for children in poor families and the opportunity for people to do some work without losing access to cash benefits.
Lifting 4,000 - 6,000 Danish children out of poverty and helping children of parents on cash benefits to buy a computer, pay the football club contingent, go on holiday or to summer camp. That could be the result if the Danish government secures a majority to reform the cash benefit system in line with recommendations from the Benefit Commission, which has spent six months preparing them.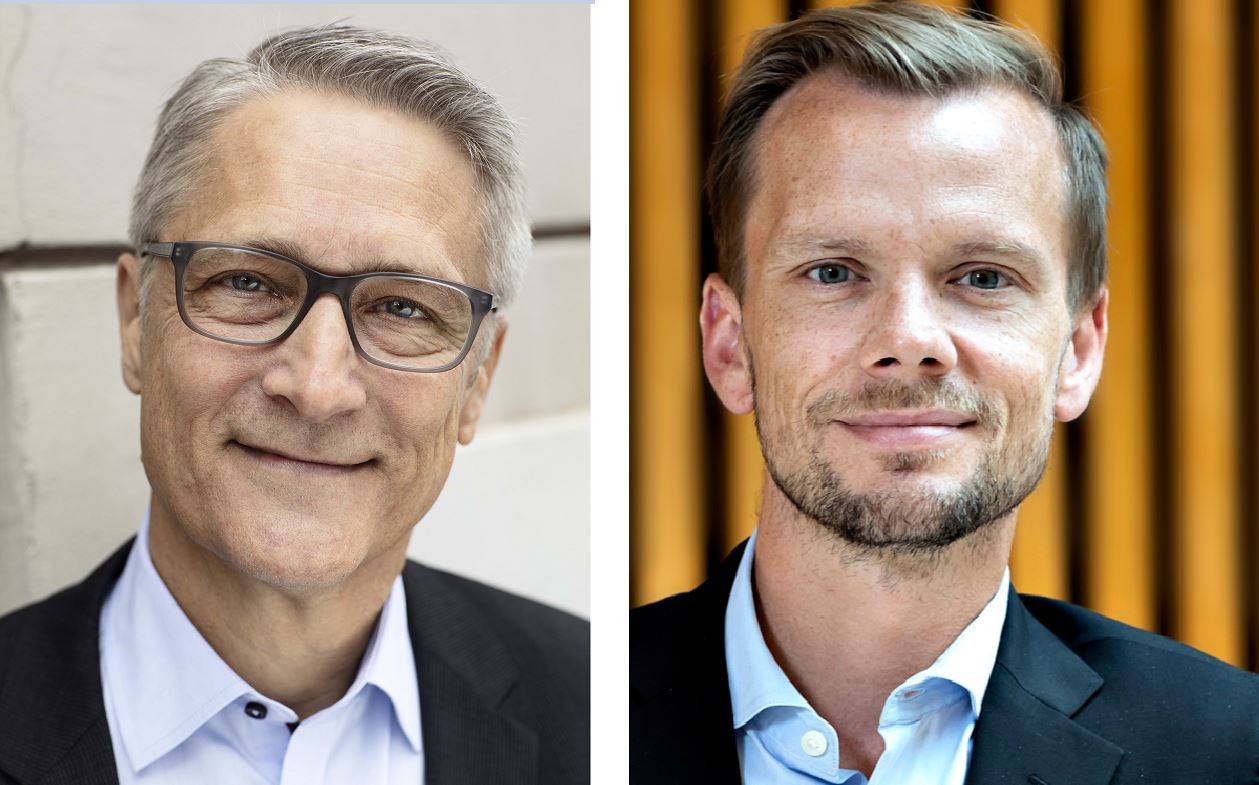 Torben Tranæs, Chair of the Benefit Commission and Peter Hummelgaard, Minister of Employment. Photo: Vive, Keld Navntof.
"Our recommendations secure fairer conditions for children whose parents are on cash benefits, and consequently more equality for all children in Denmark," said the Commission chair Torben Tranæs when presenting the recommendations on 31 May 2021. 
More money for families with children
Central to the recommendations is that families on cash benefits should be able to afford leisure and club activities for their children in line with what other children enjoy, explained Tranæs. The Commission wants to secure this by introducing targeted support worth 450 Danish kroner (€60) a month per child. Families on cash benefits can apply for this from their municipality. The benefit would be capped at four children per family.  
The Commission also recommends a comprehensive economic redistribution between different groups who receive cash benefits – single people and those without children should, as a group, receive less and families with children should receive more.
The government gave the Commission a clear task: Propose changes to the cash benefit system and simplify it, solve Denmark's child poverty problem and get more cash benefit claimants into work. And the changes must not lead to an increase in total cash benefit expenditure.   
Better overview
Cash benefit is an umbrella term covering a range of benefits which represent a safety net for Danes who are not economically self-sufficient and who are neither in work, education or able to draw a pension. It is a very mixed group and many face challenges beyond being unemployed. There are many vulnerable young people, some with mental health problems, and people with non-western backgrounds are over-represented.
The proposed new assessment model will make the cash benefit system far simpler than the current one, which has been expanded so many times that it has turned into what Torben Tranæs calls "a range of curiosities". He believes citizens, civil servants and politicians have all "lost overview" over how the system works and whether it does what it should.
The future model for cash benefits should be much easier to understand, with far clearer incentives to find work or training. The new system would have a base level for all plus a higher level and some add-ons. In order to qualify for the higher benefit level, you need to have done some training, have had a job and have lived long enough in Denmark.
An incentive to find work and training
The Commission proposes two paths to earning the right to the higher benefit level.
You have to be 25 or older, completed professional skills training or two and a half years of ordinary work in the past ten years and you have to have lived in Denmark for seven of the past eight years since turning 18. 

You have to be over 30, having finished basic education or FGU (Preparatory basic education) and you have to have lived in the country for 12 of the past 13 years since turning 18.

 
This will impact on many refugees' and immigrants' opportunities to secure the higher benefit rate. Some will get more cash benefit, others less than they get today. 
It has also been important for the Commission to find out how to remove the so far 29 different limits to how much people can be paid in cash benefits, while retaining the limits' intended aim: to make sure cash benefit recipients do not receive unlimited public benefits. The new system will help solve this too while creating more security, said Torben Tranæs during his presentation.
"The proposed new system is a simple construction which will create economic security for people, allowing them to focus on looking after themselves. And in this new system, we no longer need cash benefit ceilings." 
Finally, the Commission wants to allow claimants to work up to eight hours a week without losing any cash benefits. This would allow people who get the lowest basic benefit (6,600 Danish kroner or €890) to improve their living standard by working for a few hours while also building up to be eligible for the higher benefit level.
Foreigners should not get more
Minister of Employment Peter Hummelgaard (Social Democrats) hopes for a broad political agreement on a new cash benefit system and points to three pillars for negotiation:
"First of all, there should be an economic incentive to find work. Cash benefit is a temporary benefit, and its size should mirror this. Second, children in Denmark should grow up in decent conditions and have the opportunity to be an active part of society.
"And finally, the benefit must not lead to an increase in immigration to Denmark. The government's position remains what it was before the election – we do not want to increase benefits for foreigners. And there should still be an element of earning the benefit, preventing people from drawing benefits from day one.
The minister also points out that a new cash benefit system should support the government's upcoming proposal for 37 obligatory working hours for newly arrived foreigners and others who still need help to integrate. 
Several observers predict difficult negotiations for a reformed cash benefit system.