The Norwegian government is recommending that everyone who is able to, should work from home. The working environment act must be updated, argue labour market organisations.
Mads Nordtvedt believes the home office works really well once you are all set up, yet there are a few issues. He is one of many in Norway who is working from home because of the Corona pandemic. 
"A home office has its pros and cons. Like some of my colleagues, I have considered fetching an office chair from work. I want a better chair if working from home will be a solution also in future," he says.
Nordtvedt is a graphic designer at the Norwegian University of Science and Technology NTNU, in Norway's technological capital Trondheim. One main advantage is that he can concentrate better at home compared to being at work in a completely open office. 
"The advantage of an office is the synergy effect of being able to just lean over and sort out some graphic details with a colleague next to me. When working from home we use Teams, but that makes the threshold a bit higher. We don't call each other up for 'silly little things'."
He lives in a 68 square metres flat in the city together with his wife. She is a visual artist and also works from home. He has worked at his dining table for nearly one year. One clear advantage is that he and his wife can talk together, and take a stroll to shops, cafés and anything else in the city.
"If I lived far outside of town, working from home would have meant slow-moving days. It is not for everyone," he says.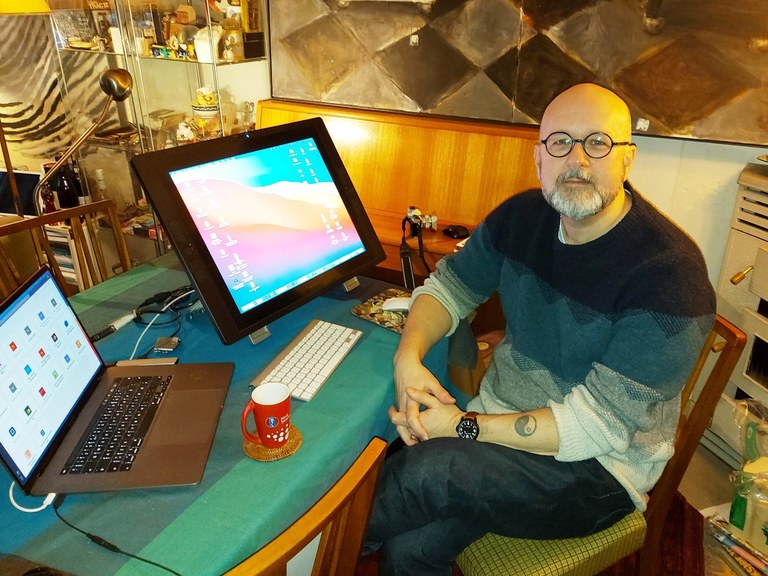 "We don't have much space in the flat. I sit on a wooden chair and the angle of my hand on the mouse is not optimal. I have to be careful not to develop a repetitive strain injury. We have been told by NTNU that they will send more equipment to anyone who needs it," explains Nordtvedt.
Compensation?
He also feels several thousands of NTNU staff are demonstrating a lot of initiative by working from home. He wonders whether the employer should be compensating this in some way. In his view, workers are donating their home office solutions to the employer – you could compare it to being compensated for using your own car based on how far you are driving.
"If I use my own computer equipment for one year, that represents a considerable chunk of the machine's lifespan and the employer should compensate me economically for it."
A 2002 law
"Work in the employee's home", as the Working Environment Act puts it, can be any type of work. The home office is a particularly common example of this, and the Norwegian Confederation of Trade Unions LO is discussing this with the Confederation of Norwegian Enterprise NHO. The Ministry of Labour is also involved, explains LO's Deputy Leader Roger Heimli.
"We asked very early on what the pandemic would mean in terms of working from home. We have been in talks with the ministry and the NHO about the Working Environment Act regulation. It has not been changed since 2002. It describes working from home once in a while, not five days a week like many do now. The ministry is gathering data on what effect working from home is having on people," he says, without wanting to go into more detail.
"Technological developments mean more people can work from home now than earlier. That's why the regulation must be updated. Health and safety, working hours and written agreements are some of the details that need looking at," Heimli tells the Nordic Labour Journal, and is backed up by the NHO. 
Common at home
An NHO survey of 3,794 companies shows that 63% of them have used home offices during the Corona crisis. The figure is 93% for the largest companies that employ more than 100 staff. The legislation must be changed both in the shorter and longer terms, explains the NHO's Head of Labour Relations Nina Melsom.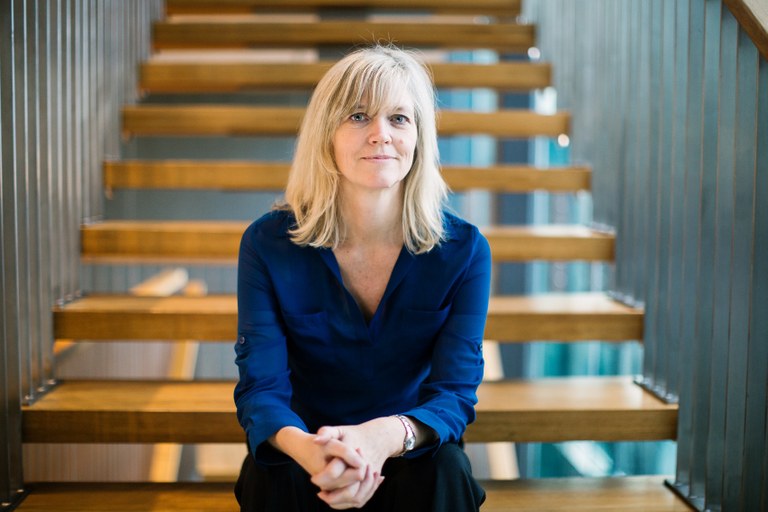 Nina Melsom, Head of  Labour Relations at the Confederation of Norwegian Enterprise. Photo: NHO.
"The law and the regulation do not cover compensation and pay, only issues linked to the working environment and things like working hours. In our experience, there is a lot of agreement that today's home office regulations do not fit during the pandemic. We see there is a lot of desire for more knowledge. There is a difference between being told to work from home and being offered a home office as an option," Melsom tells the Nordic Labour Journal.