Top leaders on dizzyingly high salaries who pay little tax. A small elite who takes home a big chunk of the national income. No, we are not talking about the USA or the UK – this is Norway in 2020, according to Statistics Norway.
Norway and other Nordic countries habitually tower high in various international rankings for happiness and social justice. This is often explained as a result of the countries' equal distribution of wealth. 
"Countries with a lot of equality work better and people are simply happier, while big differences create problems," Marie Simonsen, political editor at Dagbladet, told the newspaper's own podcast Rett På.
Yet new figures from Statistics Norway show income gaps in Norway are far bigger than what official income statistics have so far shown. Earlier figures have shown the richest one percent earning nine percent of all income in Norway, but the real figure now turns out to be around 20 percent. 
Fewer get more
"Income inequality in Norway is far higher than we had thought previously, and the proportion of income that flows to the very richest is much bigger than what we believed before. The tax which top earners pay on their income is also smaller than we thought," said Senior Research Fellow at Statistics Norway Rolf Aaberge in the Rett På podcast.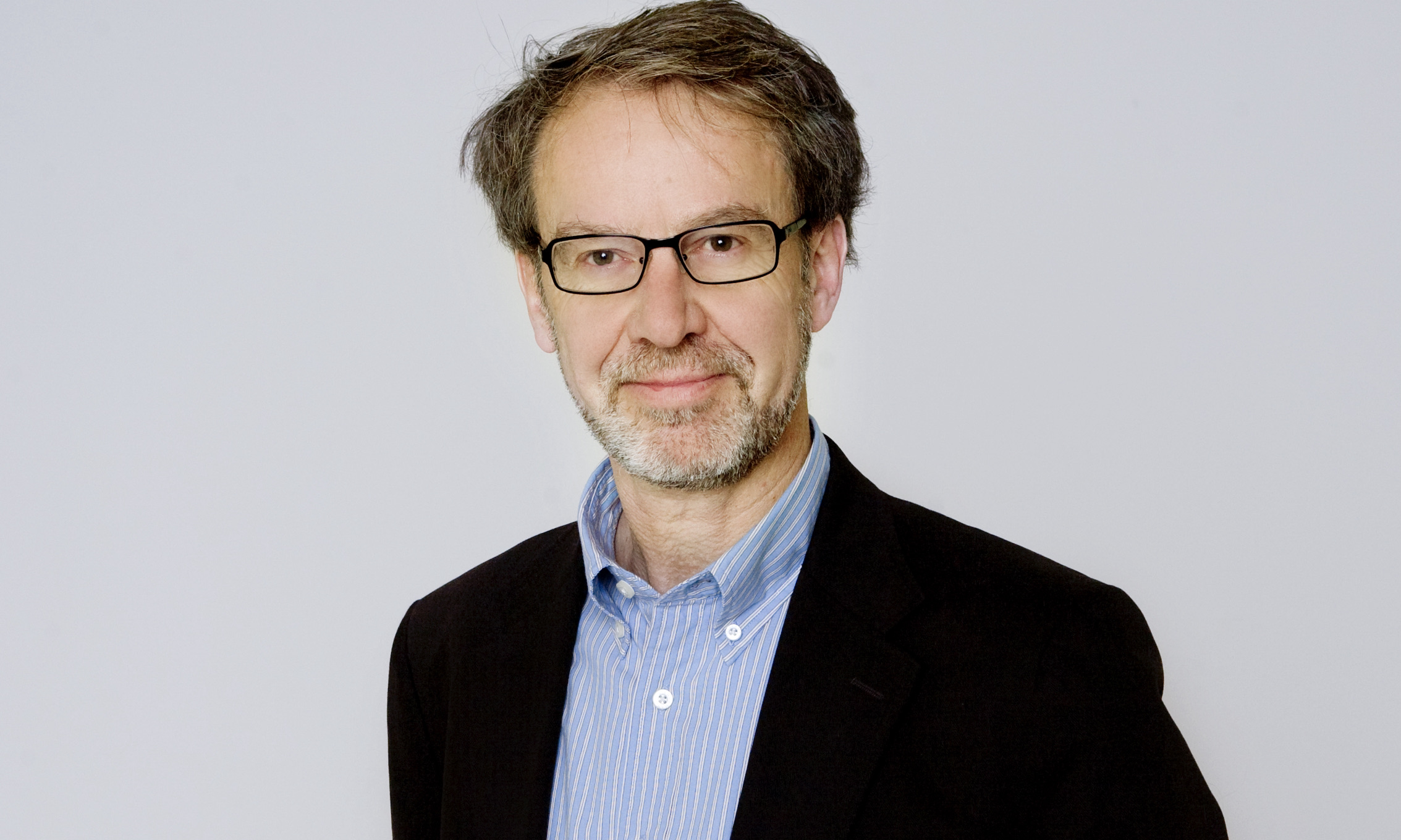 Rolf Aaberge, Senior Research Fellow at Statistics Norway. Photo: Studio Vest AS
Together with colleagues Jørgen Heibø Modalsli and Ola Lotherington Vestad he analysed how much income Norway's richest citizens actually have by including money earned thorugh company and capital gains on top of income which is reported in personal tax returns.
"The last major crisis before Corona was the financial crisis when the top one percent's share of the total income fell dramatically, making Norway's income inequality much smaller. But since 2008, this share has again risen steadily, and now the one percent take home around 20 percent of the total income in Norway," said Aaberge.     
This means that in a room with 100 people, one of them will take home one-fifth of all the income due to everyone.
"If we look at net worth, which says something about your potential to earn an income, the one percent actually own between 25 and 30 percent. These two things together does show that economic power is very concentrated in Norway," said Aaberge.
"Breaking out of the social contract"
The reactions from Norway's political left came quickly in the wake of the new figures from Statistics Norway.
In an interview with Dagbladet, Kari Elisabeth Kaski compared today's situation with differences that existed in Norwegian society towards the end of the 1800s. Kaski is a member of the parliamentary finance committee for the Socialist Left Party.
"It is unequal and unfair. Rich people have the opportunity to influence the system in ways that others can't. This is bad for our entire social model. The richest to not pay taxes relative to their income, but break out of the community and the social contract," she said.
The Labour Party's finance spokesperson Hadia Tajik said the numbers showed it was getting increasingly easy to earn money by having money than by going to work.
Aleksander Stokkebø, a member of the parliamentary finance committee for the Conservative Party, defended the income distribution on NRK radio by pointing out that the richest 10 percent pay around 40 percent of all taxes in Norway.
"The fight against inequality is an important one, and what we need to do in that respect is getting more people into working life and make it a priority to help lift up those who have the least in society," said Stokkebø.
Paying less tax
Norway's richest one percent pay on average 22 percent in tax. Statistics Norway now defines the Norwegian tax system regressive for that group. The absolutely richest – the 0.1 percent – pay only between 9 and 17 percent tax. 
Many in Norway have believed that the tax system is progressive, but this is not the case for the billionaires, according to Aaberge.
"It is very much regressive when you get to the very top. For the one percent, the tax percentage falls considerably." 
A record number of krone-billionaires
One the same day as Statitics Norway published their income figures, the economic magazine Kapial published their annual list of Norway's top 400 richest people. The number of people worth more than one billion kroner (€90.250m) increased by 21 to 362. In order to make the list at all, you now have to be worth at least 850 million kroner (€76.7m).
The corona crisis has been very costly to some of the people high up on that list. Cruiseship billionaire Torstein Hagen has lost 40 billion kroner, but still only falls from second to tenth place. Hotel magnate Petter Stordalen has lost 10 billion kroner, while others have made money from the crisis – notably Norway's "food retail barons" who own the major supermarket chains.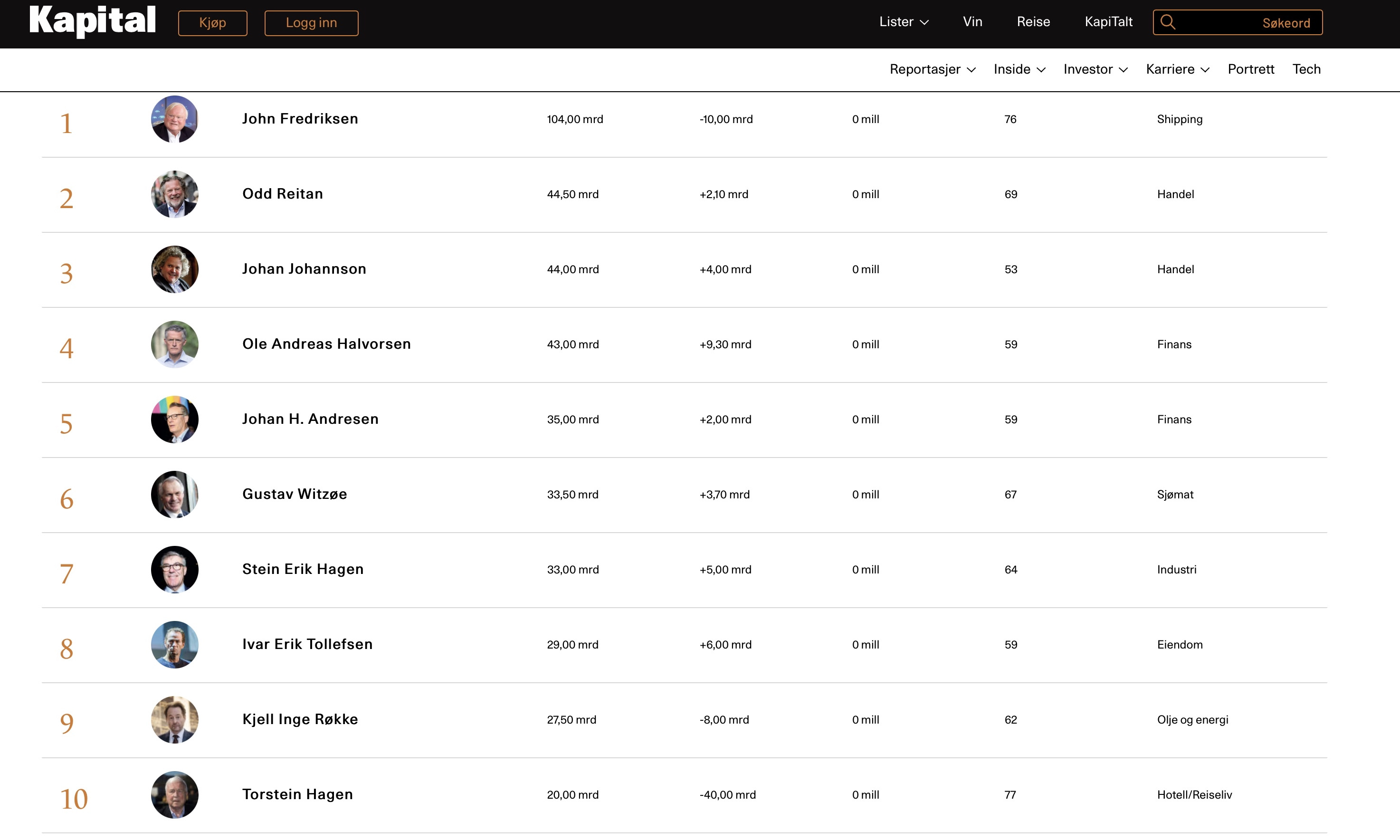 Kapital's annual list of Norway's 400 richest has 21 more krone-billionaires this year compared to 2019. To make the list you have to be worth at least 850 million kroner.
I total, 260 of the richest 400 have grown richer since last year, 89 have gone down and 51 are at status quo, according to Kapital. 
Critics will say that all this goes against the type of society which Nordic countries want to maintain. Creating a more equal society has been a central part of most Norwegian post-war governments. Before WW2, income gaps were big, but the shrunk a lot until the early 1980s.
"Since then, that gap has steadily widened, especially in the past 20 years. This is mainly because people at the very top have seen their earnings increase so much more compared to what most people have experienced," said Aaberge.
Widening gap across the Nordics
Differences are increasing in other Nordic countries too. According to Forbes, the number of dollar billionaires in Finland grew from one to six between 2010 and 2017.
The Nordic Council of Ministers' 2018 Nordic Economic Policy Review also shows how the rich are getting richer and the poor poorer. The report reaches a similar conclusion to that behind the new figures from Statistics Norway:
"The share of total national incomes that goes to those with the highest incomes, have also increased in the Nordic countries. This is because capital incomes, which make up an increasing proportion of total incomes, are more unevenly distributed than other types of income."