As unemployment rises rapidly, many Nordic farmers worry how they will get hold of foreign seasonal workers. The hardest hit are gardens, strawberry farms and other agriculture.
3,000 Thai berry pickers are waiting to hear what will happen with their summer jobs this year. Right now, they cannot get visas to the EU and Finland. Last summer, 16,000 foreigners worked in Finnish agriculture.
Now, borders are shut and the food supply situation has become vulnerable. Crops are in danger of being left to rot, if anything at all is sowed or planted. There is not enough foreign labour.
The Finnish Ministry of Agriculture and Forestry has already appealed to young Finns and others who will not have a job this summer – there are tens of thousands of available jobs in agriculture.
There are jobs, but with low pay
The Minister of Agriculture and Forestry, Jari Leppä (Centre Party), put it plainly: we cannot do this. Not all producers will get the seasonal labour from abroad that they want and need, the Minister told a press conference.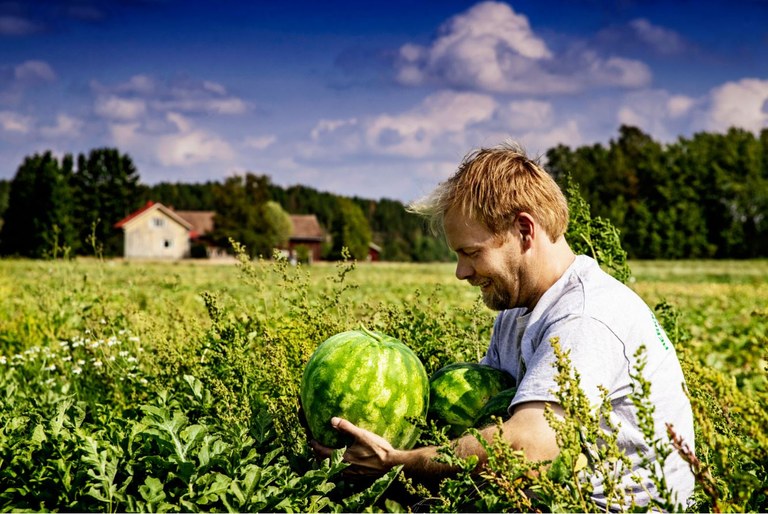 Vegetable farmer Esa Rannikko has successfully been growing watermelons for more than 20 years in Halikko in Southwest Finland. He is dependent on seasonal workers in the summer months.
Foreign workers who are already in the country can be hired, according to new legislation which was hurried through parliament. The Finns Party even suggested that all asylum seekers who are waiting to hear whether they will be allowed to stay should be given a chance to work in agriculture.
Critics have pointed out that the problem perhaps would have been less severe if wages in agriculture were higher. Some say it is morally wrong to be dependent on foreign labour who accept lower pay.
The agriculture sector argues the work is not poorly paid, but that it is hard and that you need skills to do it. This is what previous workers do have.
Chartering a plane from Ukraine
The Finnish government says access to personnel who are essential for the country must be guaranteed. The Minister for Foreign Affairs, Pekka Haavisto (Green League), told a press conference that Finland had negotiated with Ukraine, where many of the workers have been coming from.
Finland had an immediate need for 1,500 skilled people, the government argued. Ukraine sends more agricultural workers to Finland than any other country. They have the skills and the knowledge. But the Ukrainian government does not want any of its citizens to leave because of the pandemic. 
According to Mr Haavisto, Finland could be granted an exception. Negotiations for this are ongoing between the foreign ministries and the agricultural organisations. The idea is to charter a plane and to pay for a two week quarantine for the Ukrainian workers.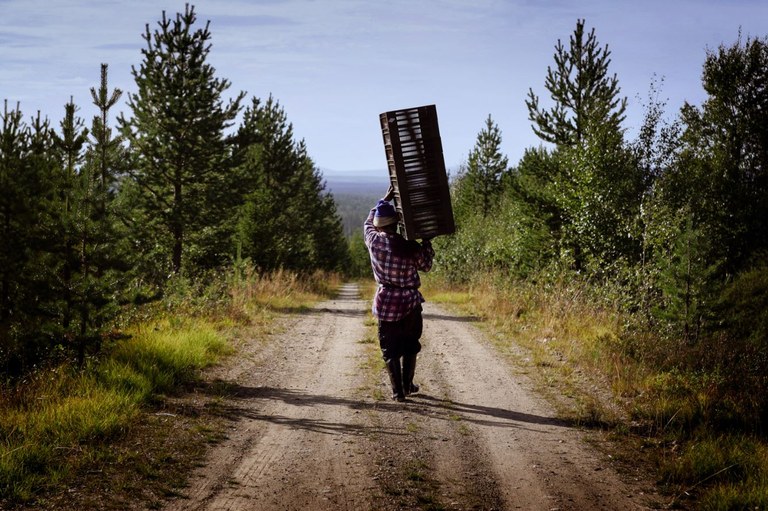 By late April, only one chartered plane has been allowed to leave Ukraine for Finland. Finland is also starting to gradually ease some of its restrictions. There are hopes that borders with neighbouring countries can be opened – first to Estonia – in mid-May.
That would allow the Estonian guest workers who got stuck in Finland (see separate story) during the corona lockdown to return home and meet their families. Ferries between Estonia and Finland have not carried passengers since mid-April.
How Nordic countries deal with seasonal workers:
SWEDEN: The Federation of Swedish Farmers LRF says around 8 000 seasonal workers are needed in the forestry and gardening sectors. The Swedish government has extended the ban on immigration for temporary labour from non-EU countries until 15 May. EU citizens can travel freely to Sweden, but since many travel in their own car, they struggle to arrive because they must pass other EU borders on the way.
NORWAY: The Norwegian Agrarian Association says 20 000 to 30 000 seasonal workers are needed in Norway. The government has eased the travel ban on seasonal workers who can prove they have been hired for work in Norway. They still have to be quarantined for two weeks before they can start work, however.
DENMARK: The Danish government has opted for the testing of all seasonal workers who arrive in the country rather than quarantining them. This also applies to cross-border commuters. Before the crisis, 46 000 EU citizens were employed in Denmark while living abroad.