There is a need for an institutionalised exchange of ideas between the Nordic countries on labour market issues, believes Oxford Research, which has compared labour market politics in the Nordic countries. They also encourage politicians to avoid micro-management and to trust those who work with these issues.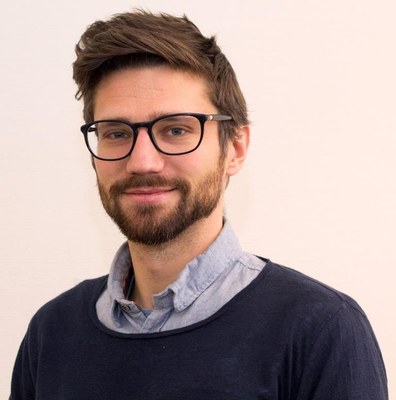 "We believe it is important that those who work with labour market measures are allowed to do their job and use their expertise to tailor the work to local conditions. It is for instance different to be unemployed in Northern Iceland compared to in Reykjavik. You need independence in order to face the changing needs," says Mats Kullander, senior analyst at Oxford Research.
He is the main author of the report 'Managing the Nordic labour market', which compares how the five Nordic countries and the autonomous areas Greenland, the Faroe Islands and Åland organise their labour market policies. What do the management models look like? And what is being done to get people back into work? The Nordic Council of Ministers commissioned the report, and it is built on some 70 interviews across the Nordic countries and in the autonomous areas. A range of management documents and assessments also form part of the report. 
Joint focus on employability
Their conclusion is that what is known internationally as the Nordic model, in reality takes very different forms in the different countries and autonomous areas. Asked whether it is at all possible to talk about a Nordic Model, Mats Kullander gives the question some thought before answering.
"There are certain common treads. The public sector takes on a lot of responsibility, the social partners have an important yet gradually shrinking role, and all of the countries and areas have a model which prepares the ground for new jobs. One thing the different countries have in common is that their policies are not too focused on keeping jobs, but rather on developing employability. 
"The social partners are in agreement here, and that sets the Nordic countries apart from the Continent," says Mats Kullander.
Yet despite the similarities, there are many differences in how labour market policies are managed and run in the different countries and areas. This manifests itself not least on a local level – to which extent the labour market authorities cooperate with municipalities. Here you will find different countries on completely different tracks, says Mats Kullander.
"We see that things work better when there is a thought through structure for how the municipality can contribute when it comes to jobseekers, not least in relation to those who find themselves far removed from the labour market and sooner or later risk becoming the responsibility of the municipality. In cases when there is no comprehensive system between a municipality and the labour market authorities, that group of people find themselves getting tossed around without getting the support which they need," he says.
Local solutions necessary 
One example of a simplified support system for individuals is NAV – The Norwegian Labour and Welfare Administration – which was set up more than ten years ago. It took some time before the system stabilised, for sure, but today it is a clear model for how the labour market authorities, the national insurance office and municipalities can cooperate. On a local level the parties are housed together, but they have separate budgets.
The Danish labour market model is also decentralised. And there is a lot to be learned from the decentralised models, thinks Mats Kullander. Unemployment take different forms in different parts of a country, which means you need locally adapted measures and solutions where the people working with labour market politics often know what works best.
That is why it is important to allow staff the freedom to use their knowledge without micro- management from sometimes rather interfering politicians. The introduction of economic incentives is one example of negative management. Paying a premium to those who get the highest number of youths or newly arrived into work for instance, means hard management from politicians, and other groups risk being put on the back burner or forgotten. 
"We see that politicians want to introduce clear reforms of labour market policies, but there is also more detailed management here compared to what is happening in many other areas. We believe in clear goals for labour market policies, to prepare the ground for carrying them out, but you must allow the individual authorities to decide how it will be done. Sometimes the micro-management has gone way too far," says Mats Kullander.
Reforms take time
Experience also shows that it takes time for a reform to find its feet – NAV is one good example of that. If the policy changes too often, many reforms will never really bear fruit. 
"A new reform must be understood and learnt by employees, companies and job seekers. This is not done overnight. I think politicians underestimate the importance of this, and I wish they sometimes settled with subtle adjustments rather than changing the entire game plan," says Mats Kullander.
He does not want to say who is the best or the worst in class when it comes to labour market politics. Somewhat surprising it is the autonomous areas, for instance ALS in the Faroe Islands. ALS stands for Arbeiðsloysisskipanin, which means unemployment insurance.
"It is interesting to see how they work in the autonomous areas. They are often more flexible and have bridged the gap between decision and action," says Mats Kullander. 
The conclusion after one and a half years working on the report is that it is very difficult to find one labour market model which fits everywhere – even within one and the same country, says Mats Kullander.
"So it is difficult to take one model and apply it to a different country. There is, however, much inspiration to be had, also when it comes to how things are managed. I would like to see an arena of dialoge between authorities and people working with labour market issues in the Nordic region. Meeting regularly would allow us to develop shared knowledge. When we travel, we also see a tremendous interest among the parties for what is happening in the other Nordic countries," he says.