"I was furious over the way I was treated in school when I told the teachers that I was mentally ill. The entire school system reacted by completely removing any demands on me. Any expectations of me achieving anything at all, and succeeding with anything, completely disappeared," says Adrian Lorentsson.
"'OK, then you don't need to do anything' was the answer I got. It was an important reason why I got involved with mental health work," he says.
Today Andrian Lorentsson is the head of communications for Mental Helse Ungdom Mental Health Youth) in Norway. He attended the conference on young people and mental health in Oslo on 27 – 28 February together with other youths from the Nordic countries. The conference was part of Norway's programme during its Presidency of the Nordic Council of Ministers.
Adrian Lorentsson highlighted one of many sore points in the work with young people and mental health. Too often it is assumed that people with mental problems are too ill to want to work. Yet international studies show that even among those with severe mental issues, 65 percent want to be part of working life. Only 15 percent of the people in that group actually do work. 
There has been a comprehensive change in recent years when it comes to ideas for how to get more people with mental problems into the labour market. A method called IPS has proven far more efficient than earlier methods. IPS stands for Individual Placement and Support, a method originating from the USA (see fact box).
Norwegian study of IPS
The largest study so far of the effects of IPS has just concluded in Norway, where more than 400 people with mental health problems were divided into two randomly chosen groups. One were given IPS and the other traditional, albeit upgraded, treatment from NAV, the Norwegian Labour and Welfare Administration.
"Our study shows that after 18 months, 37 percent of the IPS participants found work, compared to 27 percent in the control group," says Silje Endresen Reme, a researcher with UNI Research Health, which carried out the study together with UNI Research Rokkan Centre.
The numbers are slightly below those found in 17 other different international studies, where on average 58 percent of IPS participants found work on the open labour market, compared to 21 percent of those who received traditional help.
"One explanation could be that the benefits in Norway are more generous than in other countries. Also we know that only people with severe mental health problems took part in the earlier studies," says Silje Endresen Reme.
The researchers also calculated how much money the IPS participants needed to earn in order for the support given them to be profitable in social economical terms. These results were slightly less positive.
"The salary level was so high that it was not realistic to consider the measure as social economically sustainable while the evaluation lasted. The salary needed was halved, however, if you projected what will happen over five years, from 395,000 Norwegian kroner a year after two years, to 141,800 kroner in annual pay after five years." 
Although there were other positive health effects from IPS too, there is much to gain from attacking the problems at an earlier stage.
Mental health problems are often the main cause for youths being defined at NEET (not in employment, education or training ).
"But if we want to prevent mental health problems, NEET is a pretty useless term," says Iben Nørup, who spoke about the challenges of identifying psychological ill health.
She is a researcher at the Department of Sociology and Social Work at Aalborg University in Denmark.
"The education is often the final thing to go. If we are to identify these youths at an earlier stage, we must look at who are unhappy, those who are doing badly but who are still not mentally ill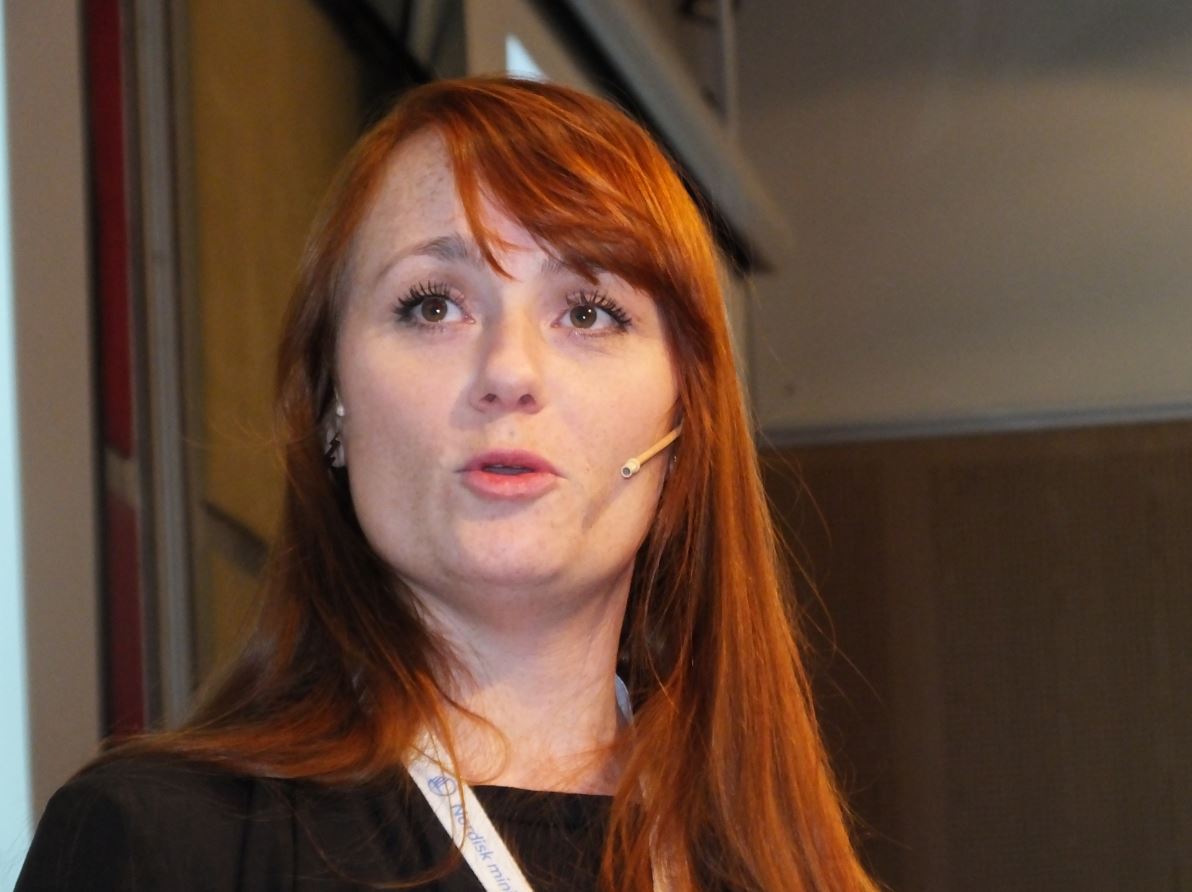 Iben Nørup
The conference has just been listening to Christopher Prinz. He works with mental health at OECD's Employment Analysis and Policy Division, and said that the average age for those who start showing symptoms of developing mental illness is 14.
"For those with psychological diagnosis like autism, Asperger, depression and so on, there are ways of identifying this at an early stage. But for most people we are talking more blurry signals, they are a bit more stressed and sad than other people, showing depressive tendencies without being depressed in mental illness terms," says Iben Nørup. 
"The latest major youth study in Denmark shows 25 percent of youths belong to this group. The risk of ending up in the NEET group is markedly higher than the average." 
The dilemma is that if you want to attack the problem, you must introduce broad measures to cover very large groups of youths, which means you also end up treating youths who are nothing more than unsatisfied, and who bounce back later.
"How do we reach them at an earlier stage without stigmatising them?" as Christopher Prinz said in his talk.
"The Nordic countries are frontrunners in many ways. Mental issues are not taboo like in many other countries, and can be discussed more openly. You excel at shaping political programmes to address the problems, but you are much less successful in implementing them. There are limitations here which make that difficult. 
"Yet you do make our job at the OECD easier. We can take your programmes and sell them to other countries where they are easier to implement," he joked.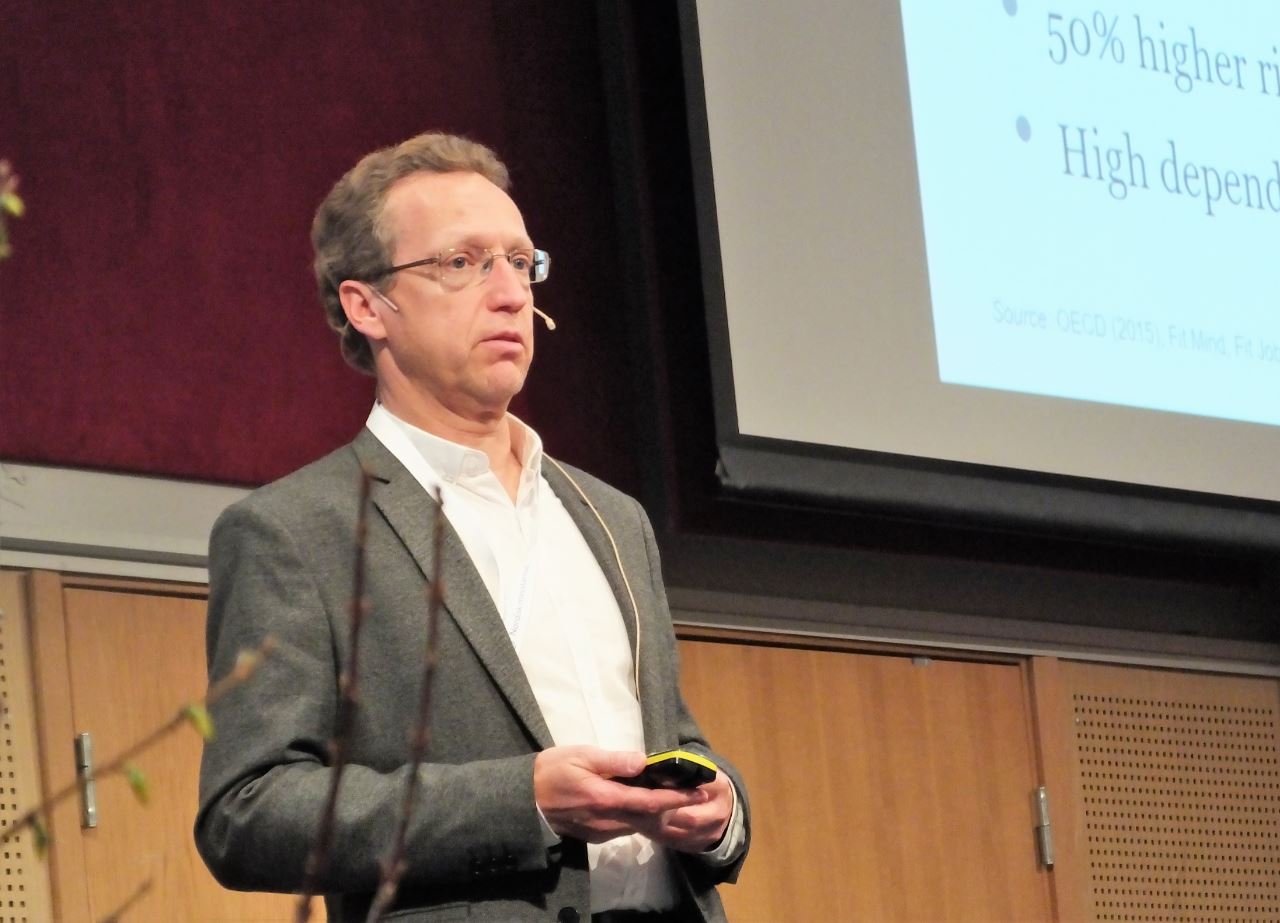 Christopher Prinz, OECD
According to Christopher Prince there is a need for change in three areas when tackling mental health issues:
A shift in when to intervene. Problems must be identified earlier to secure early intervention

A shift in how to intervene. Measures must be coordinated and the public services must be coordinated at different levels

A shift in who needs to intervene. The most important people are those on the frontline of social services. They are the ones who must take action