Forget sending employees to courses in creativity and focus on creative breaks during the working day instead. That is one of many pieces of advice from Denmark's new professor of creative leadership, businessman and billionaire Christian Stadil.
All kinds of businesses can and should become even better at making room for creativity, says Christian Stadil, newly appointed honorary professor of creative leadership at the Centre for Business Development and Management at Copenhagen Business School. 
"Creativity used to be a luxury for the few, but it must and shall be a task for the many. Creative leadership fuels the sustainable, strong creative idea," he said in his lecture as he took up his position at the Copenhagen Business School on 3 November 2014.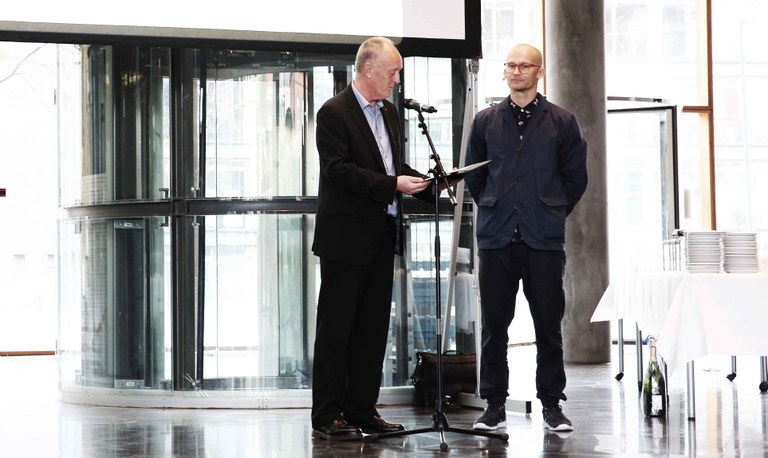 43 year old Christian Stadil is one of Denmark's most visible and charismatic young business leaders. He is also one of the richest. He is number 23 on the Danish rich list thanks to the Thornico conglomerate which he created together with his father. Christian is the sole owner. In 15 years father and son have created a fortune worth billions through buying and establishing more than 100 businesses within foods retail, technology, shipping, property and with the fashion and sports brand Hummel. Thornico has been valued at nearly six billion Danish kroner (€806m).
Christian Stadil is also an entrepreneur, business angel and internationally renowned for his leadership philosophy, as well as a marketing and brand philosophy which has secured him a range of prizes and awards. He builds his businesses on a basic philosophy he calls Company Karma, which aims to create value from a quadruple perspective: value for the business, workers, customers and the issues the business believes in. He has also co-written several books on leadership philosophy, creativity and personal development. His latest, 'Bathing with Picasso' looks at how creative brains work and how this can be translated into businesses and economy.
Many myths about creativity
Christian Stadil says there are many hard to kill myths about creativity which need to be tackled when businesses want to stimulate creativity:
"Contrary to popular belief, creativity is not a divine gift and creativity is not the sole domain of geniuses. Sitting alone in deep thought in a cold loft doesn't generate many creative ideas either, but neither are they a result of coincidence and they are not limited to certain trades or professional groups."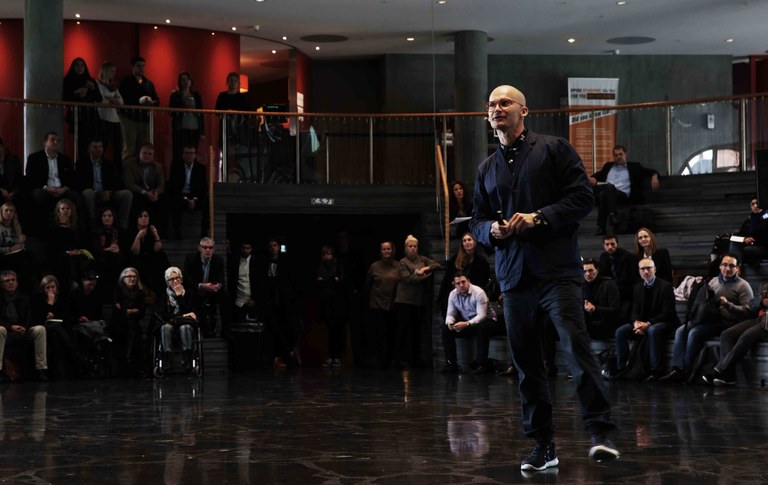 According to the newly appointed professor, creativity demands methodical and hard work, and creativity can and should be supported by leadership in all parts of a company. He does this himself in Thornico — despite the fact that the group in his own words is fairly "old school" as a conglomerate based primarily on traditional business areas like production and transport. 
"In Thornico we have an annual award for the year's best idea, and the latest one went to an employee in accounts who has developed a clever new way of managing our debtors. That kind of creativity is at least as important to the business as creativity in the design department and in the R&D department, which are traditionally seen as the most creative."
"Fake it"
He has formulated a range of strategies for working with creativity in the companies. Perhaps the most important thing is to decide to be creative and to "fake it until you make it":
"We must decide to become more creative. Fake it, and creativity will surely start to grow," he says.
Yet he is not a fan of the method and expression "to think outside of the box", which is often associated with creativity.
"It doesn't help to think too much out of the box when you work with a product or an organisation. Instead, think creatively to the limits of the existing format. You need a framework to be creative too," he advises. 
Creativity is also stimulated by putting different groups of workers together. Christian Stadil is a proponent of differentiating worker teams, where different professional expertise, genders, religions, sexual orientations and ages are represented.  
"Drop the age tyranni. I have just recommended hiring a 70 year old who has the energy of a 28 year old. And I find it deeply uninteresting to talk about women vs men in the labour market. Talk about women and men instead."
Remember the break
The leader himself also plays a very important role as the proponent of a creative culture. As the boss you should acknowledge that you define the organisation's emotional tone," he points out. Making sure employees feel safe is an important leadership task, says Christian Stadil and refers to basic brain research:
"Flight or fight in the face of fear is basic neurology, so management by fear is as dead as disco," he says.
He concludes that creativity cannot be forced and that is requires breaks — creative breaks — in the working day.
"Businesses must build in creative breaks in the working day. Forget all the talk about sending employees on creativity training courses, but make sure that creativity emerges in everyday work, which therefore should have space for good breaks. Creativity emerges when our brains think slowly after having worked hard. That's why smoking breaks are good — and it should be OK to take breaks without smoking too."