Norway's sickness benefit system allowing 100 percent compensation from day one is too generous. Financial incentives for all parties - employees and employers, unions, municipalities, schools and mental health care services - should help them take responsibility. That is the OECD's message to Norway.
Norway enjoys high employment rates and low unemployment, but sickness absence and the number of people on disability benefits is way above the OECD average. Just 55 percent of people with mental health problems are working and at least one in two unemployed people have a mental disorder. Norway's spending on sickness and disability benefits is also the highest in the OECD, making up nearly six percent of the country's GDP. But the OECD report points to more than just the costs. High sickness benefits can lead to people with mental health issues being shut out of the labour market.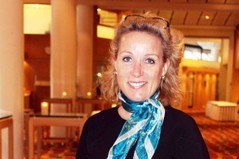 "Norway has exceptionally high numbers of sickness absence and people on disability benefits. Far too many are excluded from the labour market," admitted Cecilie Bjelland, State Secretary at the Ministry of Labour, when she received the OECD report 'Mental Health and Work: Norway' on 5 March.
"We need to do something to make working life more accessible for people with mental health problems," she said before thanking for good feedback and pointing to a range of measures already underway or being planned in order to get people with mental health issues into jobs. But she dismissed any reductions to sickness benefits and said Norway believes in dialogue.
Generous benefits "a trap"
The OECD argues generous sickness benefits can become a trap and stimulate absence from work, because people with mental health issues often experience conflicts in the workplace, feel fear and want to stay away. Reducing benefits to 80 percent of people's total pay would stimulate their desire to remain in work, the OECD writes.
"We disagree with this argument. We want to build on the agreement for an inclusive working life. It sets out ways to reduce sickness absence without changes to benefits. Sickness absence figures are heading in the right direction. The cooperation and follow-ups are producing results," said the newly appointed State Secretary Cecilie Bjelland.
The fact that there is no political will in Norway to introduce economic incentives to the country's sickness benefit rules came as no surprise to neither the OECD nor the social partners and others who were there during the presentation of the report. Still, the report's author, Niklas Baer, and John Martin, Director for Employment, Labour and Social Affairs, said in the long run they remained optimistic: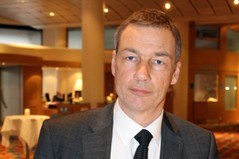 "We don't expect Norway to change its system immediately. The idea of economic incentives will take time to mature," Niklas Baer told the Nordic Labour Journal, and said the way the report had been received was promising: people in Norway are very open and take the findings seriously and follow up recommendations from a very concrete perspective.    
Important to increase awareness
"That's good. What's important now is to increase the awareness of these problems," said Niklas Baer who spent 123 pages to focus on the challenges Norway faces when it comes to fighting secondary school dropout rates and working life alienation because of mental health issues. 
It is important to stop the fragmentation of the support system, to promote inclusiveness through accountability and cooperation between different service providers and not least to safeguard the transition from school to working life. Mental health problems often start around age 14. Mental health support must therefore be available at an early stage in order to catch pupils at risk, and to follow up individuals over time.
Niklas Baer also underlines that a lot is being done in Norway in general to create equality and to fight inequality, but this does not cover mental health. People with mental health problems have not profited from the favourable labour market situation in the period before the crisis hit, when unemployment fell and employment was rising. He also thinks there is reason to ask whether Norway's high labour immigration is keeping people with mental health problems out of the labour market. 
"Considering how well Norway is doing and the country's high level of health care and education, the differences when it comes to mental health issues seem very high."
Generous sickness benefit system
The reason, according to the OECD, is not a lack of measures or policy changes, but a generous sickness benefit system with inefficient follow-up provisions. Workers get full compensation for a whole year of sickness absence, and there is little incentive to return to work. Employers pay for the first 16 days and the state pays for the remaining time. It is also a known fact that a long sickness absence often results in reduced contact with the workplace, which can make it harder to return to work.
The OECD claims it is too easy to get disability benefits in Norway. The existing demand to seek treatment before benefit is granted must be better implemented and there should be a regular review of the disability pension, the organisation says. 
The State Secretary confirms that there is a large number of people in Norway who receive disability benefits in some shape or form, but she disagrees with the OECD's proposed solution:
"We have tried to review the degree of disability and ability to work several times, with no discernible results. Our new disability benefit with increased incentives for working part time during the benefit period is a better solution I think," said Cecilie Bjelland. 
Mental health problems
But the OECD also praised Norway:
Norwegian authorities see the need to act in order to prevent people with mental health issues dropping out of the labour market, and help people with mental health problems find work. To do this Norway has launched a range of reforms and measures to prevent people with metal health issues from being excluded. This includes a national strategy on work and mental health created by the Ministry of Health and the Ministry of Labour, and the integration of the labour market agency and the benefits agency into the Labour and Welfare Administration (NAV).
This secures a strong structure for early intervention and coordinated support. Yet despite a good framework and supporting services, fundamental changes are still needed in order to improve the situation for those concerned. The OECD therefore suggests the following:
Avoid sickness absences of workers with mental health problems as much as possible, and instead try to solve the problems in the workplace.
Expand NAV's Employer Support Centres by introducing early intervention measures. 
Stop the fragmentation of mental health services and rehabilitation and the  lack of cooperation between GPs and NAV, by developing integrated support models.
Minimise upper secondary school dropout numbers by defining clear responsibilities for ongoing individual follow-up for students at risk.