The Danish government launches another youth package to offer education to nearly 100,000 young people on benefits - many of whom have no further education at all. Meanwhile the effects of previous youth packages are beginning to materialise.
100,000 young Danes sit on the labour market's substitute bench - with no job or plan for the future. The economic crisis has hit the young especially hard also in Denmark and as a result the number of young Danes on benefits has risen by more than 35,000. The Danish government says this is a completely unacceptable situation, and it has just launched a new so-called youth package with eight initiatives to help young people access the labour market or to get them into education.
The 645m Danish kroner (€86.5m) youth package aims to help young people who cannot immediately enter education find a way forward. It also aims to create more jobs for school-leavers. The youth package will also help young benefit claimants who risk losing their unemployment benefit from January 2013 to get into education or to find a job. 
An education is not enough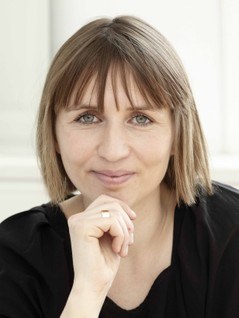 Presenting the youth package, the Minister of Employment, Mette Frederiksen (Social Democrats), underlined that an education is any young person's best starting point for a good working life. But in the current crisis an education no longer guarantees an entry to the labour market. That's why the youth package also aims to get young newly educated people into jobs: 
"The crisis has shut many doors, and many young school-leavers are knocking to no avail. So we are opening up two fronts. We carefully target young people with no education - for instance by building bridges between youth and educational institutions, so that young people who don't have the qualifications to start an education can get the necessary legs-up.   
"And we also do everything we can to help young people with an education get access to the labour market," said Mette Frederiksen.
One way the government wants to find jobs for more newly qualified people is to prioritise the job rotation scheme. This would allow for instance a home helper or a teacher to get the further training he or she needs. In their absence an unemployed person will be hired as a temporary worker, which gives them work experience.
There are also grants for businesses which hire young people fresh out of vocational training. The adult apprenticeship scheme is being improved and it will become possible to get a job as a "knowledge pilot" - a highly educated person who heads a development programme for staff in a company - in a small company if you are an academic, or as a "trade pilot" if you have vocational training.
The Prime Minister's key issue
Fighting youth unemployment was a central election promise from Prime Minister Helle Thorning-Schmidt (Social Democrats), and a special youth package was one of the government's demands both during budget negotiations and during three-partite talks. But none of the attempts led to an agreement, and that is why the government's own youth package is now being presented. It has been received with cautious optimism from both the opposition and the social partners. All parties do say, however, that the youth package alone is not enough. 
The trade union movement praises the Social Democrat-led coalition government's youth package because it allocates money for more job rotation and for more internships. But more is needed, says Dennis Kristensen, chairman of the Danish Trade Union of Public Employees, FOA. 
Left, Denmark's Liberal Party and the largest opposition party, says there should also be a complete overhaul of the cash aid system to make it worthwhile to actually be working.
This autumn's youth package is the latest in a row of youth packages. The others were launched by the previous centre-right government and also aimed to prevent young people having to start their adult lives as benefit claimants.   
Light at the end of the tunnel
Despite all this things have headed in the wrong direction: nearly one in ten 25 to 29 year old has no work, and unemployment among newly educated people has more than doubled since the crisis began. But there are now some indicators that previous youth packages have started to have an effect. Figures from the Ministry of Children and Education show the number of 15 to 17 year olds with no education or job has fallen dramatically. From the first quarter of 2011 until the first quarter of 2012 this group has shrunk by 26 percent, and there is also an increase in the number of young people who have either started secondary education, who are re-sitting exams or who are starting class 10 (a voluntary 10th year of their nine year obligatory schooling).  
Efforts to get more young unskilled unemployed people into education also seem to be paying off. In 2008 and 2009 less than one in four unskilled unemployed 18 to 29 year old started an education. In 2011 that number had climbed to one in three according to a new survey from the National Labour Market Authority.
The Danish government expects overall unemployment to fall next year, but in the short term it will rise. This is shown in the government's latest economical forecast, and the latest unemployment figures backs it up: in July 2012 unemployment rose with 1,500 people on the previous month, and the total unemployment figure reached 165,700 - 6.3 percent of the labour force.