"This is just the beginning," said union leader Len McCluskey when nearly two million public sector workers joined the UK's largest strike in 30 years. On 30 November schools, hospitals, docks and airports were hit.
David Cameron's government called the strike irresponsible and the unions militant, but more than 60 percent of Brits supported the strike. British trade unions believe they're facing a watershed which will bring them new support and power. 
The big UK public sector strike on 30 November was the largest in a generation to be held under the auspices of the Trade Union Congress. Nearly two million teachers, health workers, border guards and others protested against the government's proposal for a new pension deal which means many will have to work for longer while receiving less pension pay.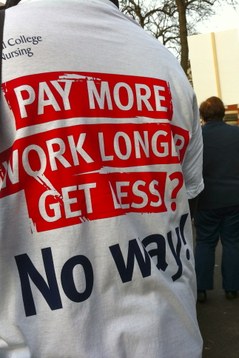 With inflation at 5 percent, later years' pay rises both in the private and public sector have been negative in real terms. David Cameron's centre-right government coalition is struggling with an enormous budget deficit and nearly flat growth, and says there is no more money to pay for previously agreed pension deals, and that reform is unavoidable in the face of an ageing population. 

"The government has moved the goal posts dramatically, with the result that  retirement incomes  are  set to plummet. And poverty in retirement is a very real prospect for millions of people.  Enough is enough,": said Len McCluskey, the general secretary in the trade union Unite.
This strike is about much more than state pensions, he said.
"99 percent of the people are being made to pay for the greed, incompetence and arrogance of the one percent, made up of the City elite and the very rich. The government has one policy only - deficit reduction. Public services are being axed," said McCluskey.
New popularity
Tens of thousands of people marched in cities across the UK on 30 November.  One of the around 25,000 strikers marching through the streets of Manchester under the banner Unity Is Strength was Tony Wilson, branch secretary of the trade union Unison. 
"Because of the anti-union laws in Britain it is difficult compared to many other European countries to get everyone out on strike together. The pension issue unifies people across the public sector," said Wilson.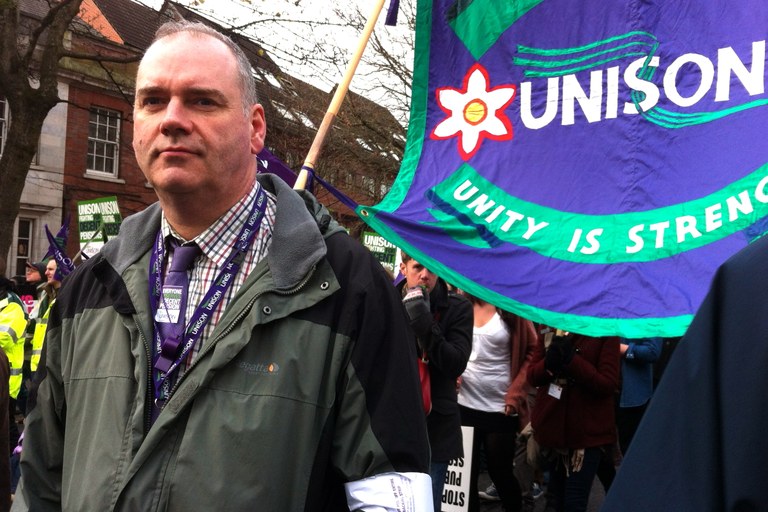 Tony Wilson from the trade union Unison says the pension issue can gather the entire country in protest against the government
He is one of many from the British trade union movement who believes this is the beginning of a new era for workers' rights in a country which has seen very few strikes since then prime minister Margareth Thatcher introduced stricter legislation which limited trade union power in the 1980s and 1990s. 
"We're hoping this will be a new chapter where people will start fighting for their rights again in Britain. This is unlikely to be the only strike, because I don't think the government is going to give way just to a one-day strike. And there's already talks in the unions about further action in January."
This strike was also special because it had relatively strong support among the people in general. One poll showed more than 60 percent of Brits supported the strike. In the wake of many and long strikes in the 1980s the unions had lost much of their popular support, and became easy targets for politicians who could blame them when they had to explain why the country's economy had stalled. 
"The government's fault"
But today it is clear to most people that unions are not to blame for the country's wrecked economy, but rather the financial system and bankers who drove the country into the ground with the 2008 financial crisis. When a new Conservative government now tries to recoup the losses by cutting the public sector, it is very unpopular in large parts of British society.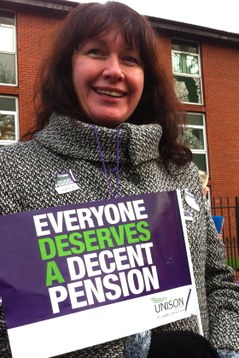 "A lot of the government cuts are affecting everybody - not just public sector workers," said Valerie Lee who works in the National Health Service in Manchester as a medical engineer. She, like many others, was striking for the very first time on 30 November.
"There's very, very few people now in society who are not affected in some way by the cuts and changes that this government is trying to bring in."
There are no traditions in the UK for tri-partite cooperation or collective agreements. The union membership numbers are too weak for this to work. And Valerie Lee thinks the government as employer has behaved appallingly in negotiations with trade unions during this conflict. 
"Three years ago we negotiated changes to our pensions [with Gordon Brown's Labour government]. We agreed that we would pay more and that we would increase the age that we retire. We realised it was something we had to do to future-proof pensions. But this government [David Cameron's centre-right government] has come back at us again and said 'no you will pay more' and it's a 50 percent bigger contribution every month and we're not getting pay rises." 
Enough is enough
"Nobody wants to be on strike. It represents the complete breakdown in negotiation and communication, and we're here today because we can't communicate with them and they won't negotiate with us," said Valerie Lee.
The government has said negotiations carried on right up until the day of action, and new talks started as soon as the strike finished. But trade unions say contact has been sporadic and on a very low level, and negotiations have been extremely slow moving.
"Negotiations have been going on for about seven or eight months, and there's been very, very little progress," local trade union leader Tony Wilson told the Nordic Labour Journal during the 30 November strike.
"Our leader, Dave Prentice of Unison, described the talks as glacial - they were so slow moving. So it comes to a point where we've said enough is enough."
No Nordic model 
Just like Nordic countries like Norway and Sweden, the UK has not seen any major strikes during the past decades. But the reasons for that are very different. 
The Nordic region enjoys long traditions of collective agreements and tri-party cooperation, where the parties more or less agree that it pays not to disagree too much. Solid basic agreements mean annual salary negotiations often amount to nothing more than tinkering with the details of what the parties have already agreed in the past.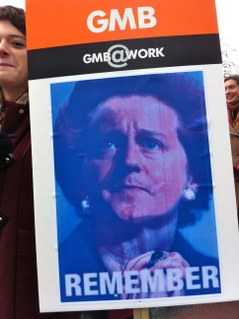 The UK has not seen major strikes in nearly 30 years because trade unions under Margareth Thatcher were weakened by new legislation, which resulted in a halving of their membership between 1980 and today.
Low support means trade unions lack the authority to negotiate collective agreements - and there has not been much willingness to reach such agreements among the other parties either, said Chris Wright, researcher at the faculty of economics at Cambridge University. 
"There is still real adversarialism within British industrial relations. Despite the efforts of people like Tony Blair, who championed a partnership model of industrial relations. The parties are less willing to go down a more Nordic tri-partite route, particularly the employers - there's absolutely no appetite among major business groups like the CBI (Confederation of British Industry) for such a move."
A new generation
Wright also thinks the UK might be facing a watershed when it comes to trade union membership support and the willingness to strike. It is particularly interesting, he says, that the 30 November strike had very strong support among young people. Nearly 80 percent of people between 18 and 24 supported the strike.
"Those figures are very interesting, because if you look at academic research over the past few years there's been a number of studies highlighting the fact that membership growth among unions is weakest among younger workers and new labour market entrants. 
"Maybe an event like this might start to change the direction of youth membership in trade unions," said Wright.
That could perhaps mean British trade unions are about to gain a new generation of members, which again could mean increasing willingness to strike among more and more people in the years to come.