1 July 2005 was the deadline for the Norwegian business world to voluntarily make sure there is at least 40 per cent of each gender in company boardrooms. Only 17 per cent of companies have managed that. For the others, the demand will no longer be voluntary. It will be the law.
Norway has gone further than any other country to make sure gender equality reaches into the very rooms where the most important economic decisions are being made. In Sweden the talk had been to introduce quotas of 25 per cent women in boardrooms, but now that country too is considering a 40 per cent goal.
The Norwegian legislation carries a two year transitory phase, so businesses still have two shareholders' meetings during which they can avoid risking the only penalty there is – the forced dissolution of the company.
The law was put forward by the Conservative party, and carried a large majority in the Norwegian parliament.
The country's largest employers' organisation, the Conf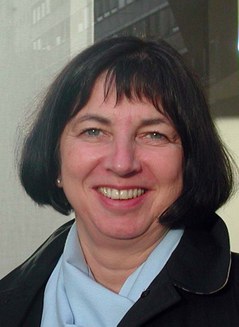 ederation of Norwegian Enterprise (NHO), is principally opposed to female quotas. Still, the organisation has worked hard to increase the number of women in its members' boardrooms.
"We do this because we believe it is good to draw on female competence in any case. But we cannot pull this off by ourselves. This law concerns more than 500 companies, and only 85 of them are members with us", says Sigrunn Vågeng, Executive Director for Labour Market and Social Affairs at NHO.
"The companies and Norway's business world has taken this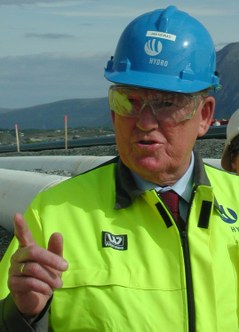 demand seriously, and will adapt. But I think and hope the authorities understand this is a process where it will take time for all to reach the goal", says Jan Reinås, Chairperson of the Board of Directors at Norsk Hydro, one of Norway's largest manufacturing and oil companies.
We meet him during a visit to Nyhavna in the Aukra municipality in western Norway. This is where natural gas from Norway's second largest gas field, the Ormen Lange, will come onshore, before it is treated and rid of water and then shipped to the UK.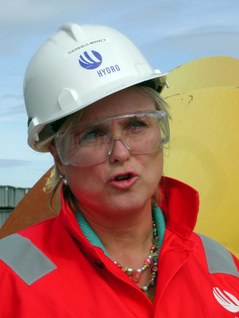 The Oil Minister, Thorhild Widvey, is also here. The fact that the minister is a woman does not raise any eyebrows in Norway. She is Norway's third female oil minister. Neither does anyone make point out of the gender of the Aukra Mayor, Christian Democrat Aud Mork.
She is known as the 'gas queen', after securing the Hydro gas terminal in competition with 14 other municipalities. The deal secured 80 safe jobs for 40 years in a place with only 3050 inhabitants. A modest 0.7 per cent property tax on Norsk Hydro's installations means the municipality will double its tax revenues.
Female board members

The previous Minister of Trade and Industry, Ansgar Gabrielsen, wanted state owned businesses to set a good example when he launched the demand for 40 per cent of each gender in boardrooms. So he gave them one year less than private companies to do it. Gabrielsen had noticed the enterprising Mayor of Aukra, so last June he called Aud Mork. He asked her to join the board of Statkraft, Norway's state-owned hydropower company.
"I asked what I as a woman and mayor could contribute to Statkraft", says Aud Mork.
"Gabrielsen said that 'a mayor understands most things, and is in close contact with the grassroots. You know what is happening in a local community'."
Aud Mork accepted the offer, and feels she has got a lot out of being a board member – which involves travelling down to Oslo every month. One would think her county-level contacts and not least her contact with the Prime Minister, Kjell Magne Bondevik (who hails from the neighbouring municipality) also helped.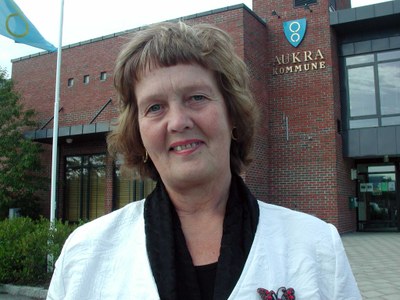 "Working on the board has given me a lot of knowledge which is useful to me also in my role as mayor. Statkraft plans to build the first gas power plant in Kårstø in Norway. My ambition is that we should be able to make use of the natural gas from Ormen Lange locally here in Aukra too."
Aud Mork is trained as a school teacher, while Oil Minister Thorild Widvey started her career as a sport coach for physically challenged youths. Norway's political system does not demand education from prestigious universities. The members of the Norwegian Government have fewer years of higher education in total than any other government in Europe, even though the general level of higher education in Norway is high.
A long tradition
Women entered politics as long as 100 years ago, when Norway fought for independence. When the country left the union with Sweden in 1905, women didn't have the right to vote. But women had gathered 250 000 signatures in support for the government decision to dissolve the union with Sweden, and that was a contributing factor when women were given the right to vote as early as in 1913.
Some rather unorthodox methods have been used over the years. In the tiny municipality of Utsira, an island outside of Stavanger, all men were removed from the ballot papers in an electoral coup. Eleven women and one man were elected to the municipal executive committee, and Aase Helgesen became Norway's first female mayor.
A similar cross-political coup was carried out in the 1971 local elections. It resulted in an increase of women in municipal executive committees from 9.5 to 14.8 per cent. But it was Gro Harlem Brundtland's 'female government' which attracted the greatest international attention. In her 1985 government, eight out of 18 government ministers were women. Since then, no Norwegian government has had less than 40 per cent women.
Quotas - the hot topic

"There's a huge difference between being the only woman or being several women on a municipal executive committee", says Aud Mork.
She is, however, sceptical to allocating quotas for women in boardrooms.
"As a woman I react to all the 50 – 60 year-old men who vote their male friends onto the boards. I also understand those who say things are moving too slowly. But the best would still be if a person was voted in because of his or her qualifications to sit on a board. That's why I'm against allocations of quotas", she says.
The government proposal for legislation has created a debate which after all has made gender equality a hot topic in the business world.
"Of course you have to have a positive attitude towards giving all people the opportunity to do a good job. But I find it hard to believe that the government will dissolve by force a company like Norsk Hydro or Statkraft if they don't get enough women on their boards."