Gnosjö is home to one of Sweden's most successful industrial regions and, paradoxically, also one with the lowest level of education.
Here, aspects other than theoretical training have combined to generate creativity and success. The central feature is and has been the ability to co-operate. The tie between research and
development is now being drawn even tighter.
In Sweden, the area is so well known for its creativity, its enterprising spirit and its ability to survive economic cycles, that it has given rise to the expression "Gnosjö spirit". Gnosjö, the place to which the phrase refers, is at the heart of an area home to 85 000 people. 50% of the workforce work in the region's 1,200 manufacturing companies and industrial employment is higher here than anywhere else in Sweden. Unemployment is below the national average and immigrants have also been successfully integrated into the labour market.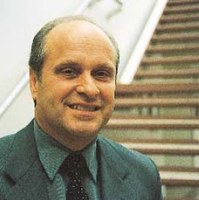 "What characterises the Gnosjö spirit is personal relations, a certain amount of confidence and a strong co-operative culture. There is also a faith in one's own ability and a mistrust in authority. Individualism is strong and somewhat reminiscent of the Wild West. People also believe it is great fun to work and take great pride in what they do. Another feature is self-sufficiency. All businesses must stand on their own two feet," comments Bo Willermark, who has worked for the IUC (Industrial Development Centre) in the Gnosjö region since its inception in 1990.
The tradition of competing and co-operating goes back a long way originating in the 15th century at a time when a number of small smiths lined the same stretch of water. Here, iron wire was produced under competitive conditions, while the smiths were also forced to work together as far as the life-giving water was concerned. When others started to produce iron wire cheaper, the Gnosjö inhabitants turned to producing iron wire products in cottage industries.
But despite a tradition of co-operation spanning more than 500 years, there is now a need to come up with new ways of organisation and the IUC is just one example of this. With the help of the EU's Target 4, businesses are now working systematically with networks. Regular meetings are held with a strong obligation to attend and strong loyalty within the group. The networks also have a network motor, a person from outside the group who can prevent positioning.
"When representatives give a report on their company's history, they often begin with an official or marketing-based version. Getting to the interesting and true history takes time," says Willermark.
The IUC was founded at the start of the 1990s by five family companies who realised that they needed to join forces to develop learning, organisation, leadership and lines of contact. Today, the development centre is supported by 68 companies and three trade union departments of the Swedish Metal Workers' Union. In addition to the network scheme as part of the EU's Target 4, the businesses are also part of national and international networks, and work with high schools, colleges and universities in the region. This type of co-operation attracts research which would otherwise be reserved for larger industries. The businesses can also develop joint marketing initiatives and offer solutions to bigger companies that would be difficult for individual companies to implement alone.
Furthermore, the work helps entice new workers to the region. That a son or daughter will take over his or her parents' company can no longer be taken for granted. Outside recruitment has now become a necessity. Today, the IUC offers action programmes for growth, projects to ensure future strength, models for systematic life-long learning, and supplier and leadership development.
"Small companies have to work together to survive. The only thing they actually compete for is staff," says Willermark.