New data centres are popping up in Norway and Sweden along with a lot of hope for many new jobs and high returns.
But for some, the hopes expressed at the beginning of the adventure have turned out to be more grandiose than what has followed. 
Myths and optimism
A few years ago, Business Sweden published a report saying some 30,000 new jobs would be created with Facebook's new data centre in Luleå in the North of Sweden. In 2020, the Finnish broadcaster Yle found out that only 56 people were working on the server farm.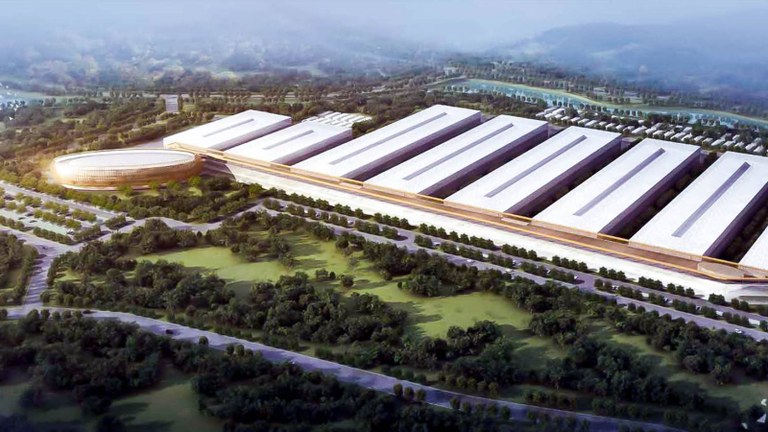 No data centre was built in Ballangen in the end. The illustration shows how the world's largest data centre might have looked. Illustration: Corgan
Today that number has risen to around 90, and a second farm is set to open. Nevertheless, Facebook's arrival has created just a tiny fraction of the jobs envisaged earlier.   
Another example is the Ballangen municipality in Nordland county in Norway. According to the Norwegian state broadcaster NRK, the municipality could offer space, a cool climate and access to clean, cheap energy. So in 2017, the Norwegian company Kolos announced plans for building the world's largest data centre which would employ up to 3,000 people. 
The municipality would make available a plot measuring more than half a square kilometre. Kolos did not have to pay for the plot, and in the end, the company directors fell out over the development and sold the company for 86 million kroner (€7.37m), according to NRK. Today the plot still belongs to the municipality, but no data centre has been built. 
A real development
After years of comprehensive development work, the company Green Edge Compute has created what they believe is the world's most sustainable data centre, explains Patrik J. Hagelin. He is the Chief Commercial Officer and one of the company founders.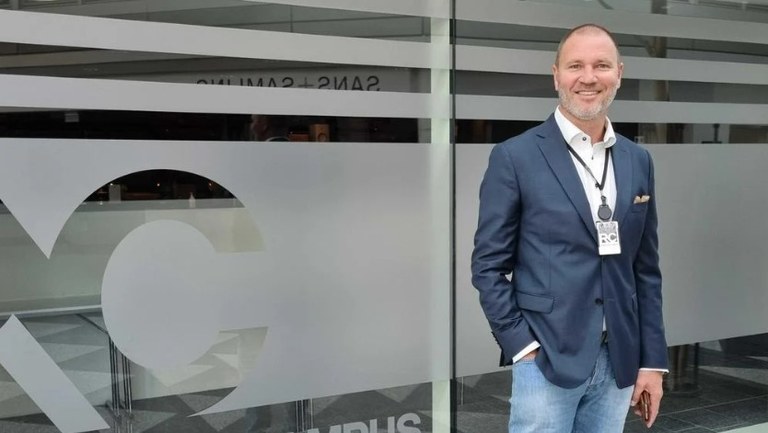 Patrik J. Hagelin,  CCO at Green Edge Compute.
"We build small data centres with liquid cooling, and we also build our own equipment and can hire out capacity. Our aim is to find out how to build the world's most sustainable data centre. In 2017 we started the construction of a centre in Trondheim," says Hagelin.
He adds that the company is soon starting construction of data centres in several Norwegian cities.
One central location
Hagelin and the company want to have as few employees as possible.
"Our aim is to manage with few people, perhaps 10, looking after our data centres. All operations will be run from one central location, even if the data centres are decentralised. We will have partners who work with our customers," he explains.
Green Edge Compute's current idea of how to run a data centre is very different from what many other operators thought a few years ago. 
"Data centres themselves do not create a huge number of jobs, but you often achieve a synergy between several players," explains Hagelin.
A lot of money
The fact that data centres can be big business, also in Norway, became clear in the summer of 2021.  
According to the business daily Finansavisen, the Israeli Azrieli Group paid 7.6 billion Norwegian kroner (€652m) for 100 per cent ownership in the data centre platform Green Mountain. They run data centres in remote Norwegian municipalities like Rennesøy, Rjukan and Enebakk. The amount was ten times more than the majority owner, the Norwegian real estate group Smedvik, had originally paid for the data centres.
Last month, Green Mountain signed a deal with Chinese-owned TikTok, which will move into a new data centre that is being built near Hamar in Norway.
A security challenge
One major challenge with all this is that the technology is being developed and rolled out far quicker than Norwegian lawmakers manage to adopt legislation. This results in issues around how to regulate security and privacy. 
Even before 2017, people like Norwegian lawyer Geir Lippestad warned that legislation was lagging behind the technological development, especially when it comes to artificial intelligence. 
There has been a lot of focus lately on the links between the Chinese video-sharing platform TikTok and Chinese authorities. Some fear Chinese authorities can misuse information gathered through both the TikTok and Telegram apps. 
Norway's National Security Authority says the platforms should not be installed on public employee service phones.
Legislation and security are hot topics when Green Mountains build their data centre near Hamar. TikTok will be a major customer. Hamar Mayor Einar Bustard told NRK that "national security is being handled by national authorities. Norwegian law applies to Hamar as well".