Sustainable and circular products will be the new normal in EU markets. That is at least the idea behind the EU Commission's initiative for a new circular economy action plan which is now being scrutinised by the EU decision-making machinery.
"This is a comprehensive shift compared to previous proposals. I see it as a beacon of hope that has been lit and we really need that these days," says Cillian Lohan, member of the EU Economic and Social Committee (EESC) – a consultative body made up of both representatives from the social partners and civil society. 
Cillian Lohan represents the Irish organisation Green Economy Foundation and in the EESC he is an expert and rapporteur on circular economy.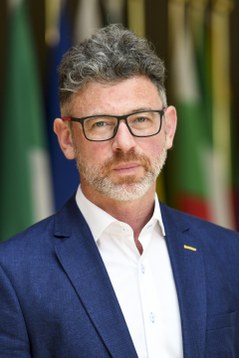 The EU's action plan aims to make the way products are produced and consumed more sustainable and circular. The plan contains 35 different initiatives which are currently being assessed. The aim is that by 2030, products in EU markets should be sustainable and long-lasting, easy to fix and maintain with spare parts, and be reused and recycled in a safe way.  
Trades that are considered central to this effort include textiles, electronics, batteries, packaging, foodstuffs, plastics and construction. The circular economy will be scaled up to include everyone, not just "frontrunners".
Cillian Lohan from the EESC sees industry as the most active part when it comes to the circular economy.
"Industry is pushing this, they are ahead of the lawmakers. Most studies show that you create more jobs if this is implemented in the right way. But legislation must favour those who want to lead and not include regulation that punishes frontrunners," he says.
700,000 new jobs with a circular economy
For businesses, this means cooperating to create structures for sustainable products, which the Commission believes will create new opportunities within the EU and beyond. The action plan says the circular economy can potentially increase the EU's GDP by 0.5 percent by 2030 and could create 700,000 new jobs. 
For citizens, a circular economy means products of better quality, functionality and safety which are both effective and economically sound, according to the strategy. Products should also have a longer lifespan and be designed to be reused, repaired or easily recycled.
Some decisions have already been made – for instance the standardisation of mobile telephone chargers so that they can be used with any brand. But the strategy for a circular economy is bigger than that, says Mats Engström, senior advisor at the Swedish Institute for European Policy Studies, SIEPS, who has been following EU environment policy for many years.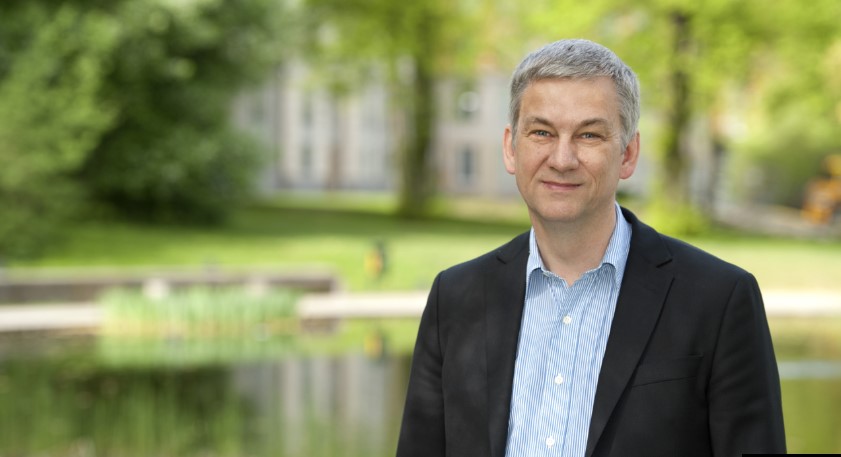 Mats Hellström, Senior advisor at the Swedish Institute for European Policy Studies, SIEPS. Photo: Håkan Målbäck.
"We have had the Ecodesign directive for a long time, which regulates things like how much electricity a fridge should use. Now the plan is to make this apply to other natural resources besides energy. One part of this is to use as little material as possible, basically reducing the use of all resources and not just energy. This is what the Commission is now proposing," he says.
An ambitious green policy for the current period
The new action plan is part of the EU's Green Deal, which includes a range of decisionsthat are important for the environment being made in the final days of the Czech Presidency. They include the "Fit for 55" package, the EU's plan for a green transition by reducing greenhouse gas emissions by 55 percent by 2030 compared with 1990 levels. 
The EU's Green Deal is an umbrella term for some 50 new environmental initiatives and strategies that will eventually become legislation. It is an unusually ambitious environmental policy for this session which ends in 2024, says Mats Engström.
"The Green Deal represents a clear increase in environment policy ambitions for this Commission. A lot is being written about the climate, but circular economy issues are linked to the climate and are a very important part of it all. The question is how high the ambitions will remain in face of high energy prices and a tough competitive environment in industry." 
Like Cillian Lohan, Mats Engström sees that many companies have ambitious environmental agendas, while trade organisations, like Business Europe, believe it is time to row back a little, for instance when it comes to proposals that impact the packaging industry. Similar noises are being made by the conservative European People's Party group in the European Parliament, where the Swedish Moderates and Christian Democrats are members. 
It is said that the old Eastern Block countries are more sceptical of the many climate and environmental measures being proposed. Mats Engström says it is not black and white. In general, this might be the case, but there are big differences between countries, and Slovenia and Slovakia are among the countries that have ambitious plans. 
"It depends on which issue you discuss, but interestingly, consequence analyses show that the economic gain from a circular economy is often greater in central Eastern Europe. They would be more efficient and gain from it."
What can the Swedish Presidency do to drive the Green Deal forward?
"Most of the proposed legislation has already been tabled, so I think it will be an efficient Presidency which will try to reconcile the different positions," says Mats Engström.
An avalanche of new laws and regulations
At the Swedish Trade Federation, representing 9,000 members, Magnus Nikkarinen is now going through all the new EU legislation which must be implemented – somewhere between 20 to 30 pieces of legislation on sustainability and a circular economy.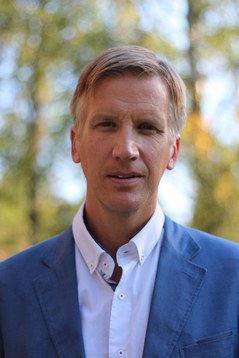 "We are facing an avalanche of regulations. A huge number of laws relevant to our members are coming during the EU Commission's current session which lasts until 2024. It is a challenge. The changes carry great potential, but this is large and comprehensive legislation where a lot of things intertwine," he explains. 
He mentions two pieces of legislation which will have a big impact on trade. One is about sustainable products – an eco-design law. The other is a piece of legislation demanding businesses must show "due diligence" throughout the supply chain. They will be expected to know the complete history of a product before it ends up on the shelf, including human rights issues and work environments.
Nikkarinen's job is to understand the legislation and its consequences for trade. The federation studies guidance and information about the new conditions – what do the changes mean and how can they be efficiently implemented? Being prepared is alpha and omega and digitalisation is a must.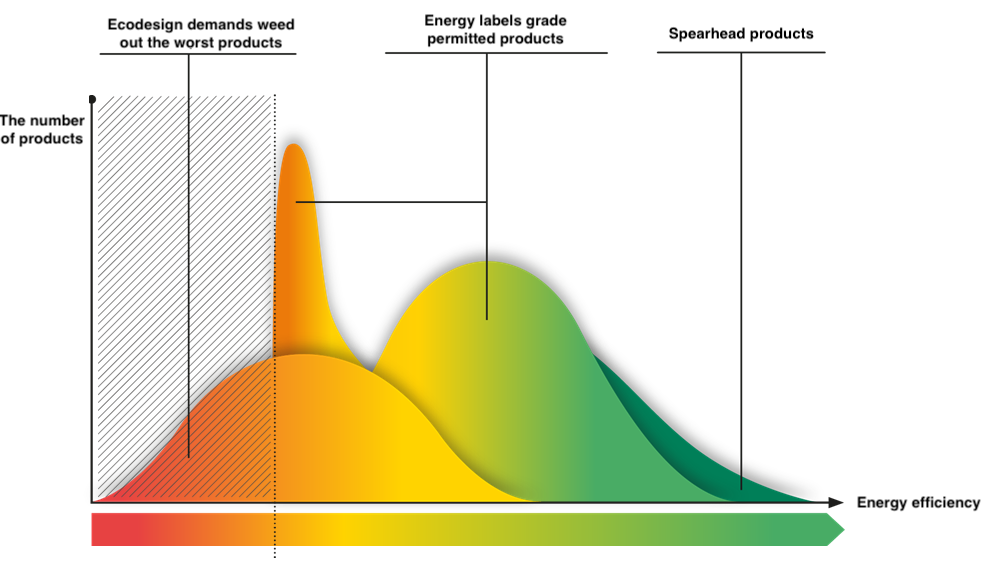 The Ecodesign directive will week out the worst products from the market and reward spearheading products.
Sustainability has traditionally been a small part of what businesses do and has not represented a major cost. These changes are more comprehensive with stronger social and environmental aspects.
"Sustainability has been lifted to an entirely new level," says Magnus Nikkarinen.  
Despite the pandemic and war in Europe, 80 percent of Swedish Trade Federation members have pursued their work on sustainability, which includes small and medium-sized businesses.
"Right now we are seeing rapid changes on the consumer side of things, where price has become more important. Our challenge is to deliver products that are both sustainable and affordable. We must also offer small businesses our help. The larger ones manage better," says Magnus Nikkarinen.
He points out another challenge – ensuring fair competition. Businesses that follow the legislation must be encouraged. 
"Our great fear is unregulated import via online platforms, with products that are completely unregulated when it comes to working conditions, materials and the use of chemicals. I support free and open trade, but that kind of trade is not sustainable. Consumers know it, but we also know that price is important and unregulated import increases all the time. I want us to ensure that we do not become exposed to skewed competition."
Magnus Nikkarinen believes that new jobs will be created within the circular economy, not least in the textile industry. Clothes and other textiles will be collected, sorted and changed into new materials. Knowledge about materials and new business models will be needed. Nordic companies will compete on quality and he sees the circular economy as having great potential when it comes to Nordic cooperation.
"We already see increased interest among consumers for repairs, second-hand clothes and an expectation for knowing more about the products."
What do you expect to see from politicians?
"The most important thing is that the new environmental legislation does its job and contributes to real change. There are far too many examples of 'political greenwashing' which only adds red tape and extra cost with unknown consequences," says Magnus Nikkarinen.