Clas Ohlson is one of the companies striving to make a difference for the planet. It aims to be carbon neutral with a circular value chain by 2045 and is already underway.
Clas Ohlson is top of the list for sustainability among hobby and leisure companies in both Sweden and Norway. 
"To be prepared for the future we must have high ambitions in this area," says Anna Strindberg, Clas Ohlson's sustainability program manager.
The retail chain's main business is home improvements and it runs over 220 outlets in Sweden, Norway and Finland staffed by around 5,000 people. But going forward their main focus is not necessarily selling as many new products as possible, but increasing their tool hire business and offering spares so people can fix things rather than buy new ones.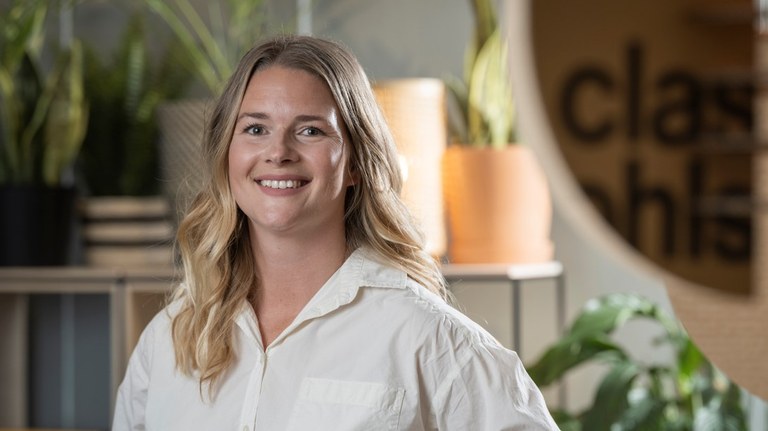 Anna Strindberg
"Of course we will continue to carry a broad selection of stock, but at the same time, we want to be able to offer more sustainable services. If we can use our large customer base to become more sustainable, it is our responsibility to do so. We want to be part of the green change," says Anna Strindberg. 
Sustainable products, tool hire and spares
Beyond offering more sustainable products, Clas Ohlson also wants to hire out things and offer spares. Tool hire is already offered in all their outlets, and spares are now being rolled out across large parts of the company.
Anna Strindberg explains their strategy:
"I have read that a drill is being used on average for 13 minutes over its lifetime. That really makes you wonder whether you should buy a new one or rent one instead. The more people who can make use of a product, the lower the environmental impact. Perhaps we will sell fewer drills, but we believe this combination of customer service is the future."
Sustainability permeates the way the company chooses products too. At a time when saving energy is uppermost in everybody's minds, Clas Ohlson offers shower flow reducers, LED products and seal strips. Other examples include different storage solutions to reduce food waste.
100 sustainability ambassadors
In order to increase staff engagement and knowledge about their sustainability efforts, Clas Ohlson has set up a system of sustainability ambassadors. So far some 100 staff have volunteered for the role.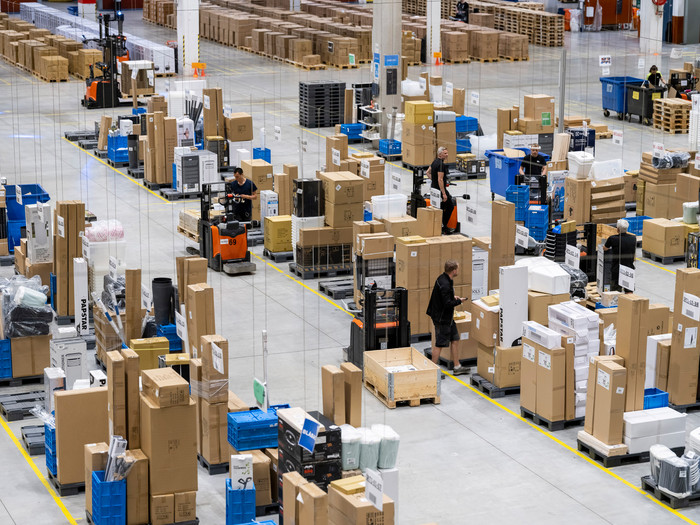 Clas Ohlson has 13,500 products that they sell across 2,300 shops. The company employs 5,000 people and has a turnover of 8.8 billion Swedish kronor (€ 789m). Photo: Clas Ohlson.
One shop that has been at the forefront of circular thinking is Clas Ohlson in Väla retail park outside Helsingborg. Andreas Sassart is one of the pioneers and also one of the first sustainability ambassadors. He told his trade union paper Handelsnytt he had long been worried about how often faulty products were simply thrown out.  
He spent a long time arguing before having his ideas heard. Among them is a sales corner for returned products with minor faults plus stocking spare parts. Today, customers enjoy being able to for instance change the cutting blades of a hand blender rather than having to throw it away. 
Anneli Hellmann is a salesperson in the Välö shop and also a trade union rep for the Swedish Commercial Employees Union. She runs some of the sustainability efforts together with Anna Strindberg. 
"This is about ending buy and discard. We all do our best. We have a discovery corner in the shop where ex-demo products and returns are sold at a reduced price. We also hire out things like carpet cleaners – indeed, most tools that you don't use that often can be hired," says Anneli Hellmann. 
The Väla shop is one of the test outlets for selling spares.
"It is super popular and will be rolled out across all our shops. It might be a new switch for your coffee percolator or a new vacuum cleaner brush head. Recycling is also very popular. Anyone bringing in an empty ink cartridge even gets 10 kronor as a thank you," she says. 
Changing working tasks
For staff, the sustainability drive means some new working tasks. Sustainability is also part of the online training programme which all employees must go through, points out Anna Strindberg. Trade union rep Anneli Hellman confirms that there is broad support among members for working like this and learning new things.
The question is whether this way of working will lead to more or fewer jobs. Anna Strindberg does not think the number of jobs will change in any noticeable way. She does believe, however, that existing jobs will become – well, more sustainable. 
The Swedish Commercial Employees Union has over 150,000 members and embraces efforts to make the sector more circular – even if it might have an impact on retail sector jobs.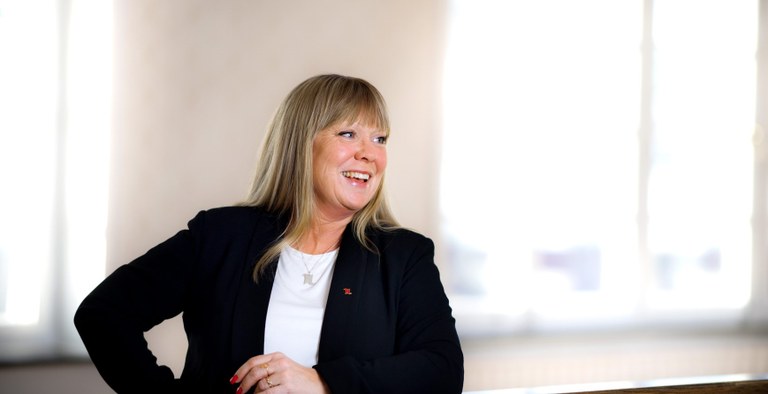 Linda Palmetzhofer, President of The Swedish Commercial Employees Union. Photo: Pontus Lundahl.
"It might well certain jobs disappear, but new ones are added so all in all the difference might not be so great," says the union President Linda Palmetzhofer.
The union was one of the first in Sweden to work actively with climate issues. The union President remembers the reaction when this was decided during the 2016 congress.
"There were many raised eyebrows. Should we really work with something that would reduce consumption? But we concluded that it was sensible to have a consumption-based emissions goal."
Today, this point of view seems to be generally accepted among members. The trade union's own surveys show nine in ten members think the trade's emissions must be cut.
"There is huge engagement among members. We must move away from a use and discard culture where it is cheaper to buy a new piece of clothing than fix the old. So it is important to find the correct circular model. We will be needing more people who can mend and fix, more who can assess second-hand goods and more who can change current goods with something else. 
"So we are not talking about removing jobs from the retail sector, we will simply need new types of jobs. And many of the new tasks will need more workers than the ones that disappear, for instance when you need to tailor clothing," says Linda Palmetzhofer.
Sustainability as an order or an opportunity
The union's survey also shows that nine in ten members feel employees should have a greater say in the workplace's work on sustainability.
"Many feel they are not involved in the workplace's sustainability work, and that it is controlled from above. It makes things seem more like an order from above than something people can cooperate on," she says.
A clear majority of members (85 percent) also think that current skills development opportunities do not live up to the expectations for increased sustainability. 
"Members need to learn more in order to guide customers into making wise decisions, but in most instances, there is poor access to that kind of skills development."
Linda Palmetzhofer is also very critical to the Swedish government's proposed increase in VAT on repairs, including for clothes, from 6 to 12 percent starting 1 April. The plan is for a stepped increase up to the normal tax band of 25 percent. This sends out a completely wrong signal, she believes.
"The proposal goes against what is really needed if we are to make smart climate decisions. If repairs become more expensive, more people will buy new things instead, this is logical. Politicians must provide incentives instead so that people will make the best choices."
Anna Strindberg at Clas Ohlson is also critical to the proposal.
"As responsible for our sustainability strategy, I want to make it easier to make sustainable choices. We are living in a skewed reality where it is cheaper to buy something new than to repair things. It is crazy to make repairs even more expensive," says Anna Strindberg.
Trade also critical
The Swedish Trade Federation with its 9,000 members has also voiced its dissatisfaction with the increase in VAT on repairs. 
"We have been clear that we believe VAT on repairs is not a good idea, and we want to promote a combination of new sales with repairs. We also know that people who have tried it, often carry on doing it," says Magnus Nikkarinen, director of sustainability at the federation.  
He follows sustainability issues closely and calls the EU's new legislation on the circular economy a structural change. Businesses will need new knowledge about new legal demands on sustainability throughout the entire value chain from design to recycling. They will also need to know how goods are handled before they end up in the shop. 
"This means that businesses operating in the EU will be expected to have done their homework and to have enough information about human rights and work environments also. There will be a far higher demand on shops to self-monitor," says Magnus Nikkarinen.
Right now, the Swedish Trade Federation is focusing on getting to grips with the new legislation and its consequences for trade.  
"We highlight the importance of being prepared, informed and on top of your supplier chains – to work with the ones you can trust in order to be sure the production process is proper. It is also necessary to be on top of digitalisation in order to provide the correct information to other businesses, authorities and consumers."
More skills development will be needed, but this will vary between sectors. The textile industry faces the most comprehensive need for change, where you will have many new occupations in reuse and recycling. Products being used here will need to be either renewable or recycled. 
"We will move towards more circular business models and we need to secure the flow of products. At the same time, we need to consider how to make things economically viable," says Magnus Nikkarinen.