For the first time ever, the Nordics' largest fashion week has implemented sustainability requirements for participating fashion brands. A new era, but the road to a sustainable fashion industry is long, says expert.
Models at Copenhagen Fashion Week are about to make history between 31 January and 3 February when they will be showcasing the fashion houses' upcoming creations on the catwalk. For the first time ever, the fashion week has made several concrete sustainability requirements compulsory for the participating fashion brands. 
Brands that will be showcasing models have agreed to stick to a set of minimum standards for sustainability, defined by the fashion week organisers. These standards came into force on 1 January 2023 and will cover the two six-monthly fashion weeks in Copenhagen that traditionally attract media, fashion creators and fashion houses from around the world. 
This is an important new signal, argues Morten Lehmann. He owns Tailwind, a consultancy firm advising businesses and organisations – including those in the fashion industry – on sustainability, leadership and branding.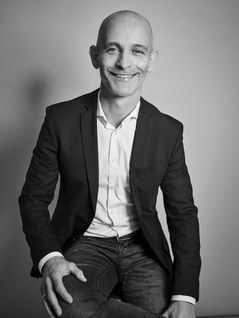 "This is the first time fashion brands have been presented with sustainability requirements which they must follow in order to be allowed to participate in the Copenhagen Fashion Week. It is a milestone and shows that the fashion industry is moving towards a greater focus on sustainability," he says.
Morten Lehmann used to be head of sustainability for Global Fashion Agenda, an organisation that works to promote sustainability in the fashion industry on a global level, and has written several reports on the issue.
22 requirements
The fashion week's main sponsor is Zalando – one of the largest online fashion retailers in the world. This sends a clear signal that global fashion brands see sustainability as necessary, thinks Morten Lehmann. 
Fashion week participants have signed up to 22 sustainability requirements in order to be allowed to be present. Some of these focus on behaviour during the fashion week itself, for instance when it comes to the use of plastics. 
But other requirements focus on the production of the collections which models will be showcasing. There should for instance be no unnecessary fabric waste and there must be good working conditions for the workers who are making the collections. The fashion week organisers have hired an independent consultancy firm that checks whether the participants actually meet the requirements. 
Use and discard
The fashion industry is nevertheless far off becoming completely sustainable. According to Morten Lehmann, the fashion industry is still mainly built on a "use and discard" culture, and this underlying business model must be changed before the industry becomes truly sustainable. 
"Fashion often focuses on seasons and trends. New collections are typically used a few times by consumers before they become unfashionable and are thrown away to be replaced by newer collections. And to make sure there are enough items in the shops, the fashion industry produces far more than consumers actually need." 
The fashion industry is responsible for 4 to 10 percent of global CO2 emissions, and much of this comes from the production of clothes that will never be worn or that are thrown away after a short amount of time. But so far, there have been few incentives for the fashion industry to produce less. Cutting pollution has not been profitable, explains Morten Lehmann. Yet this is about to change.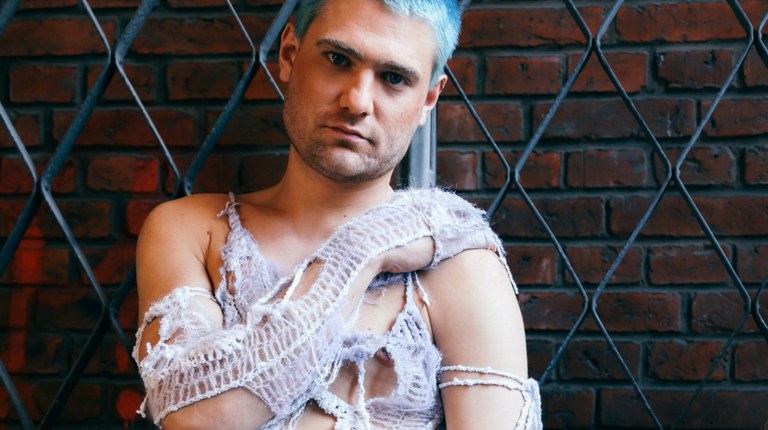 During the latest Copenhagen Fashion Week, students from the Royal Danish Academy predicted this and other fashion trends for spring/summer 2023. According to Vogue, with the subtext of "hope for a waste-not culture". Photo: Colette de Kinderen
"The industry is increasingly facing legislation demanding sustainable production methods, including from the EU. The fashion industry is also beginning to feel the consequences of the climate and biodiversity crisis. It is already seeing a lack of raw materials, and they are becoming more expensive. This trend is set to accelerate in step with tighter regulation which hopefully will produce a greater incentive – also financially – to use more sustainable materials. 
That is why we are now beginning to see new and more sustainable business models, explains Morten Lehmann.
"Some fashion brands have decided to only start production when retail customers have put their orders in, as this can reduce waste. Others rent out clothes and get them back later. There is also an increasing interest in reuse and recycling in the industry."
Lehmann does not yet see an infrastructure to support a more circular fashion production model, however, and that also goes for the Nordic countries. 
A Danish pioneer
The Danish fashion label Ganni has worked systematically towards greater sustainability since 2013, making them pioneers in the area. Still, Ganni's website states that "we're not a sustainable brand". The fashion label explains this with the fact that it focuses on new products and consumption, which is a major contradiction to the concept of sustainability.
Danish-owned fashion brand Ganni has worked for greater sustainability in the fashion industry for a decade. Photo: Bryndis Thorsteinsdottir
Instead, Ganni is focused on "becoming the most responsible version of ourselves" and has committed itself to halve its CO2 emissions by 2027.  
The brand writes:
"We're not perfect but committed to making better choices every day, minimising our social and environmental impact […] The time to create change is now, no excuses."
Ganni Lab
In 2020, Ganni launched its "Responsibility Gameplan" with 44 goals to reach by 2023. Beyond reducing CO2 emissions, the goals include cuts to suppliers' energy consumption and an increase in the use of materials that are either organic, reused or procured with a low carbon footprint. Ganni has made shoes from grapefruits and fibres from leftover textiles. 
Most of the goals have been met, but not all. The company has tried various ways of giving its clothes a longer life by reusing materials and choosing circular solutions where clothes were returned from consumers – sometimes as a result of rental solutions. The latter ran into problems because of the Covid pandemic, but renting out fashion items is still a business idea that Ganni believes can mature further. 
According to Morten Lehmann, Ganni is also a fashion company that tries to inform and engage its customers when it comes to responsibility. The company communicates sustainability facts under the name "Ganni Lab", using platforms like Instagram.