It is not enough to be smart. For many young people, the door is still shut to large parts of the labour market. The organisation NU – Nolla Utanförskapet (End Exclusion) – works with businesses to open the door to those who are excluded. But is it exclusion or inclusion we should be discussing?
Sanna Wolk is the President of SULF – The Swedish Association of University Teachers and Researchers – and a law professor. She is also an initiator of NU – Nolla Utanförskapet (End Exclusion) – an organisation providing extra tuition, study visits and training to help people enter the labour market. All NU activities are free for students and schools. The participating businesses sponsor everything.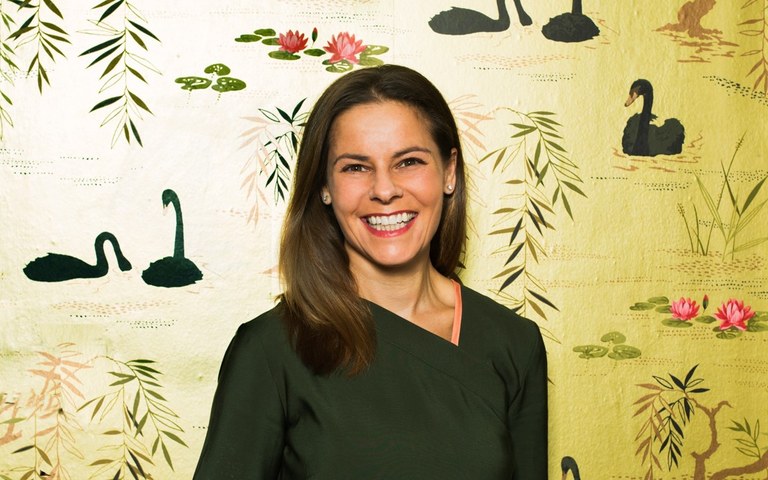 Sanna Wolk set up NU after participating in extra tuition sessions organised by the Red Cross in Rinkeby, a Stockholm suburb built in the early 1970s that the police have classified as a particularly challenged area.
"I met many smart youths in Rinkeby, but there was a large mix of people at the tuition session, and as a tutor, you did not necessarily take long-term responsibility for the students. I wondered whether I actually made a difference to the youths, whether I motivated them to aim higher both for college and university. I also realised that we need to make use of the many skills that these young people already have," Wolk told the Nordic Labour Journal.
It worries her that young people might not get the support they need in order to realise how they can aim higher. This leads to a "brain drain" which should not be allowed to happen, believes Sanna Wolk.
"If Sweden is to be a future knowledge nation, we need the power and skills that these youths possess," she says.
End exclusion
NU wants its activities to build a bridge between those who are excluded and the rest of society. All their activities are based on cooperation with various businesses in different sectors. Marginalised young people often find themselves excluded without any networks, and this can be tough on their self-esteem, believes Sanna Wolk. That is why NU carries out outreach activities to schools and youth centres. 
"Young people who end up in these environments somehow get labelled. They often also do not have parents or other family who can show them the part of society that will help them into higher education or attractive jobs. They must be taken out of their environment, be inspired and feel included – feel that they too are welcome" she says.
Young people who live elsewhere and need support are also welcome. Through NU it is possible to get under the surface and turn exclusion into inclusion, as Sanna Wolk puts it. 
Stability and structure are key issues
NU operates in Stockholm and Malmö and from next year in Uppsala too. Here, businesses with offices in the city centres offer tuition in their own localities for students in years 8 and 9 and college students.
"The young people come to the tuition sessions to be inspired and to get support, but also to see what it is like behind the business facades. If they want to, they can spend every Wednesday for five years at the business getting help with their school work and also building up personal contacts, learning about the business and its codes and be inspired to take higher education," says Sanna Wolk.
"Long-term stability is the most important thing when you open the door to higher education and want the young people to create workplace contacts. There are plenty of initiatives, but they are short-term and do not offer that much. Stability is important for the youths, and that is why our tuition lasts for five years for each of them. It makes them secure," says Sanna Wolk.
The youths email NU on a Monday to let them know what homework they need help with on the Wednesday. On Tuesday, NU emails businesses that in turn look among their staff to find people with the relevant skills.
"There is a lot of matching and a lot of structure. Quality is important both for the young people and for the businesses that pay for this to be a good service," says Sanna Wolk.
The door might open to more youths
NU also organises study visits to different businesses for pupils in year 6 and up, and tailors training for young adults who have never been in contact with large companies. During these ten-week-long business training courses, they meet employees and get the chance to learn more, showcase their skills, get insight into various trades and make work-related contacts while the business gets to learn about the young people's own skills.
"This is a way for businesses to recruit talent while the training motivates and inspires the participants to develop further," says Sanna Wolk. 
An increasing number of businesses want to work with NU to include young people, explains Sanna Wolk. 
"We are growing really fast and this means even more young people get to come here and see that they are welcome into all parts of society. That is when the door opens," says Sanna Wolk.
Neglected skills
Just like Sanna Wolk, Mikael Stigendal points out that young people's skills are not being appreciated and used. He is a sociology professor at the Malmö University and has worked on several projects looking at young people and exclusion. Youths who live in suburbs and go to college in the city centre make up one such group, he says.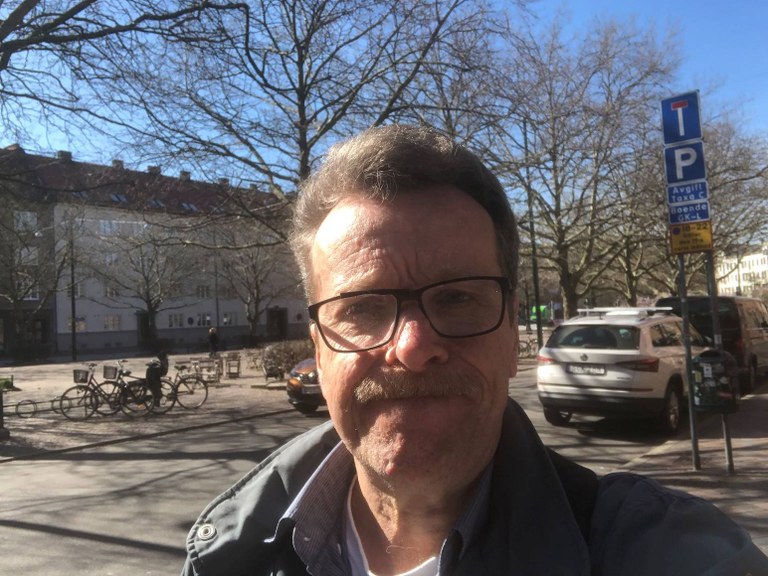 Mikael Stigendal is a sociology professor with an interest in how society works, and has done a lot of research on cities like Malmö, together with young people who live there.
"In cities, we have seen the emergence of borders between being included or excluded. These are a type of social borders that dictate whether you are in or out. College students from deprived areas step across this border twice a day. When they go to school, they enter society. When they go home they leave society.
"So they manage to step across a social border every schoolday. This is a special skill which is greater than the one that we usually call intercultural skills, but nobody gets a grade for this," Mikael Stigendal tells the Nordic Labour Journal. 
Good but not enough
He believes measures aimed at reducing exclusion among young people are desirable and good in many ways, but questions why exclusion is taken for granted. He points to the link between how society has developed and a resource he feels is being lost. 
"It has become harder to be on the inside since the criteria for participation have become tougher. You need money, a place to live, contacts, language and more. If not you end up on the outside. We should make use of young people's collective power rather than just focus on them as individuals. That would allow them to help change the reasons why society has become a place only for those who are included." 
Consequences, not reasons
One of Mikael Stigendal's many projects about young people and exclusion is Citispyce, a European research project with researchers and practitioners from ten European cities. Its mandate was to "uncover the inequality that hits young people and find ways to fight it".
Despite this aim, businesses that participated in the project told of "an attitude of fighting the symptoms of the problem rather than its causes", writes Stigendal in Dreams and voices – an anthology about children and young people's conditions in Malmö.
"These businesses approached individual youths to try to include them in a society that had excluded them," says Mikael Stigendal, and ends with a parable:
"It is just like if a group of people dig trenches. Later another group comes and tries to cover some of the trenches or haul out some of those who have fallen in. Why can't we make sure the first group stops digging trenches? With no inclusion, there is nothing to be excluded from."