The construction of Northvolt's electric car battery factory in Skellefteå in Västerbotten County represents one of the largest industrial investments in Swedish history. Within five years, 3,000 people will be employed to produce a car battery that is environmentally friendly to produce and to use.
Right now more than 1,500 construction workers are busy finishing the new factory in Skellefteå, including all those who are coming in to finalise electrical installations and such. The municipality is also working at full pace to face the changes which the factory and all its workers will bring.
Production will start towards the end of this year. By then, people with the right skills must be in place – a not altogether easy task since the battery sector is relatively new. Parallel with the completion of the Skellefteå factory, Northvolt is also doing research and development in Västerås. 
This is where the actual production is being tested out, and it is where future workers are trained. 2,500 of the 3,000 who are needed in Skellefteå will be working on the actual production line. 500 will be in place as early as the end of this year. Research and development will remain in Västerås. 
"Right now we are making sure we will be able to grow as fast as we need based on our access to staff. We need to know which skills we will need and to create the right skills. There are still no established roles in a production that is as new as ours," says Katarina Borstedt, who is responsible for skills development and recruitment at Northvolt. 
At full capacity, Northvolt Ett will produce enough lithium batteries to supply 800,000 cars a year. This makes it the largest car battery factory in Europe, and it is also the first in the world to make the actual production process sustainable. Materials, processes, waste – everything will be part of a green and sustainable vision to leave the smallest possible footprint. The factory will run 24/7 all year round and all production will be automatic.
Green approach attracts labour
The company now employs some 1,200 people from 75 countries. The battery trade is growing rapidly and there is a lot of competition to secure the relatively few skilled workers that do exist. Securing enough engineers, operators and other experts with experience in battery production is a challenge, admits Katarina Borstedt.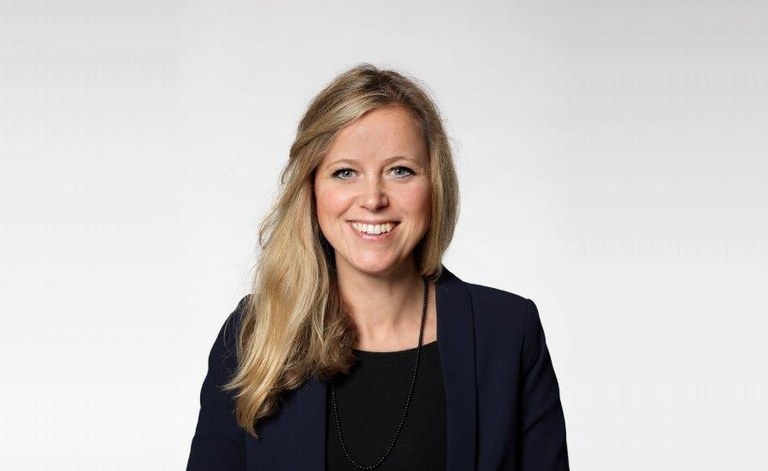 Katarina Borstedt is responsible for skills development and recruitment at Northvolt. 
"We therefore recruit many with other backgrounds and start with their basic knowledge. The average age is relatively low, which can partly be explained by the fact that we are a young company. A young company is more associated with uncertainty compared to a more established one, and younger people can sometimes be more willing to take risks. But the further we go in our process the safer it gets."
When Katarina Borstedt for instance seeks engineers and other special competence for the new factory, she looks globally – not least to Asia where you find the best battery production knowledge.
How do you sell the actual place, which is in a far-away country and also very far north with cold, dark winters?
"So far it has worked out. It might be less difficult to tempt workers from Asia to come than workers from Solna, Stockholm. Many think it is exotic and are tempted by fresh air and the short distances between work, social life and home," says Katarina Borstedt.
Creative thinking around recruitment
The company applied many strategies to recruit enough people. Västerbotten has a long and proud industrial tradition and Northvolt is cooperating with the municipality and Region Västerbotten on many levels to make use of the existing labour force. Another project focuses on attracting newly arrived people with the right skills, and there is also cooperation with the Swedish job security council TRR to try to employ people who have lost their jobs – some because of the pandemic.
There is also cooperation with nearby educational institutions to create relevant training modules for the battery sector. The long-term aim is to create a skills hub in the region because the number of green jobs is growing in northern Sweden right now. Several green industry projects are in the pipeline, including Green Steel in Luleå.
Borstedt says Northvolt's environmental approach across its operations gives them a competitive advantage.
"We are an important part of a change towards renewable energy, and we want to create the world's greenest batteries. The fact that our production is also green makes us stand out from battery factories in Asia. 
"The chance of being part of the drive towards a sustainable society makes people want to work for us, and they also want to be part of the current culture of European startups. I see that many want to do more than recycle their waste and fly less. They want to make a real change," says Katarina Borstedt.
These are also the drivers behind her own journey. She wants to be part of the creation of a new base industry that does not limit itself to employ mainly men, but that attracts equal numbers of men and women. She also wants to shake up the old prejudice that industry is something boring and dirty, showing how it can be more lively, clean and automated.
"I want to be part of creating a company driven by a vision that I am proud of. I also want to be part of turning Skellefteå from a municipality people move away from to a place with demographic growth and exciting opportunities," says Katarina Borstedt. 
When Northvolt started looking for a place to build a factory in 2017, Skellefteå was not on their list of potential locations. But Skellefteå had done its homework well in advance and had listed the advantages prospective companies would find in their municipality.
In Skellefteå, where the urban centre has just over 36,000 people, you find municipally-owned Skellefteå energy, Sweden's fifth largest energy company, a harbour in close proximity, a lot of land and many years of industrial tradition. One idea that had been floated was to attract the construction of a data centre, but when the municipality heard about the ex-Tesla executive Peter Carlsson's ideas for a green battery factory, they got in touch themselves.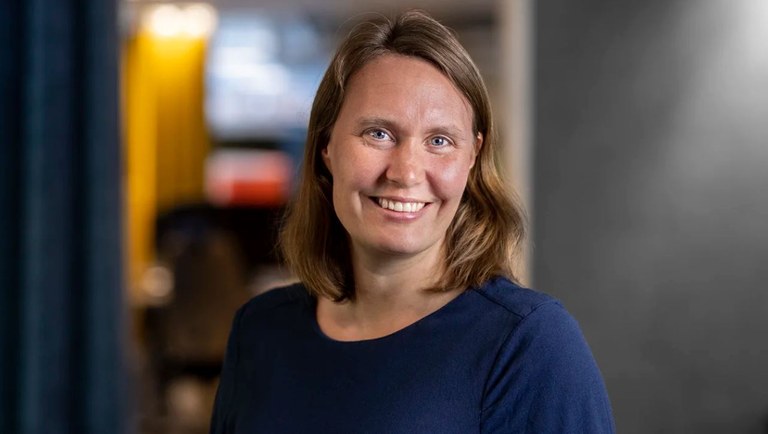 Anja Palm, Business Manager at Skellefteå municipality. 
"We saw that we could match the demands presented in the enquiry that had been sent out to most municipalities in Sweden and Finland. Our offer was based on centrally placed industrial areas and access to ample renewable energy, a long industrial tradition with competence from process industries within the region. We demonstrated very clearly how much we really wanted Northvolt to come to Skellefteå, and we were prepared to perform the journey of growth that would be needed, together with Northvolt," says Anja Palm, Business Manager at Skellefteå municipality. 
A new hydroelectric power plant, a new culture centre, expansion of the harbour and the local housing market – these were all investments that were already part of the municipality's 2014 growth strategy. With Northvolt's arrival on the horizon, the situation changed dramatically and the investments had to be scaled up and accelerated. 
On 19 October 2017 came the message. Northvolt would build their factory in Skellefteå.  
"There was a party atmosphere across the entire region. Many had been following developments and were hoping for this. The feeling was that 'we made this happen together'," says Anja Palm.
Large and rapid growth
Two years later, the financing of the factory was secured. It became clear that 2,500 people would be employed by the time it would be in full operation in 2025. The municipality also estimated that subcontractor operations could mean another 1,000 to 1,500 jobs. On top of that, there will be jobs in new schools, nurseries, shops, restaurants and other services. In total, the labour force is set to grow by 6,000 to 10,000 by 2030. This means major upgrades of services, housing and infrastructure, explains Anja Palm.
"This is what we are in the middle of right now. We are looking at school capacity, healthcare and housing. The factory will have an impact on the whole of society and most people in the municipality are very positive. But when the detailed plans for new housing arrive there will of course be some people who don't want any changes in their own backyard," she says. 
The Northvolt factory has also attracted increased from other companies who want to set up shop in Skellefteå. A Finnish company recently expressed interest, motivated by the fact that the city is growing. 
"We have become a growth city," says Anja Palm.
Being able to offer housing is an important part of the municipality's growth. People can find information on the municipality website about new housing projects due to open this year. There is also information about the new culture centre. The city also has a campus which houses two universities and research institutes. Securing the right competence is a challenge for the municipality as well as for Northvolt.  
"Competence is a potential obstacle which concerns all employers, including the municipality. We do run a risk of losing workers to Northvolt and other companies. But we need people to move here, and the public and private sectors must work together on this. We are also aware that it would not be sustainable if municipalities in northern Sweden started competing over labour. That is why we need to seek competence from across the country and also internationally," says Anja Palm. 
The 15 minutes city
Anja Palm and the business office are now working to expand the various trades in the municipality.
"Skellefteå is a medium-large city where everyday life is easy to navigate. The distance between home and office, school and leisure actives is often no more than 15 minutes, and this is tempting new people to move here as well as former citizens to return."