Trust between people in Sweden is high, just like in the other Nordic countries. And despite the pandemic and high death rates, trust remains high in Sweden compared to the rest of the world. But on a local level, there is a growing gap between areas of high and low trust, according to the latest Trust Barometer.
Södermalm is the Stockholm neighbourhood with the highest level of trust, where 75.2% of citizens "trust most people". Yet less than 10km away in the Rågsved suburb, things are very different. There, just over 30% say they trust most people. In Malmö, there are also big differences in trust between neighbourhoods depending on income levels, education, employment and social and cultural capital. 
There are big differences between different regions across the country as well. In Sorsele and on Hammarö, 79% and 78% said they could trust most people. In municipalities like Katrineholm, Norrköping and Olofström the figures were between 47% and 49%.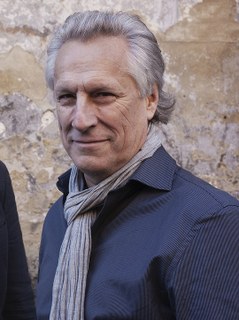 "We have seen this developing over time and it is quite disheartening. We also see reports on gang crime and can see a growing gap between different areas. It is a gloomy development which has gone pretty far – after all, we are not talking about just a few percentage points difference her," says Lars Trägårdh, a history professor at Ersta Sköndal Bräcke University College, ESBH, in Stockholm. 
A trust gap to take seriously
Lars Trägårdh is in charge of the Trust Barometer which is carried out by Statistics Sweden on commission from the Center for Civil Society Research at ESBH. The first was published in 2009, the second in 2017 and this summer the latest survey was published, based on information gathered during the autumn and winter of 2020 and 2021. That was at the height of the pandemic and at a time when there were nearly daily reports of gang crime and deadly shootings.  
Around 50 municipalities were represented in the latest barometer, as well as three Stockholm city neighbourhoods and all of the neighbourhoods in Malmö. Just over 40,000 people were asked to participate. Some 14,000 answered – a 34.1% participation rate.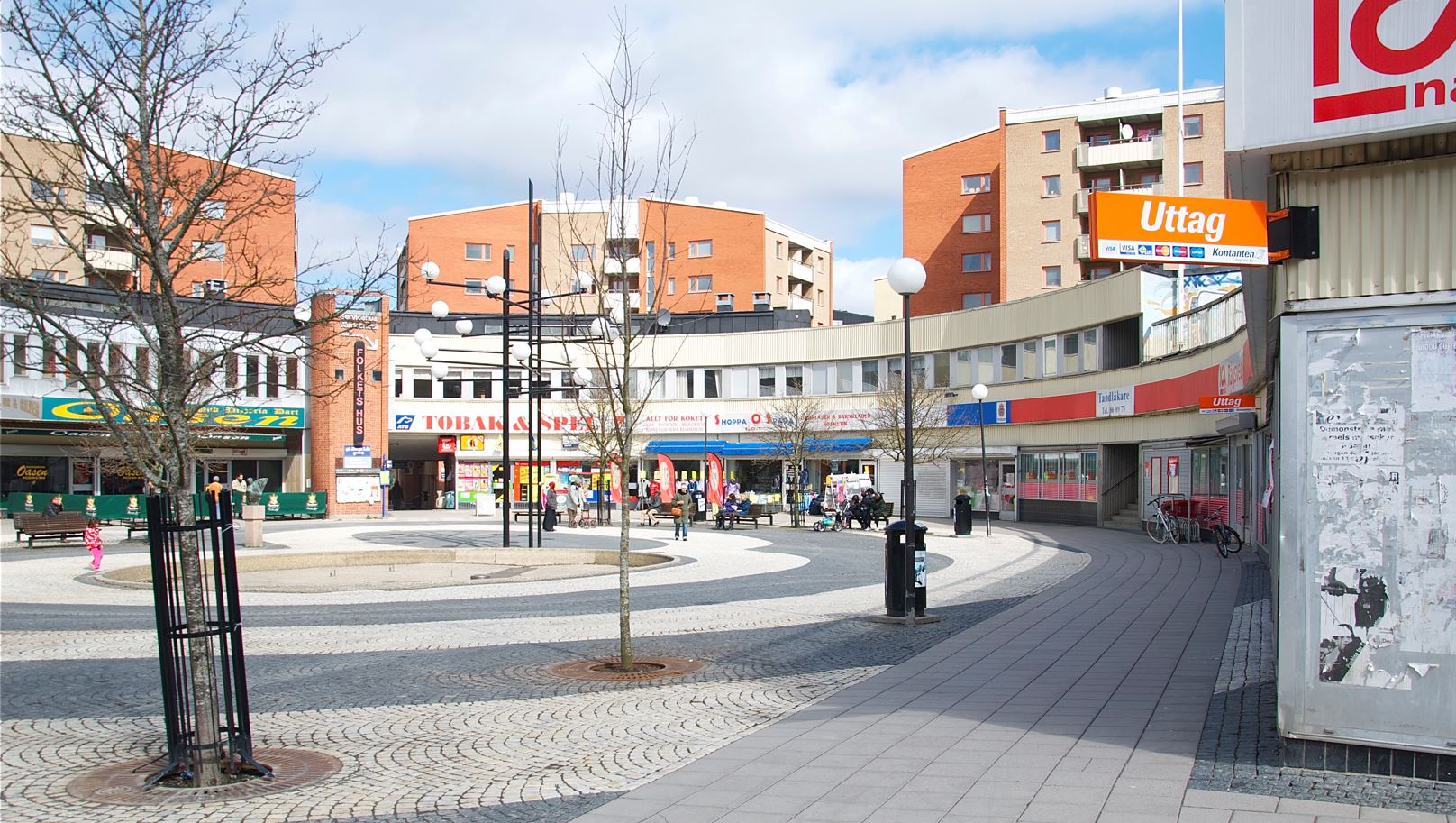 Archive picture of Rågsved. Photo: Arild Vågen - Wikipedia, CC BY-SA 3.0, 
"Our starting point is that we have enormous advantages in Sweden, but we want to show that this is a mixed picture and to highlight a controlled unease. This is a trust gap we should take seriously," says Lars Trägårdh and adds:
"It is harder to get people to participate in an area with low trust levels, so the result could be worse than what we see. Filling in a survey is in itself an exercise in trust, after all." 
Unsafe local community influences trust
The survey includes questions about trust in general – whether you trust other people. It also asks about local community trust, which includes trust in neighbours, people living in the same area and people living in the same municipality. There are big variations between different towns here, the barometer shows. 
In Malung the local community trust is at 67%, the highest in the country. Malmö is at the bottom with 48%. Having local trust seems to be connected to safety. The more scared people are to go out at night, the less local trust there is. The trust barometer also points to great local variations when it comes to optimism and perceived access to welfare services.
"We see a negative trend in the development of safety and falling levels of local community trust, which in the longer term can also influence general trust in a negative way," says Lars Trägårdh.  
General trust is closely linked to education, work and economic resources. Citizens of Södermalm's median income for 2019 was 458,000 kronor (€45,000), while for citizens in Rågsved it was only 276,300 kronor (€27,000). The education level in Södermalm is higher than the national average and the population is homogenous with one fifth of people born abroad. In Rågsved, most people live in council houses, unemployment is high, education low and 70% of people are of foreign heritage – many are from the Middle East, Asia and Africa.  
The importance of work
A high level of trust is of great importance to most dimensions of interpersonal and economic transactions in a society. The level of trust is simply a sign of how a society is actually doing. The Nordic Council of Ministers has highlighted its importance by describing the high level of trust in the Nordic countries as the Nordic gold. This is evident in many different trust surveys where the Nordic countries often rank highly. 
A high level of trust is part of the social contract. The state is expected to deliver, but so too the citizens. Citizens work and pay taxes. The state gives back through education, health and elderly care. Diligent work is a crucial part of this wheel, the survey shows. In order for someone to be considered trustworthy, they must be honest with the information they provide to the authorities, they must pay taxes, not cheat with sick pay, work and provide for themselves.
One survey question is what people consider as important in order to be considered Swedish. Is it being born in Sweden and have parents from there, or is it to respect Swedish rules and laws? The answers were pretty unequivocal, says Lars Trägårdh. A vast majority believed that following rules and laws is what is crucial to be considered Swedish, while ethnicity and religion are far down the list.  
"Ethnic and religious dimensions end up in the background. The rule of law beats the right of blood," says Lars Trägårdh.
Social contract under pressure
Deadly shootings, exposed areas, gang crime, a trust gap between cities and increasing insecurity in towns far away from the cities. And compared to the other Nordic countries – a high mortality rate during the pandemic. What is happening to the social contract?
"Sweden shares the same problems as the other Nordic countries, but the problems are on a completely different level. This is because Sweden has been in the process of privatising welfare services for longer than the other Nordic countries, and we have also had considerably higher immigration."
Lars Trägårdh underlines that it is not immigration per se that is a problem, but that many end up outside of the labour market and hence outside the social contract. While Sweden had labour immigration, the newly arrived would become part of the moral principle built on working and looking after yourself. When immigration became mainly asylum-based, the journey into Swedish society became longer and harder. The principle became humanitarianism and unlike for labour immigration, there were no plans for work, housing or economy. 
"It became a moral duty to look after those who needed to come, but if you decouple people from the labour market you get problems," says Lars Trägårdh. 
At about the same time as labour immigration changed to asylum immigration came the first steps towards a privatisation of the welfare system. Freedom of choice was the watchword, but freedom of choice was first and foremost something that benefitted well-off middle and upper classes in the big cities.   
In many other places in Sweden, welfare services have increasingly been closed down for economic reasons. Police stations, bank branches, local job centres and unemployment offices are among them. This development has come considerably further in Sweden than in the other Nordic countries. 
"Mixed with failed integration efforts this has created a perfect storm. Diversity is fantastic, but it is important to find a common life. When we do something together, like in the labour market, ethnicity becomes less important."
Lars Trägårdh wants to see a problem-solving and undogmatic discussion aimed at solving existing problems, both when it comes to integration policies and the welfare system. 
"Trust is not changed overnight and generally it is stable, but we need to be alert to the changes that we see. Sweden is still high up in international comparisons on trust, but things are a bit more unsteady here than in the other Nordic countries," says Lars Trägårdh.