The pandemic has led to increased polarization between the Nordic countries and trust between Nordic citizens has fallen. This is particularly true for those living far apart. In border regions, where people know each other, it has been less damaged.
As the Coronavirus hit the world, Nordic borders were shut for the first time since 1954. Suddenly free movement in what is known as the world's most integrated region disappeared and worst hit were the border regions. All the countries chose different paths to stop the virus and from one day to the next the much valued Nordic cooperation seemed to disappear.
"It was surprisingly easy to close the borders, I thought the open borders were better protected than that. But when the pandemic arrived, much of the cooperation proved to be a 'fair weather' construction that could not withstand the stress of a pandemic.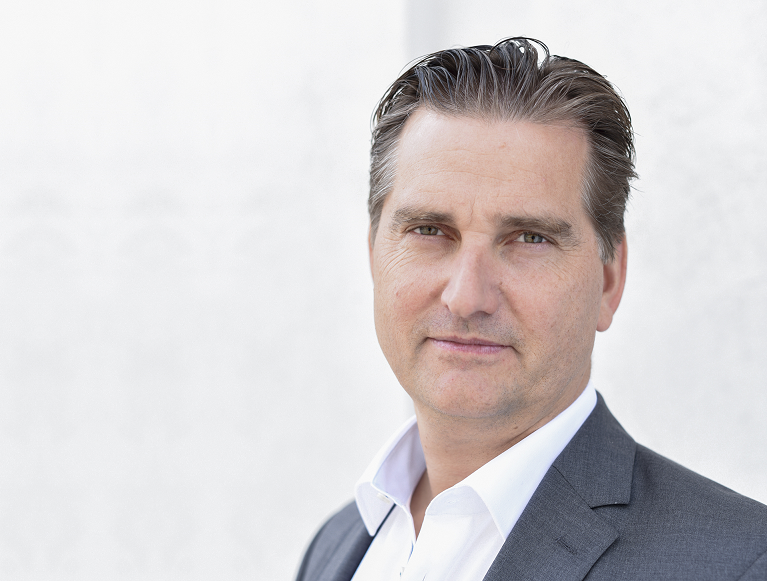 Rolf Elmér became Director of Nordregio in February this year. Photo: Nordregio
"The very foundation – free movement, no passports and integrated border regions – suddenly disappeared. This is an existential crisis for Nordic cooperation, but it can also be useful," says Rolf Elmér, Director of Nordregio.
The Nordregio research institute was founded by the Nordic Council of Ministers and is situated in Stockholm. Their research focuses on governance models, regional development, demography and city and rural development. The institute cooperates with researchers at well-known universities in all of the Nordic countries and elsewhere in Europe. 
Rolf Elmér has in the past worked on labour market issues and business development at the Confederation of Swedish Enterprise and for private companies. He has also been a researcher and saw Nordregio as an opportunity to combine his areas of expertise and help society.
Focus on the effects of the pandemic
Rolf Elmér started working at Nordregio in the middle of the pandemic and has already seen the results of a range of research projects highlighting the effects of Covid 19. This will also be the central theme for the annual "State of the Nordic region" report, due in early 2022.
One of the observable effects is a drop in trust between the Nordic countries, but also between their citizens. Words like "Corona shame", criticism of neighbouring countries' anti-infection strategies and sharp words in social media have become ever more common.  
"This is a sad and unfortunate development and a consequence of each country doing their own thing. After all, the conflict is not between people, but between the pandemic and people," says Rolf Elmér. 
Things have been more nuanced in the border regions, where people have been trying their very best to maintain the decades-old channels of cooperation and the interwoven structures which have been developed over many years, benefiting service industries, businesses, labour markets and social life. 
The border cooperation with its close bonds and free flow of goods, services and people is seen as the very symbol of what is desired from the Nordic cooperation. Border municipalities and regions have traditionally also been very free to promote integration.
This suddenly came to an end with national disease control action. Borders were closed and guarded by military personnel. Vast border shopping centres and parking spaces suddenly emptied and cross-border commuters could not travel from their home to their place of work because these were in separate countries. 
A top-down policy
In the fresh report "Closed borders and divided communities: status report and lessons from Covid 19 in cross-border areas",
. They have studied the nature of the border cooperation as well as its role in the Nordic cooperation. When the borders closed, jobs disappeared but people were also impacted on a deeper level.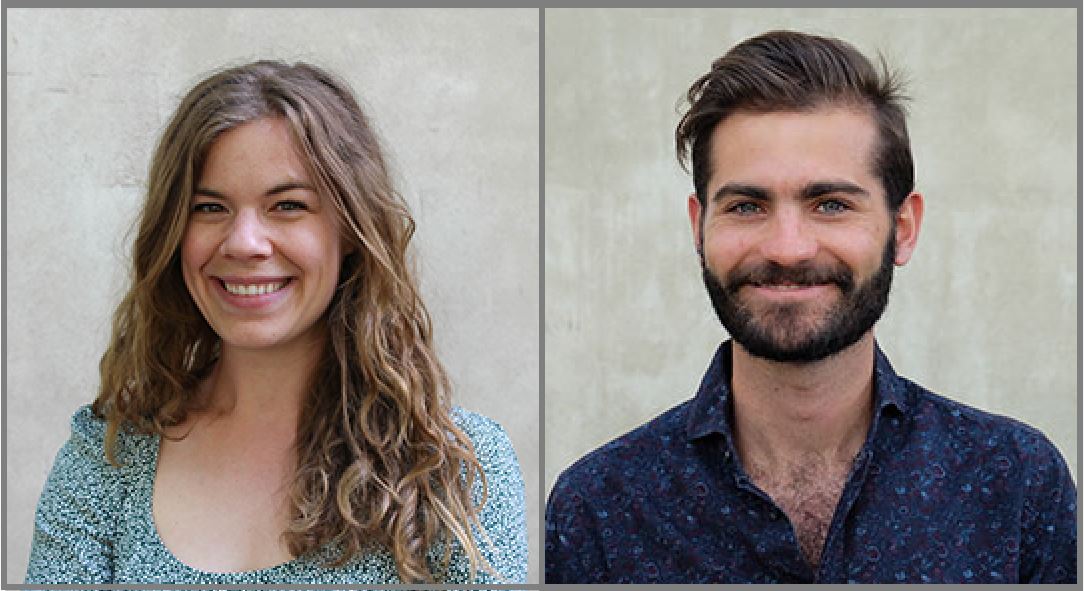 Researchers Mari Wøien Meijer and Alberto Giacometti and have looked at the impact of closed borders on the Haparanda-Tornio and Svinesund border regions. Photo: Nordregio.
Much was done on both sides of the border to maintain the cooperation, and there was also coordinated efforts to influence national decisions for how strict border closures should be. After a while, controls on the Swedish-Finnish border were eased, but this took much longer in the Swedish-Norwegian border regions.  
"National authorities' pandemic response has in many ways been marked by a top-down policy, where regional and local authorities along the borders have been ignored," write researchers Alberto Giacometti and Mari Wøien Meijer in their report.  
"In border regions and border municipalities with many communication channels, trust has been maintained during the crisis and there have been attempts at finding regional and local solutions to maintain cooperation. Together, the local players have informed national decision-makers about local challenges created by national decisions. The closer you are, the better cooperation has worked across borders," sums up Rolf Elmér.
The pandemic exposes structural inequalities 
The pandemic has also exposed structural inequalities in the Nordic countries. Immigrants have been harder hit by infections, also deadly ones. Many have front-line jobs where they are more exposed to the virus.
The pandemic also hits people in low-education jobs harder. Many so-called simple jobs that are considered to be stepping stones into the labour market have disappeared – especially in the tourism and hospitality industries. In Sweden, people born abroad have been hardest hit, and the same has happened in Iceland, where the so-called wellbeing economy has come to a complete halt.  
Fixing these structural inequalities will be one of the post-pandemic challenges, believes Rolf Elmér, along with restarting the free flow of labour, which has also nearly come to a halt during the pandemic. 
Safeguarding integration
Rolf Elmér acknowledges that there are a range of post-pandemic challenges, both for the Nordic labour market and the Nordic cooperation.
"It will be challenging to maintain the Nordics as an integrated region after the pandemic, and different places and sectors face different challenges. It has been a horrible time with many infected and dead, but now we must learn from experiences and each other," says Rolf Elmér. 
He also wants to point out that many positive things have emerged despite this difficult time, not least the various digital solutions which make it easier for people to communicate no matter where they might be. Another good sign is how border regions have strived to cooperate despite closed borders and many other obstacles. It is also positive that people have changed their attitudes to remote working.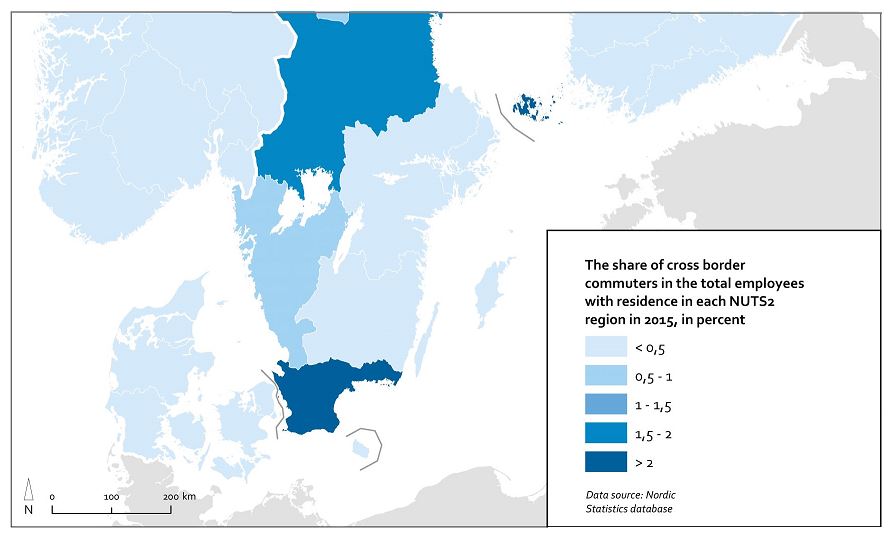 Nordregio's maps visualise what is happening on a regional level. This map shows which parts of the Nordic region have more than two percent of its labour force working in a different country. Visualisation: Shinan Wang, Nordregio
"If we make the most of these experience, it might lead to more sustainable ways of working and it might also create rural development. We might get a new green direction which delivers better quality of life while being good for the environment," says Rolf Elmér. 
To make this happen he believes it will be necessary to change current labour market legislation which is built on traditional ways of working, with a distinct separation of home and work.  His vision is that people should be able to work remotely from anywhere in the Nordics for long periods of time, which would also cut the need for transport. 
The importance of learning from each other
Rolf Elmér hopes the Nordic cooperation will be re-ignited and that we will be open to learning from each other's experiences from the pandemic. Research carried out by Nordregio could play an important role in this. Groups of researchers and experts from across the Nordics could explore and highlight important issues. 
"We have a unique opportunity to deliver relevant knowledge to authorities and government ministries. We can provide experiences and direct information about what is happening in the different Nordic regions," says Rolf Elmér, who also underlines the importance of spreading research results so that they can be used by others.
Another way of repairing trust is to continue educational and cultural exchanges.    
Alberto Giacometti and Mari Wøien Meijer write that the pandemic has highlighted weaknesses in the Nordic cooperation and that we are now at a crossroads. 
"Which way we chose depends on the Nordic countries' willingness to make use of the Nordic cooperation platforms more strategically – to decide whether these are 'must-have' or a 'nice-to-have'."
"It is important not only to look at your own experiences but also those of others. That is a 'must-have'," says Rolf Elmér.