Iceland is beginning to open up for tourism after the severe effects of Covid-19 this spring. The virus meant most of the tourism industry had no customers and many companies had to close down. Today, most have reopened and try to attract domestic travellers while waiting for foreign tourists to return to Iceland.
"Iceland is the great tourism country in the Nordic region. Tourism has seen rapid growth and I think the country has dealt with this increase very well. Tourists can expect good experiences. But the crisis means changes for Iceland, of course. Last Easter, Keflavik airport had 90,000 travellers. This year there were 90. That number illustrates how deep the crisis is for Iceland," says Sweden's ambassador to Iceland, Håkan Juholt.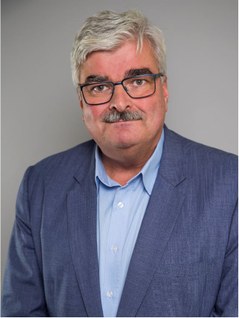 The Covid-19 pandemic has had serious consequences for Iceland, and especially for tourism. Companies have furloughed most of their staff. The Blue Lagoon has let around 550 of 760 employees go. Icelandair earlier in the spring said they would have to furlough nearly 90% of their staff. 
The unemployment rate among tourist guides has for several months been near 100%, according to Pétur Gauti Valgeirsson, leader of the Iceland Tourist Guide Association.
Unfair unemployment benefit rules
Summer is the main tourism season, while the fewer winter visitors to Iceland come to see the northern lights. Pétur Gauti says Chinese northern lights tourists stopped coming already in January. By the second half of March, all tourists had disappeared. In April and May, Iceland had no foreign visitors at all.
Icelandic guides are usually hired for individual trips. As a result, nearly all became immediately unemployed as tourists disappeared. They usually work very long hours during the summer season and less in the winter. 
The Icelandic Directorate of Labour Vinnumálastofnun uses the last months' income as a guide for how much unemployment benefit someone might claim. Someone who was in full-time employment would get all their salary covered. The guides point out that despite long working days in summer, the Directorate of Labour has only used their short winter working days to calculate their benefits, which as a result are lower than they would otherwise be, according to Pétur Gauti.
"Vinnumálastofnun presumes that everyone has full-time contracts and that they get a letter from their employer if they lose their job. This is not the case for guides. As soon as the last group of tourists leave, guides no longer have an income. The benefits system does not work for guides," says Pétur Gauti.
He has now discussed this with the authorities and promises to talk to the employers too when wage negotiations begin in 2022. 
European tourists
Around six airlines will fly to Iceland this summer compared to last year's 20. The Icelandic company Icelandair flies to 10 destinations in Europe and one in the USA. Wizz, Atlantic Airways, Czech Airlines, Transavia and SAS also fly to Iceland. The tourists expected to come to Iceland now are from elsewhere in Europe. Iceland is a part of Schengen, to Schengen rules apply.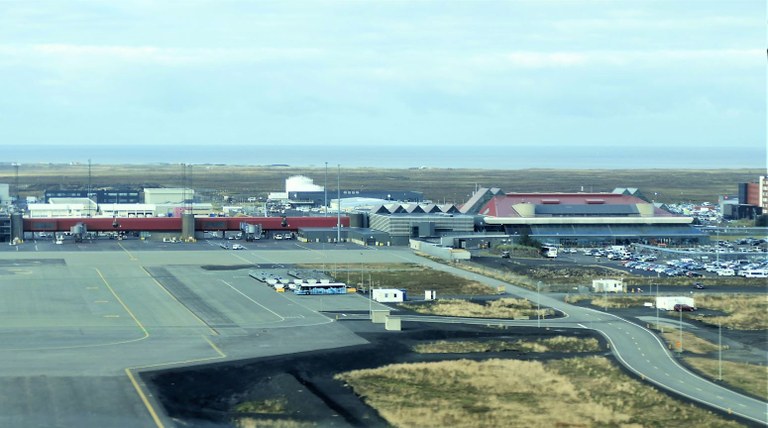 Keflavik airport had 90 000 travellers the Easter of 2019. This year there were 90. Photo: Björn Lindahl
All tourists are tested for the Coronavirus as they arrive at the airport, and no more than 2,000 people are allowed in per day. The testing will be paid by the Icelandic state until the beginning of July. After that, tourists must pay 15,000 Icelandic kronor (€99) per person themselves. Or they could choose two weeks' quarantine in Iceland instead.
The fee is controversial. Danish and German tourists have already cancelled their trips to Iceland because 15,000 kronor feels too expensive, says Icelandair's CCO Birna Ósk Einarsdóttir according to the mbl.is news site.
Hallgrímur Lárusson, the owner of bus company and travel agency Snæland Grímsson, agrees. He says that travel agencies plan one year ahead. He doubts whether a group of 30 people who paid for their Iceland trip last year are now prepared to pay an extra 450,000 Icelandic kronor (€2,970) for Covid tests. 
Hallgrímur does not think there will be many tourists in Iceland this season, at most 2,000 people per day. He believes there is still very limited interest among people to travel, and proposes that airlines should demand a health certificate from people before allowing them to check in. 
"If not, you risk that one sick person on the plane will ruin the holiday for a large group," says Hallgrímur Lárusson.
Iceland is being responsible
Ambassador Håkan Juholt believes the testing shows that Iceland is being responsible. He does not think the fee will frighten tourists away. On the contrary, the fee shows that Iceland takes the virus seriously and puts the country and its visitors first. The money should be seen as part of the air ticket, he thinks.
"I would be very worried if the authorities did not keep the virus in check by testing for it. Iceland is an island and the government has control over who is in the country, so I don't think this will frighten people away. Iceland has been an expensive destination. People who travel there are not too concerned about the price. They are not looking for the cheapest flight or hotel," says Juholt.
He thinks many people worry about travelling to densely populated countries. Iceland quickly managed to stem the spread of Covid-19 and also has large nature areas devoid of people. You can discover the country while being very isolated.
"Perhaps Iceland can recover quicker than countries with large populations, for instance countries with beaches near the Mediterranean," says Juholt.