There is no lack of technology to help people with disabilities enter the labour market. The main obstacle remains attitudes among employers and in society as a whole. More than a quick fix is needed to move beyond this.
That was the main message from the conference "How can future workplaces work better for people with disabilities?", recently hosted by the Nordic Welfare Centre, an institution under the Nordic Council of Ministers. 
All the speakers highlighted the fact that things do not work particularly well right now, and that new technology will not be an "open Sesame". Several also pointed out that the pandemic is hitting people with disabilities harder than others. 
"People with disabilities are hard hit by the pandemic both in health terms and because it has made it harder to find a job," said Stefan Trömel, Senior Disability Specialist at the International Labour Organisation ILO.
Stefan Trömel, Senior Disability Specialist at the International Labour Organisation ILO.
There was great interest in the online conference and it gathered people from across the Nordics, as well as from Europe and even other parts of the world. Stefan Trömel said digitalisation and new technology can create avenues into the labour market for people with disabilities, but the question is how to guarantee this new technology will actually benefit them.
"People with disabilities must be a particular focus when it comes to new technology, said Stefan Trömel.
Obstacles and bridges
Thomas Bredgaard is a Professor at the Aalborg University and works at a research centre for disability and employment, established in 2018. He has studied obstacles and bridges between people with disabilities and the labour market. Many want to work, but in reality it is harder for them than for many others, according to research from the centre. On average, 84% of employable people in Denmark work, but only 64% of people with some form of disability do. The figure for people with severe disabilities is even lower. There is a clear gap.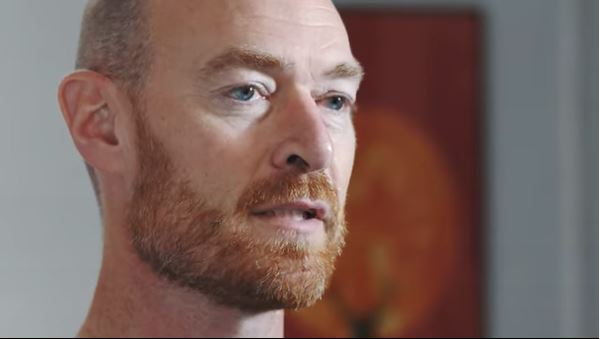 Thomas Bredgaard is a Professor at the Aalborg University and researcher at a centre for disability and employment, established in 2018. 
Thomas Bredgaard has found that the type of physical disability plays a major role in the chance of finding a job.
"The type of disability determines a lot. It is far harder to get into the labour market for people with mental disabilities compared to people with physical disabilities," he said.
Education is another obstacle. Many people with physical disabilities have lower education than average, and research shows the higher the education, the less of a gap there is. Many people with physical disabilities also have lower self-esteem, which in turn impacts on their chances of being hired. 
"People with physical disabilities are more dependent on employment offices in order to find work. For them, this is more important than social networks, which often are smaller for people with physical disabilities," said Thomas Bredgaard.
Talking about your disability should be OK
Many employers are also openly discriminatory. "We are not adapted for disabled people" is not an unusual answer when employers are asked about what they think about hiring people with physical disabilities. There is no doubt that there is a need to find new ways of matching people with physical disabilities with the labour market.
So how do you turn the obstacles into bridges? There is no quick fix or miracle cure, according to Thomas Bredgaard. Many measures are needed, including improved education and making it easier for people with physical disabilities to talk about it and about what aids they need – without being automatically excluded from the shortlist of applicants. Employment offices and employers also need to improve their cooperation, and jobcentre workers need expert knowledge. Yet despite the discouraging statistics, Thomas Bredgaard is optimistic about the future.
"Denmark has good legislation, but there is a need for better awareness and for a recognition of the existing obstacles facing people with disabilities who want to get into the labour market." 
Maria João Maia from Karlsruhe Institute of Technology (KIT) also focused less on technology and more on social and practical obstacles, as well as the need for information and communication about which aids actually exist to help people with disability participate in the labour market.
"Many fairly simple and easy adjustments can help include people with physical disabilities. But the most important thing is society's mentality and the will to expand the inclusive society," she said.
Technology must be tested in real life
Professor Jan Gulliksen from the Royal Institute of Technology KTH in Stockholm believes the research on technological solutions aimed at helping people with physical disabilities find jobs is split. There is truly a lot of technology out there, but it is not enough to simply come up with technological solutions if you do not test them out in real life.
"It is difficult to see how important technology can be if you don't get further than 'it works', and fail to describe which technology actually does work."
Technology also changes quickly. Today a lot of technology is part of existing systems in workplaces and is often aimed at helping everyone. The list of useful technology is long, and includes artificial intelligence, apps, cloud services, communications technology, exoskeletons and much more. 
But all technological systems in the workplace depend on training information and support, pointed out Stefan Johansson from KTH, who is also a member of the association and company Begripsam, which works with how society is adapted to help people with physical disabilities. He also wants to see statistics over which technological solutions work and which do not.
"We need to begin introducing technology in the workplaces. That is the missing link," said  Stefan Johansson. 
Research on technical aids is predominantly focused on mobility and hearing loss, and less on cognitive disabilities.
"The focus is often on technology, but beyond technological solutions, an organisation is also about attitude and the wider world. That's why it is important to focus on both," said Jan Gulliksen. 
"It is also important to think about the fact that if you are in a job and something happens, you will get access to aids, while it is much harder to get the help you might need if you are outside of the labour market," said Stefan Johansson.
Let their abilities shine
The conference ended with a discussion with Lars Lars Lööw from the Swedish Public Employment Service, Sif Holst, Vice-Chair of the Disabled People's Organisations Denmark (DH) and Fredrik Ruben, CEO at Tobii – a world-leading company developing eye-gaze controlled devices. This can for example allow people with very reduced mobility control a computer with eye movement.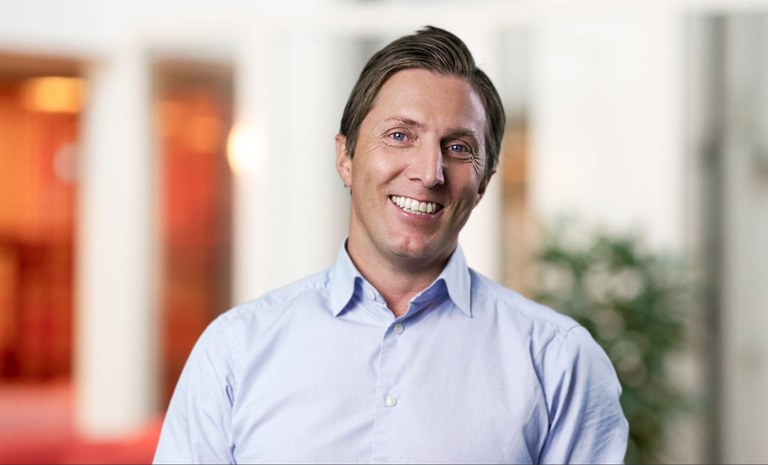 Fredrik Ruben, CEO at Tobii. 
"Hire people with physical disabilities and let them become stars. Having a physically handicapped colleague is what teaches you new things, not reading reports. There is a lack in our knowledge of physically handicapped people today," said Fredrik Ruben.
He thinks existing rules in the Nordic labour markets are good. Yet with the exception of the shining example of Norway and the Norwegian Labour and Welfare Administration NAV, the way rules are adapted and technical aids are introduced varies a lot between different regions. To get help you often need a strong parent. He wants to see that those who work with people with physical disabilities understand technology, and know what is available. 
Sif Holst from DH thinks the trade union movement needs to get involved. 
"Being a trade union member is of great importance for people with disabilities. We also need to learn from good examples. I often hear 'we have no jobs for people with disabilities, there is no space in the reception area'. There is a lack of awareness that people with disabilities can also contribute in so many other areas," said Sif Holst.
Lars Lööw refers to a report he wrote 20 years ago: "Sweden is segregated and we are too proud to notice". He believes we still struggle to see that all parts of society are also a part of the labour market. 
"We need to have a broad perspective in order to face the challenges. And we must see the possibilities," said Lars Lööw.