For 35 years, Nordjobb has found work for 25,000 Nordic youths who have wanted to try working in a different Nordic country. This year nearly all jobs have been cancelled due to the corona crisis.
"Nordjobb is in a temporary state of emergency," says Fredrik Jakobsen, Programme Director at Nordjobb.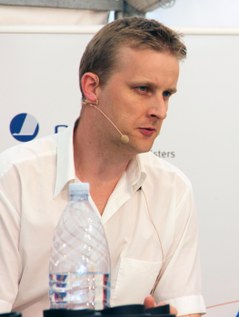 He describes how Nordjobb's mission changed suddenly and unexpectedly. The day before Denmark closed its borders, he participated at a conference on regional Nordic cooperation. It was held at the Nordic House in Copenhagen and was, as is usually the case for Nordic conferences, filled with people enthusiastically backing the Nordic cooperation. This was on 12 March, and since then he and his colleagues have been working from home, attending online conferences.
"The conference had high ambitions for more cooperation within the Nordic regions. I went home and since then it has been difficult to carry out any Nordic cooperation at all," says Fredrik Jakobsen on the telephone from his home on the Swedish side of Öresund. 
Mobility has become a dirty word
Nordjobb helps Nordic youths find summer jobs in different Nordic countries, where they can get to know a neighbouring country, meet other Nordic youths and take part in the host country's culture and language. Nordjobb helps them find a workplace and accommodation, and also assists them with practical issues like opening bank accounts, organising taxes and ID numbers. The youths become aware of the opportunities that exist for working and studying in any Nordic country they want.
"The whole idea of Nordjobb is based on mobility across Nordic borders. Now, mobility has become a dirty word. Everything has been turned upside down," says Fredrik Jakobsen.  
He normally commutes to Copenhagen for his work at Nordjobb, where he has been since 2006. Jakobsen's first meeting with Nordjobb was during his summer job in Skagen in 1997.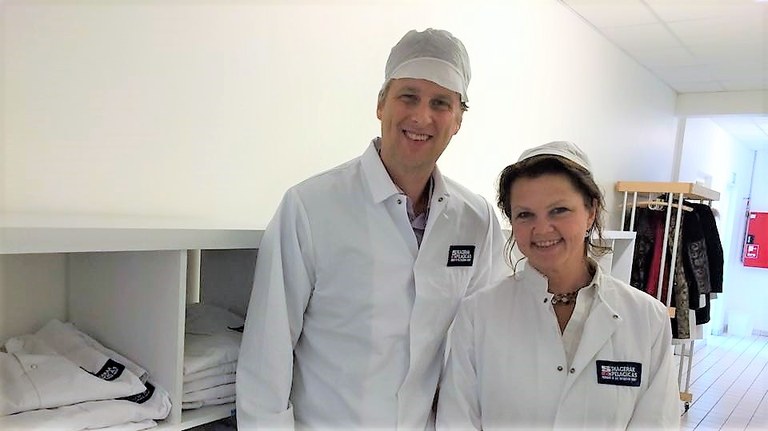 Back where it all started for Fredrik Jakobsen, at a fish processing plant in Skagen. This visit was to find more jobs for Nordic youths – before the corona epidemic hit. Photo: Private
"For me personally, Nordjobb has meant everything. After finishing my military service, I sent an application form to Nordjobb and got a job cleaning fish in Denmark. Everything I have done since springs out from that. It's my job, I have gained Nordic friends and cross-border knowledge. I see the Nordics as a region and this helps me apply the same approach to the EU as well as other regions," says Fredrik Jakobsen.
Nordjobb started in 1985, and has facilitated a total of 25,000 jobs for youths who have wanted to check out the open Nordic labour market which has existed for nearly 70 years. Every year, some 750 jobs are found across the Nordic countries and in the autonomous areas Greenland, the Faroes and Åland. When the corona crisis hit, most of this summer's jobs were already planned and ready.
"We have been hit by crises before, for instance the finance crisis, but we could still carry out our work more or less as usual. We can't do that now. Nothing of what we usually do works anymore. I work with strategies and can see how conditions keep changing. This represents the greatest change since Nordjobb's creation in 1985," says Fredrik Jakobsen.
Reduced Nordic effect
Nordjobb is run by the Confederation of the Norden Associations in cooperation with the Nordic Council and the Nordic Council of Ministers. With closed borders, travel bans or advice against travel, Nordjobb cannot carry on as usual. The Nordic Council of Ministers' Committee of Senior Officials for Labour (EK-A), has therefore decided that Nordjobb this summer should match jobseeking youths with jobs in their home countries. 
"Our mandate is now wider, and more like that of a regular jobcentre. We are used to cooperating with the national employment offices, but usually we help the jobseekers with so much more. This summer there will be less of a Nordic effect, which in normal times is our inspiration for what we do," explains Fredrik Jakobsen.
"But we have still not crossed this summer out. Where there are openings, we do as much as we possibly can for Nordic mobility, for instance finding jobs for in Åland for Finnish youths. Still, we are far from achieving the matches we used to find before the corona crisis."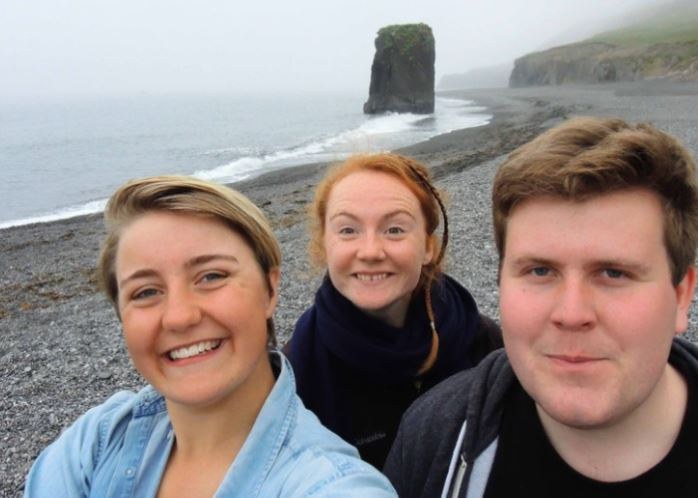 Read our special issue about Nordjobb and how it all began.
He believes Norway might allow job applications from other Nordic countries for sectors that face labour shortages, including health, service and agriculture. But if quarantine rules are still in place, special permissions will be needed. Stockholm also needs labour in the health and care sector. Sweden is still open, but at the moment it is difficult to move between countries. That makes Nordjobb's mission difficult.
Moving in the wrong direction
Fredrik Jakobsen hopes this spring and summer will represent an exception for Nordjobb, and that they can get back on their feet as soon as borders reopen and quarantine rules disappear. Many Nordic countries are also predicting high unemployment levels.
"Many youths will probably be keen to find work in a different Nordic country. Nordjobb can play an important role here," he says.
Still, he cannot but contemplate the longer-term consequences of the coronavirus situation.
"I hope what we are living through now is a temporary situation, but I still can't help thinking: what will this do to budgets? What will be the impact on the Nordic cooperation and not least free movement? It is sad when everything that has been created over so many years starts moving in the wrong direction, for instance the border controls at Öresund. We want to encourage more cooperation. The Nordic ministers should talk together before they close borders," says Fredrik Jakobsen.
Regardless of what happens in the future, the past month has made him think a lot about the Nordic cooperation.
"On a professional level, I have been surprised over how quickly so much work has been destroyed, but also how quickly well-functioning societies are put under emergency measures. Personally I am also surprised that countries interpret the situation so differently, and that the administrational cultures within the Nordics are so different," says Fredrik Jakobsen.