Billions of kroner. That is the estimated annual benefit for Denmark and Sweden resulting from a fully integrated labour market across Öresund. Nine focus areas have been identified and presented, ready for action as soon as the corona crisis ends.
The crisis has led to suffering and problems, but it might also lead to a greater understanding of the advantages of Denmark and Sweden cooperating more on labour market issues across this dynamic border region.
Even before the Oresund bridge opened on 1 July 2000, several visions for the Øresund Region were making the rounds. Since then, the visionaries have faced many disappointments as the expected speed of integration has not lived up to initial hopes and the ideal outcomes never materialised.
At the same time, exchanges between Eastern Denmark and Southern Sweden have increased in the 20 years that have passed. And there is more to be gained, according to Greater Copenhagen's labour market charter. It was published just days before anti-corona measures were introduced, severely limiting physical mobility within as well as between the two countries.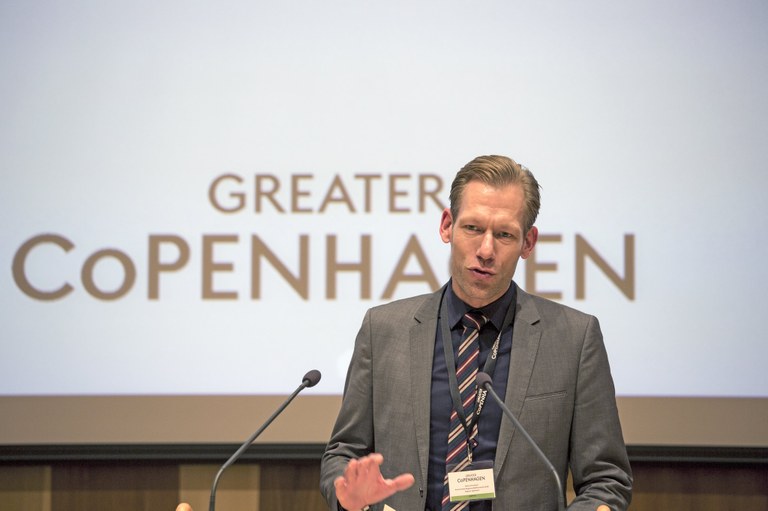 Heino Knudsen, Chairman for Greater Copenhagen. Photo: Thea Wiborg/News Øresund.
"Greater Copenhagen is a political cooperation whose focus is to create growth. The labour market is therefore a very important part of this, and it is our expressed ambition to maximise the great potential the labour force in this metropolitan region represents," says Heino Knudsen, who has been the organisation's Chairman since January 2020.
The Greater Copenhagen cooperation comprises Region Zealand and the Capital Region of Denmark, as well as Region Skåne and Region Halland in Sweden. Altogether they count 85 municipalities with 4.3 million citizens. Greater Copenhagen calls its area a metropolitan region. 
For this cross-border organisation, an integrated labour market means more than the elimination of barriers and the coordination of skills and other resources in a west-easterly direction.
"It would make us stronger if the labour market was regulated not only on a national level but also between Halland and Skåne, between Zealand and Copenhagen, so that we could harness the great potential of the labour force here," says Heino Knudsen.
Also, he adds, the metropolitan region's geography attracts labour and talents from the outside.
So when Greater Copenhagen has developed nine focus points for the new charter, they have taken several levels and factors into account. Each of the points represents a concrete proposal, underlines Heino Knudsen.
The nine measures identified in the labour market charter are:
1. Improved knowledge of supply and demand for skills in Greater Copenhagen. 
2. Increased coordination of employment measures.
3. Increased flexibility in Greater Copenhagen for highly qualified workers from third countries.
4. Different employers' fees in Denmark and Sweden are a hindrance to mobility.
5. Economic and time-related costs linked to transport across Öresund.
6. Cooperation on skills development and further education.
7. Those involved with education in Greater Copenhagen should cooperate closer in order to meet the future demand for skills.
8. Reciprocal recognition of professional qualifications in Denmark and Sweden.
9. More information for businesses and workers as well as joint digital identification.
"With political backing, we can soon get going with proposals one to five, while proposals six to nine need more analysis before they can provide solutions," he says. 
"Greater Copenhagen is not alone in solving this. Thorough and close dialogue with national, regional and municipal authorities is needed, as well as continued cooperation with the social partners who are already involved in the work with the charter."
Almost 3 billion kroner gain?
An integrated labour market in this metropolitan region could result in an annual payoff for the Danish and Swedish economies worth between 1.5 and 2.9 billion Danish kroner, according to Greater Copenhagen's calculations.
"This calculation takes full integration into account and covers a longer period of time. It is crucial to demonstrate the big potential using real numbers so that we can create full insight across all political levels. This can be very beneficial for society, as the Öresund bridge has already demonstrated. It will be paid for faster than what was projected," says Heino Knudsen.
The Öresund bridge is 20 years old this year. It has paid for itself faster than expected, but traffic has fallen dramatically in the past few weeks due to anti-corona measures. Source: Oresund.com
The corona epidemic is slowing down the execution of the labour market charter, just as it is slowing down many other strategies across the world. The Greater Copenhagen Chairman says the health and care sectors are now facing the greatest challenges in both Denmark and Sweden, but he is not worried that the pandemic will impact badly on an integrated labour market in the long term.
"We created our charter during a boom. The labour market will look different once the corona epidemic is over. We will then be mainly focusing on helping businesses and fighting unemployment. Thanks to our existing cooperation and the social partners, we will be able to adapt to the new situation quickly, and then continue our work towards a fully integrated labour market," says Heino Knudsen.
Positive after all
Johan Wessman is also optimistic about Greater Copenhagen's labour market charter, despite the current situation. Since 2014, he has been the Managing Director for the Danish-Swedish Øresundsinstituttet, which is financed by more than 100 members from the state level, regions, municipalities and universities as well as the private sector.
Johan Wessman is very happy that Greater Copenhagen has taken the initiative to create a fully integrated labour market in the region, and he considers a majority of the proposals to be executable. Which measures will be executed at which levels remain to be decided, he points out.
"The Nordic Ministers' Freedom of Movement Council has the most executive power. It is in contact with the countries' parliaments and governments and makes us realise border obstacles do exist and that they can be removed. There is a common engagement among politicians which I have not seen before. They have realised that something must be done, and that is very positive," he says.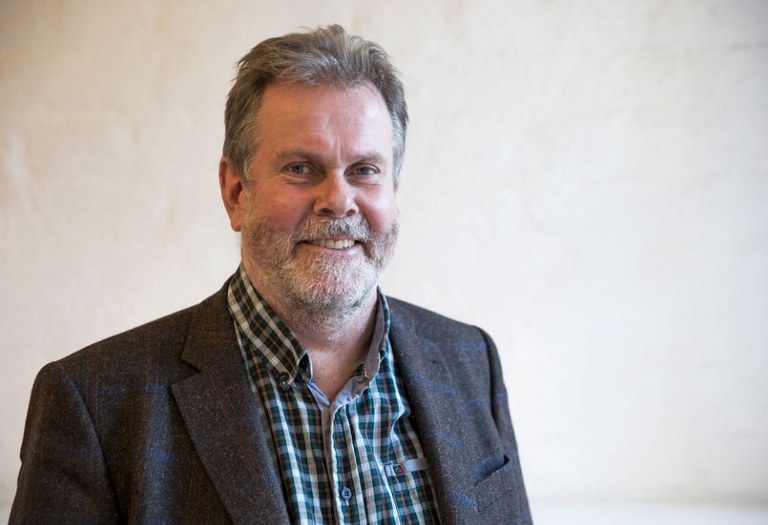 Johan Wessman is the Managing Director for the Danish-Swedish knowledge centre Øresundsinstituttet. Photo: Jenny Andersson/ News Øresund.
Johan Wessman agrees with the Greater Copenhagen Chairman that some of the charter's proposals can be addressed in the near future. For instance a joint overview of labour shortages in the regions, and a website listing jobs in both Denmark and Sweden.
"It might be just as easy for a Swedish jobseeker to find the dream job in Køge as in Landskrona and vice versa for a Danish jobseeker."
The Managing Director at Øresundsinstituttet sees an opportunity for closer cooperation and better coordination between Greater Copenhagen and EU financed cross-border programmes which Interreg Öresund-Kattegat-Skagerrak are carrying out.
"Companies and labour are not interested in hearing about national rules or municipal projects, they just want things to happen," he says.
However, Johan Wessman believes the charter's point number two, on the coordination of employment measures, and point number four, on different employer's fees in Denmark and Sweden, will take considerably longer to realise.
"These issues are controlled by national systems. We must be realistic and realise that it might be difficult for a border region to demand that an entire country must change. There is no ill will or anything egotistical on the part of the nation-states in this, but the systems are already in place and the question is how do you open up existing structures."
A bipolar view of the Øresundregion
Johan Wessman says he is a slow-motion optimist and calls the image of the Øresundsregion bipolar, where both the good and the bad things are being exaggerated.
"News often focus on exceptions from the norm, for better or worse. This means the image we get of the Øresundsregion sometimes becomes the sum of all crises and exceptions. My thesis is more grey. This is about the everyday job that is being carried out or what has already been done. So much has already happened on both sides of the Sound since the catamarans stopped. If we get a steady development with an annual growth of 1 to 1.5% over a ten year period, we could see pretty amazing results."
Greater Copenhagen's estimate of billion kroner gains for both of the Nordic countries do not sound impossible, Johan Wessman thinks. He is a professional economist and has long experience as a business journalist, yet he points out that for these kinds of calculations you have to apply a birds-eye view and they involve considerable uncertainties. 
"When the corona crisis is over, there will be a greater need to understand the advantages of Denmark and Sweden working together. If we manage to create an efficient labour market in the Øresundsregion, there are billions to be made in the long run," says Johan Wessman.