Norway opened up for dual citizenship on 1 January 2020, not only as the last of the Nordics but as the last country in Europe. Ironically, not long after that, the borders closed because of the corona crisis.
"From this year, everyone born to a Norwegian mother or father have the right to Norwegian citizenship, regardless of whether they were born in or outside the country and regardless of whether or not their parents are married," Kjetil Jacobsen said during an information meeting for Norwegian citizens in Oslo in early March. This was before the epidemic had taken off in Norway.
Jacobsen heads the Norwegian Directorate of Immigration's department dealing with citizenship issues.
Different policies
Despite all the cultural, political and welfare policy similarities across the Nordics, the separate countries have handled dual citizenship very differently. Sweden introduced dual citizenship back in 2001. Finland and Iceland followed in 2003 while Denmark came onboard in 2015.
"Denmark's decision was a big surprise, since they had taken the lead in the European club that had been working against dual citizenship. What turned the tide in Denmark was the possibility this presented for revoking someone's citizenship," Professor Grete Brochmann, one of Norway's leading experts on immigration, told the same meeting.
In 2017 the then Danish Prime Minister Lars Løkke Rasmussen said no to a proposed visit from the Turkish Prime Minister, because it would have taken place shortly before general elections in Turkey and Danes worried it could create splits among Turkish people in Denmark. This led to a debate in the Danish parliament.
"There are two reasons why we want to allow dual citizenship. One is for Danish citizens abroad to be able to keep a link to Denmark," said Lars Løkke Rasmussen.
The other reason, he said, was that it was very difficult to revoke someone's citizenship, because it is illegal under international law to make someone stateless. If some immigrants keep their original citizenship, it becomes easier to take their Danish one from them.
"This is also something I take into consideration when I reflect over whether dual citizenship is a good idea," said Lars Løkke Rasmussen.
Cannot be revoked
In Norway too, the possibility of revoking someone's citizenship was what led to a majority vote in parliament in favour of dual citizenship. In Sweden, it is not possible to revoke someone's Swedish citizenship once it has been granted, regardless of whether the person has dual citizenship or not.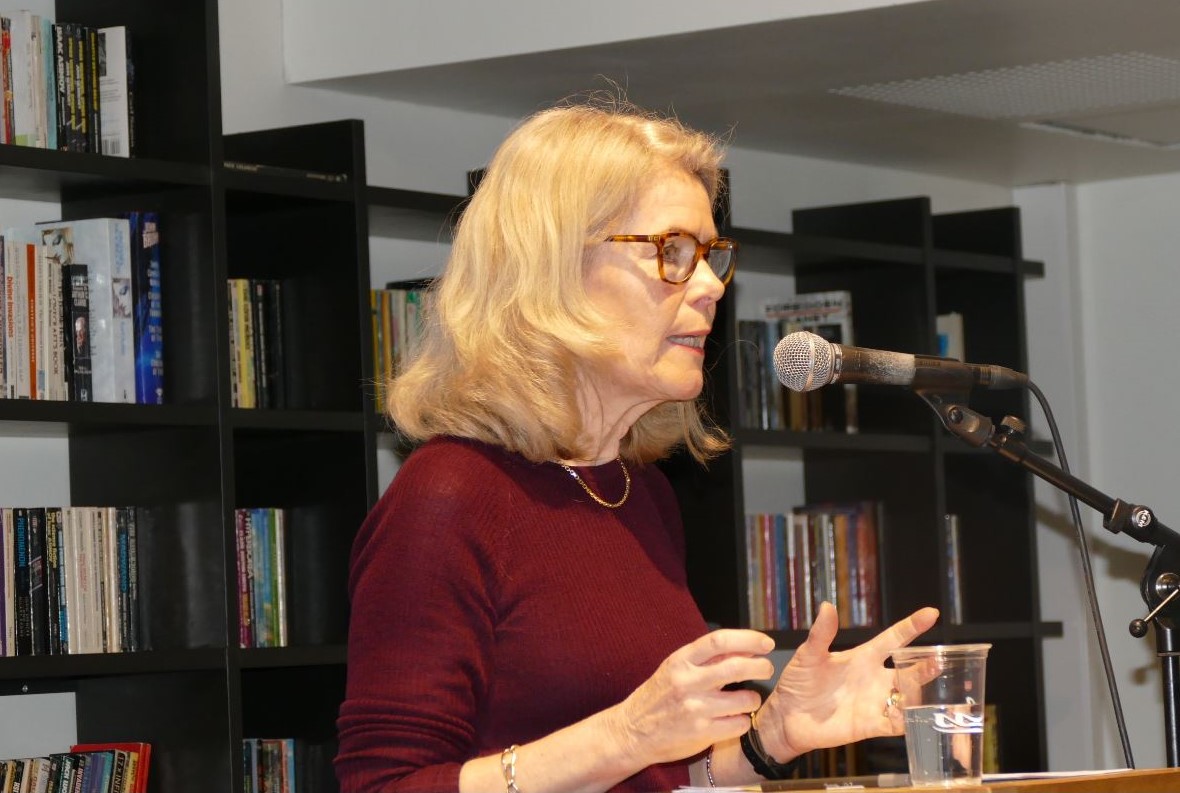 Grete Brochmann and a group of other researchers have studied the debate and the legislation in the three Scandinavian countries. They interviewed 22 leading politicians, civil servants and experts on citizenship.
"We asked them about their thinking around the concepts of nations, integration and social cohesion, and how this might have influenced dual citizenship legislation," she said.
The trend in international migration policy has been for international conventions and the EU (for Norway the EEA agreement) to limit national sovereignty. Politicians have been looking for new legal ways of controlling access to full citizenship in the host country.
"It is interesting to compare the three Scandinavian countries because they have been covering the entire scale for what is needed to become a citizen. Denmark has some of the strictest rules in the whole of Europe for becoming a citizen. Sweden is at the other, liberal, end of the scale. Norway is somewhere in the middle, which is typical for that country's immigration and integration policy," said Grete Brochmann.
The full scale
The Scandinavian countries cooperated far closer on citizenship policies between 1870 and 1979. There was even talk of introducing a common Scandinavian citizenship document. That never happened. 1979 saw the end of the systematic consultations which the three countries had used to carry out before making any changes. 
"The end of the consultations also meant the emergence of new citizenship issues. National interests had become so important that there no longer was any desire to be tied to a joint Nordic or Scandinavian norm. Immigration was clearly the main reason for this change," said GreteBrochmann.
Three national considerations
National considerations can be taken within three areas.
How long does someone have to wait before applying for citizenship?
What level of knowledge is needed?
To what extent must someone be able to support themselves? 
Even if all the three Scandinavian countries share an overarching goal for citizenship policies to improve integration, Denmark has treated the citizenship issue more as a stick and Sweden has treated it as a carrot.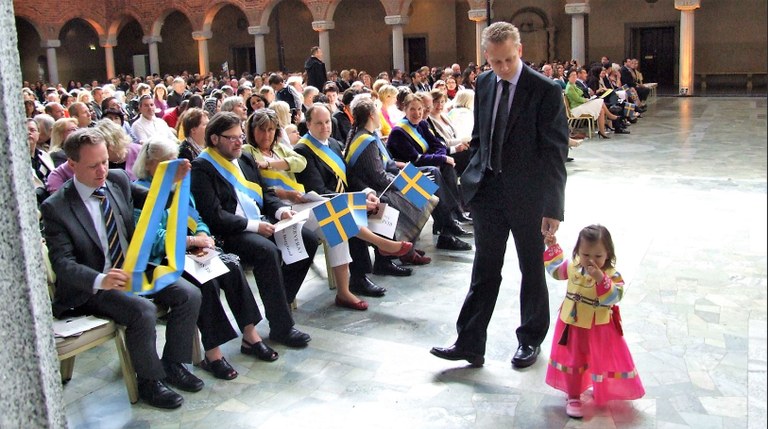 Sweden introduced dual citizenship back in 2001. This picture is from a ceremony at the Stockholm City Hall some years, where new citizens were given their certificates proving they had become Swedish.
"In Sweden, the policy is seen as a people's rights issue, a modern and progressive issue. In Denmark they are more focused on nationalism, they are more restrictive and conservative. They focus far more on the nation state than Sweden. Norway combines integration issues and immigration control, but this is far less rooted in ideology," said Grete Brochmann.
"Danish at heart"
"The Danes consider integration to be something that takes time. To become "Danish at heart" – a commonly used term – is something that is both ambitious and thorny. It can even be unrealistic over the span of only one generation. Here you find a link to the country's immigration policy: the fewer who arrive, the better in many ways.
"Swedes, however, consider social cohesion as a joint project in a multicultural society. The majority should adjust just as much as the newly arrived in order to make things work. Integration might take time, but the indirect message is that it is not that hard."
According to Grete Brochmann there has been vocal opposition among the Swedish researchers in her research community to discussing Sweden's citizenship policy.
"Nevertheless, the citizenship policy is now emerging as a tool for integration, albeit not a very important one. Sweden is the only European country where people applying for citizenship are not required to prove any knowledge about their host country. The application time is also the shortest in Scandinavia – only five years."