Camilla Tepfers' choice of words is surprising as she describes the skills needed when machines have learnt what we thought only humans could to: Those who can tolerate boredom are the winners, she might say. Or those who consider things in more depth.
Camilla Tepfers works at inFuture, which does what the name suggests. The Norwegian company develops trend analysis, future visions and scenarios. Their offices lie in Stortingsgata 12 in Oslo, with a view of the Norwegian parliament, in a building where the lift is broken. 
"Doesn't work," says the Polish worker sat next to the lift door holding some cables.
We walk up the stairs to the fourth floor and arrive in a sparsely furnished office where black computer screens are lined up next to each other. It is 5pm and Camilla Tepfers is nearly the only one here, having just finished the last meeting of the day. The only extravagant items are a visitors' sofa and a tree-shaped coat stand. Or is it a sculpture? It makes me think of the tree of knowledge, but misunderstand my interviewee immediately:
"Have you heard about 'iv'"? I think she asks. In Norwegian it could be an abbreviation.  
But she is talking about Eve, pronounced the same way in English. It is the research robot from the University of Cambridge, which has its own lab where it can screen 10,000 different compounds in one day to see whether something can be used in new types of drugs. Eve is named after the first woman in the Bible. She shows how occupations which we consider to be among the most complicated will also be influenced by digitalisation.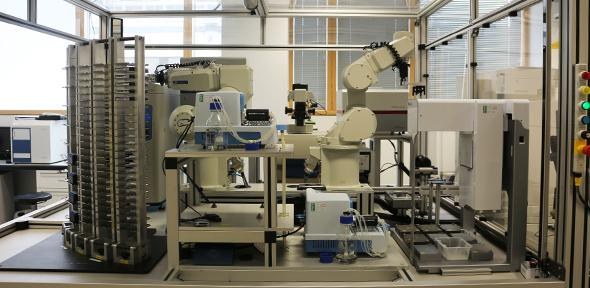 The research robot Eve can singlehandedly analyse which compounds might function as drugs, and carries out her own experiments. Photo: The University of Cambridge
"In 1997, the year I finished my master's degree at the Norwegian University of Science and Technology in Trondheim, I wrote a book about internet shopping. I wrote about something I called digital assistants, which would fundamentally change the way we shop. I was wrong by 21 years. But they are coming now!" says Camilla Tepfers.
Around the same time as she wrote her thesis, I read a book on artificial intelligence. Its definition of why it is so hard to make robots act like humans went something like this:
"You can teach a robot to enter a restaurant and order food. But it does not know how to react if the boss is sat at the next table together with his mistress."
The relationship between humans and machines is always complicated. New systems are introduced into old structures. People do not always act according to what is written into computer programmes.
When many jobs are being threatened by artificial intelligence, we are not literally talking about robots becoming dentists, bus drivers or construction workers.
"This is not about the computerisation of all working tasks. But a large part of working tasks in many occupations will disappear," says Camilla Tepfers.
A legal robot
You only need to read today's paper to see that something is about to happen. On the day we visit inFuture, the daily Aftenposten writes about a young lawyer who had expected to be spending a lot of her time reading court documents in order to identify case-law. Instead, a legal robot analyses documents at lightning speed and compares them to all relevant documents. 
"What makes this change different, is that highly educated people are no longer protected. They will be as influenced, or even more, as people with lower education."
The same newspaper also writes about parking attendants. Oslo municipality has increased the number of paid parking spots by 17,000. If these were to be controlled by ordinary parking attendants, they would have had to employ 80 new people. 
Instead, the municipality is testing a new system where one employee drives a car equipped with ten cameras. It takes pictures of the number plates of parked cars. The pictures are scanned to obtain the registration number and in less than a second it can be established whether they have paid for parking or not. (Oslo has introduced parking meters where you need to register your number plate when paying).
A parking attendant on a bike follows and gets the information sent to his or her mobile telephone. The system is incredibly efficient: The car can read 1,500 number plates an hour while doing 50 km/h. Meanwhile, the parking attendant can concentrate on writing fines.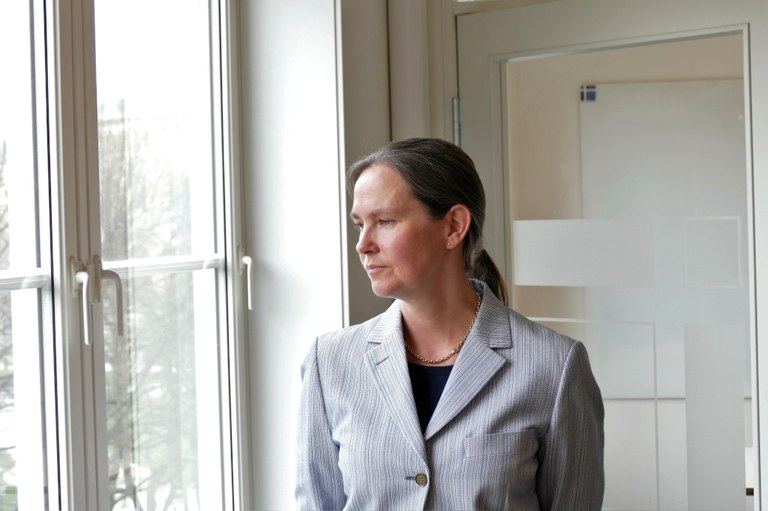 Camilla Tepfers has been invited to talk at the Nordic conference in Stockholm on the Future of Work.
Camilla Tepfers and inFuture work on a project for the Danish cleaning company ISS. Their headquarters in Denmark has more than 7,000 sensors in doors, windows, chairs, conference rooms and air condition systems. 
"The sensors can tell you how much a conference room has been used. The cleaners have an iPad where they can see which areas have been used, across all the floors. What is marked green does not need any cleaning at all, yellow areas must be checked out while red ones have seen a lot of use and are dirty.
"At the same time we have to be careful that the collected information does not threaten employees' integrity. There is a cultural gap here with Asia, where face recognition programmes are used to a much larger extent than in Europe," says Camilla Tepfers.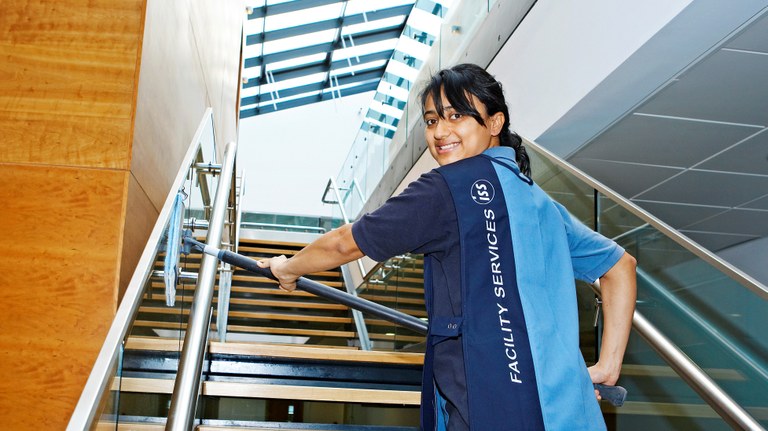 With 500,000 staff in 77 countries working in catering, cleaning and other services, ISS is a giant. The contracts the company has for cleaning services alone, covers areas of 19 billion square metres.
Being computer literate is becoming more and more important, but she would like to kill off the myth that young people are much better with computers than older people. 
"If you look at the age group 25-44, 91 percent of people use social media. 68 percent of people aged 45-64 do the same, 23 percentage points fewer. 
"What the younger people do have is lifestyle competencies. It is easy to exaggerate their abilities. If you look at digital skills in the workplace – simple things like being able to use a Word document or Excel spreadsheet – the difference between the younger and older workers shrinks to nine percentage points."
No digital lift
"This means we will not see the digital lift which some leaders believe you get by swapping 62-65 year olds with 23-25 year olds. On the contrary, you lose skills – the spreadsheet is only relevant if you know the business model in which you work. This is where the older employees are better.
"At the same time, younger workers are more adaptable, so we are not saying you should not hire young people. But you cannot buy your way out of further training by changing your staff."
So what will the most important labour market skills be if you want a job even after the present wave of digitalisation has passed? 
"It will become even more important to get better at what is uniquely human," says Camilla Tepfers. She has identified four skills she considers to be important.
1) Creativity.If machines can perform 23 out of the 50 tasks I do in my job, I have to become better at the remaining 27. People are still better at creativity than machines.
2) Understanding information. It is important to be able to understand what information is relevant. Being able to avoid confirmation bias which brings the risk of ending up in information bubbles.
3) Social competence.Being able to understand emotions.
4) The ability to understand issues in more depth. Being able to work past the point of boredom.
"The digital world is full of distractions. Those who can avoid watching cat videos when things become difficult, have an advantage. Besides knowledge, the one skill which has proven to be the most important to get a job is being conscientious.
"You could compare it to reading a 500 pages book and get through the first 200 pages, which are hard, in order to be able to experience the last 300 which give you a great experience."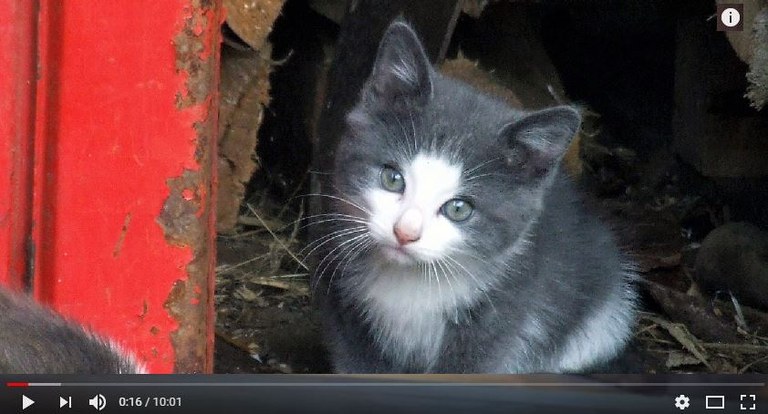 Cute, but a dangerous "weapon of mass distraction", according to Camilla Tepfers.