How large is the sharing economy in the Nordic region really? And how should it be defined? One thing about the sharing economy most agree on is that it can be defined in different ways depending on whether you belive working conditions, flexibility. or technology is the most important thing.
Research papers on the sharing economy have been or are being written in all of the Nordic countries.  One of them is the report from the Norwegian research foundation Fafo, written by Jon Erik Dølvik and Kristin Jesnes, on commission from the Nordic Council of Ministers.
We meet them in the research foundation's old redbrick building in Borggaten in Oslo. It was originally a home economics school founded by Fernanda Nissen, one of the pioneers of Norway's labour movement. But the room we are sitting in is named after Machiavelli, the renaissance philosopher who held selfishness up as an ideal. It is, in other words, a suitable venue for discussing a business model which appears to be a wolf in sheep's clothing: On the outside it is all about sharing, but raw capitalism is at the core of many sharing economy businesses.
The two researchers acknowledge that it was not easy to settle on which name to use. Some researchers talk about the platform economy, since a common factor is the presence of a digital platform in a kind of triangular cooperation between employer, the customer and the provider. The EU seems to have settled on the term collaborative economy. Others use the gig economy and more.
"We feel it is important to distinguish between companies that provide some kind of service and those that simply make it easier to share or borrow things like cars or accommodation," says Jon Erik Dølvik.
"When it comes to platforms facilitating work, there is also a big difference between those that are local and those that offer jobs which can be done online."
Marginal phenomenon
For now, the sharing economy remains a marginal phenomenon, points out Kristin Jesnes:
"In Norway there are some 30 platform companies facilitating work. We carried out an online survey in 2016 with 1,500 people over 18, and only two percent took commissions from a sharing company at least once a week. We will carry out a fresh telephone survey in 2017."
The number of citizens in the Nordic countries that use services like Airbnb for holidays is higher, six to eight percent, but this often happens abroad.
"It is not quite possible to separate the sharing economy from the rest of the economy, and several of the companies we have looked at have also changed their strategy since they first launched their service," says Kristin Jesnes.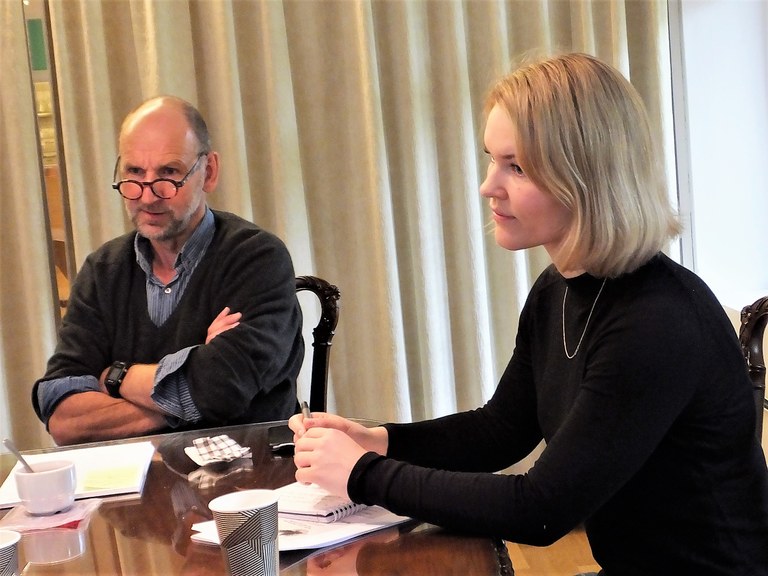 The taxi provider Uber has attracted the most attention, after losing several court cases including in the British employment tribunal. It classified the company as an employer and not just a provider of a technological solution linking customers with drivers, as Uber itself claims.
"The determining factor is to what degree a platform company decides the conditions for the worker," says Kristin Jesnes.
The employment tribunal judges held nothing back when describing Uber:
"The notion that Uber in London is a mosaic of 30,000 small businesses linked by a common 'platform' is to our minds faintly ridiculous," the judges wrote. They pointed out that the drivers had no opportunity to negotiate with their customers, but were forced to carry out their driving according to Uber's terms and conditions.
Nice to share
"Most people probably consider the sharing aspects as something positive, that idle resources can be used. But our report puts heavy emphasis on what happens to working life," says Jon Erik Dølvik."
"This is not so much about sharing as about how working conditions are being shaped by the platforms. This makes things more complicated. Being able to divide a job up into small pieces in the blink of an eye, while the company is not answering to any of the institutions which work to safeguard employees' rights, is something completely new," he says.
Dølvik and Jesnes believe it might be an advantage to keep definitions a bit loose, since developments move so fast.
"Airbnb, which first only dealt with flats, has expanded their business to offer courses where you can learn how to sail or how to cook. This is when labour also becomes an element," says Kristin Jesnes.
In the report 'Nordic labour markets and the sharing economy' the two researchers point out that triangular relationships are nothing new in the labour market, and that they can be found for instance in the temporary agency sector.
What is new, however, is that it is not clear who should be considered to be the employer. In the temporary agency sector it is common that those performing the services are employed by Adecco, Manpower and so on. Within the sharing economy, both the platform company and the customer could be considered to be the employer. Since the facilitating service can be scaled up without any major costs, the platform companies try to get as many customers as possible and as many freelancers willing to perform services as possible.
So far there have been no Nordic court cases where the question of employer status has been centre stage. But this is crucial if taxes are to be paid and for people to collect credits towards their pension. It also has to do with a level playing field for competing companies.
Jon Erik Dølvik and Kristin Jesnes point out that it is not clear whether the sharing economy is creating any new jobs, or whether it mainly is redistributing labour. But the demand for certain services probably is influenced by the fact that the platforms make the services more accessible and transactions easier.
"Still, at the end of the day wage costs represent the most important factor for what the services cost. If we presume the tax issue will be solved and that wages in this sector will be set without regulations, the size of the market will be determined by whether the consumers' demand meets with the supply of workers willing to do these kinds of jobs," the two researchers point out.
"But the high Nordic wage level and low unemployment figures limits the potential size of the sharing economy," say Jon Erik Dølvik.