Fresh global statistics from the ILO shows both workplace accidents and work-related disease with fatal consequences increased during the 2010s. This could explain why Finland's September initiative to make good on all lofty declarations on improved working environments and health got such an enthusiastic welcome around the world.
It was pushing 30 degrees in Singapore during the four September days of the World Congress on Safety & Health at Work 2017. There seemed to be a long mental distance between the hyper-modern glass conference centre Sands Expo to underpaid workers doing overtime, fatal accidents and workplace injuries.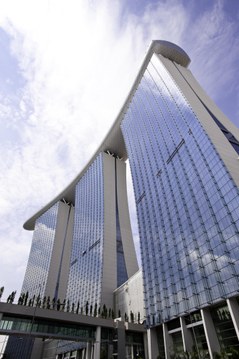 Or in the case of migrant workers: The threat of being deported if they demand fair pay and tolerable working conditions. These underpaid, suppressed workers are found around the world, but also in Singapore. The venue for the ICOH congress was not a coincidence – the country has been working hard to build on strategies aimed at solving workplace issues. Just like in Finland.
The Finnish Ministry of Social Affairs and Health has for many years helped calculate global statistics on workplace accidents and work-related diseases for the International Labour Organisation. Fresh figures show the deaths of 2.8 million people per year can be linked to workplace accidents or work-related diseases.
Finnish initiative
During the 2000s Finland has also been working hard to introduce preventative measures in the fights against workplace risks. At the world congress in Singapore, Finland's Minister of Social Affairs and Health presented an initiative for a global path towards a better working environment.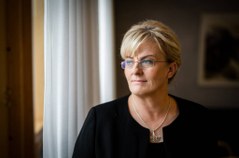 "Both in the speeches I gave and in bilateral talks during the congress, I highlighted the Finnish initiative of putting words into action when it comes to employment protection. I believe it was very important that the initiative expressly came from a government minister," says Pirkko Mattila, Finland's Minister of Social Affairs and Health.
There was preliminary support from several key players, including the ILO, the World Health Organisation, the EU and the European social partners.
How do you take that big step from words into action?
"Of course, this will not be a simple task. The real tools needed to achieve change exist in the legislation of individual countries. During international meetings you tend to commit to the changes, and we also have the ILO which can apply pressure. It is up to national lawmakers to impose sanctions in order to give more substance to employment protection," says Mattila.
Sanctions or cooperation?
Pirkko Mattila is asked how employers, especially multinational companies, should be encouraged and pushed to guarantee liveable working conditions for employees.
"In the Nordic countries things are mostly good, and we have a dialogue between employees and employers. There is also the principle of working towards a zero tolerance of workplace deaths. But there are of course big differences in how business operate around the world. For many, safe and tolerable working conditions are also part of preserving their reputation as a business," says Mattila.
Mika Poikolainen is a Finnish trade union representative who participated in the Singapore working environment congress. He is a working environment expert with the Finnish Industrial Union.
"Looking at the companies which are breaking the law in both Finland and globally, I believe we need considerably stricter punishments. There is a need for harder sanctions and stricter government control. I believe there is a need to boycott companies and states that stomp on workers' rights. We must not accept companies that profit from blood money," says Mika Poikolainen.
He underlines how important it is to remember how dangerous substances can lead to deaths long after they have been banned.
"During the conference, one of the things trade union representatives talked about was how the unions have been pushing and succeeded in banning asbestos in many countries. Yet in our country people are still dying because they worked on buildings which contained asbestos. Asbestos is still being used in many countries and people in many occupations are exposed to it. A lot of work and global cooperation is needed to ban asbestos globally," says Poikolainen.
During the interview, Mika Poikolainen several times points to preventative work – being one step ahead – as being the key to progress.
One of the major risk factors when it comes to workplace safety is when people work too long hours. Tired workers are more at risk of injuring themselves or colleagues.
Protect the workers!
"Sometimes it is easy to forget why we have working hours legislation. It is there to protect the workers! Employers often say there is a need for flexibility and open borders. But people working too much really represent a risk, we need limits on overtime," says Poikolainen.
Speaking of overtime, Singapore is again a good example. According to the Singapore-based charity Transient Workers Count Too, nearly 70 percent of foreign construction workers work so much overtime that they are in breach of legislation limiting overtime to no more than 72 hours a month. One in three construction workers work more than 12 hours straight in a 24-hour period.
The work going forward
Wiking Husberg, Ministerial Adviser at the Finnish Ministry of Social Affairs and Health, has been working with these issues for a long time. He too is very much aware of the fact that spreading good practice globally will not be an easy task. He knows that improving working environments is a complex issue. It covers reducing the risk for accidents and illnesses, dangerous exposure, improved ergonomics and psycho-social issues as well as promoting humane contracts and types of work.   
"One very important point is that if businesses and working environment specialists base their work on the so-called vision zero (no injuries, no accidents, no work-related diseases), it has an effect on all the different areas. Fortunately this vision zero has broken through on a high level, including among G7 countries, within the ILO and on company levels. I could mention Finland as an example: We have a vision zero forum with more than 400 participating businesses," says Wiking Husberg.
This autumn work is underway to gather as many countries, associations and partners as possible to come together in a kind of coalition for a better working environment and for better working health.
"Those who join sign up to work to help each other and begin adopting all the fine principles in the many declarations in real life. We are now working globally to increase the number of partners who are willing and interested in taking part and contribute to this work. This kind of major coalition does not get off the ground during a four day long congress. A small working group together with the ILO is preparing a global meeting where interested countries and organisations can confirm their commitment and lay out which resources they can offer," says Husberg.