The sharing economy represents a challenge to the labour market as we know it. In the face of this development, the Swedish trade union Unionen has just entered an agreement with German IG Metall. The aim is to find tools for how to organise the growing part of the labour force which works through online platforms.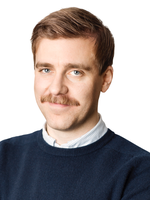 "Interest in the sharing economy, or the online platform economy as I call it, has exploded since last summer. The development is sometimes described as being unstoppable, which sounds gloomy. But I don't think we should be gloomy. There is after all a growing consensus among even the major players, like the IMF and the OECD, that we cannot continue to have a labour market with stagnating wage increases for the majority of workers. We also see signs that both Airbnb and Uber are opening up to signing agreements with trade unions," says Fredrik Söderqvist, an economist with the Unionen trade union, Sweden's largest white collar trade union on the private labour market.
Fredrik Söderqvist is also an expert on the government's Digitalisation Commission. Its mandate has been renewed until 31 December this year. He is closely watching the rapid development. Only five years ago, few predicted that the distribution of services though digital platforms would be as successful as Airbnb. The technological development and the use of new technology has suddenly opened up for new ways of organising work. Fredrik Söderqvist compares today's development with what happened when the steam engine and later electricity was invented.
"In both cases it took a couple of decades before the inventions had any influence on the way labour was organised. Today's way of organising work through online platforms is a parallel to that, in that it takes time before a technological invention changes the labour market to a great extent," he says. 
Two trades challenged so far
The digital platforms have indeed been around for a long time in a range of trades, but only in later years have they begun to be used to create work on a greater scale, like Airbnb and Uber.
"It's really a pretty simple idea, a system using a rating system to create trust between strangers. The platforms also make it possible to organise work in a completely decentralised way. You no longer need a physical workplace in order to lead and divide up the work, which in a short time has upended both the hotel and taxi trades. The question is which trade is next," says Fredrik Söderqvist.
The rapid development of Uber and Airbnb has made representatives for both trade unions and states furrow their brows trying to find strategies for how to handle it. Many truths and established labour market terms have been turned upside down. Who is the employee and who is the employer? Who pays taxes? And how do you safeguard the rights of those who drive an Uber taxi or hire out their flat through Airbnb? Not to mention the issue of consumer protection.
Easier to adapt with high trade union membership
Fredrik Söderqvist looks at the sharing economy in relation to the wider social debate, where international trade union membership numbers have been halved since the 1970s, where developed nations have experienced a slowdown of production and where pay gaps have been growing alarmingly. New jobs are mainly created in high- skilled sectors and in simpler, low-skilled jobs. Jobs in-between are disappearing, and digital technology heralds further cuts.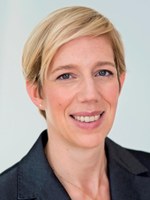 One clear example of this development is to be found in the publication 'Digieconomic and work in the future' by Anna Breman, a senior macro analyst at Swedbank. The publication forms part of 'The Future of Work', one in three progress reports in the government's 'Mission: the Future' project, where former Minister of the Future Kristina Persson gathered a range of experts and asked them to look into the future. Anna Breman was one of them, and she uses an example in her report to illustrate the size of the changes brought on by the digitalised economy.       
In 2014 the computer game Minecraft was bought by Microsoft from the Mojang company, the game's developers. It was sold for 2.5 billion dollars, compared to the 1.3 billion dollar price tag for Volvo when the car company was sold to Chinese Geely a few years ago. At the time, Volvo had 21,000 employees. Mojang had 39. Anna Breman describes Mojang, alongside Spotify, Klarna and King, as examples of successful companies characterised by being digital, global and urban.
"These companies' large successes and few employees has created a debate about jobs in the future labour market. A majority of studies also show that some 50 percent of jobs could disappear in the next 20 years as a result of automation, digitalisation and the introduction of robots. Will the technological development get rid of jobs faster than we can create new ones?" writes Anna Breman.
At the same time Fredrik Söderqvist highlights that societies time and again have managed to adapt to major changes, even though they create great unrest for a while with people pining for strong leaders with simple solutions.
"Societies with a high level of trade union membership have been better prepared to handle the negative aspects of globalisation and structural change. Structural changes exist and have existed everywhere, but are easier to meet if society's institutions are prepared for how to handle these challenges. And strong trade unions guarantee this," he says.
Signs of regulations
Fredrik Söderqvist believes there are several signs the sharing economy will become regulated after all. The key to progress for the platforms is an increased standardisation of supply and contracts, which creates an uneven partnership to the detriment of those providing the service, believes Fredrik Söderqvist and many researchers with him. There is an imbalance in negotiation power, a 'take it or leave it' for the provider. If the platforms also become strong monopolies in their market, this tendency will be amplified.
"Those who work together will have things to say, but how do you carry your message to a platform? Well, you join a union. Gaining a common voice is the easiest way to stand up to criticism," says Fredrik Söderqvist. 
New York Uber drivers took strike action in protest over lower rates, which has led to Uber entering into an agreement with an American guild which organises drivers. Airbnb has also agreed to some regulations. The company has negotiated with an American trade union which organises workers in the service industry, and has signed an agreement for cleaners who clean out flats between visits. 
And regulations are important, a fact which benefits countries with a high level of trade union membership, believes Fredrik Söderqvist. That is why it is important that trade unions figure out how to attract more members.
"You need to take stock, figure out how to navigate in new times and how to sign up more people. We need to get better at exploring the opportunities presented to us through technology when we organise our members," he says.
Unions must moderniseFredrik Söderqvist sees great challenges ahead. Several countries, including Estonia and Norway, are developing ways of including direct taxation in the online platforms' services to secure tax revenues. On a state level, for instance in Sweden, people are looking at how security systems can become more flexible and build on a variation or combination of types of employment and enterprises. 
Trying to stop the development or in other ways to oppose it is no solution, believes Fredrik Söderqvist.
"This is a technology-driven development which is impossible to stop or to be opposed to. What we do need to do is modernise the union's role. There is no time to waist, we must take this development face on, which means working to introduce regulation and making sure conditions are fair."