More and more people are exposed to nano particles at work, but few know which types of particles are present or how to handle them. The Nordic Labour Journal visited a Finnish company where safety is everything.
Around 800 Finnish companies are handling nano materials on a daily basis. That means some 22,000 people are in some way in contact with the particles and a few thousand are directly exposed to nano materials. These are tiny particles, for instance metal, which might have completely different properties to the material in its larger form. 
Far from everyone knows about the risks, but Beneq with its 130 employees in Espoo is on the forefront when it comes to nano safety in the workplace. The company manufactures displays for extreme conditions, and sells equipment and services for surface treatments, so-called thin film coatings. The company uses a surface treatment method originally developed and patented in Finland, Atomic Layer Deposition, ALD. It involves applying a thin layer of atoms to a surface to create certain properties like protection against corrosion.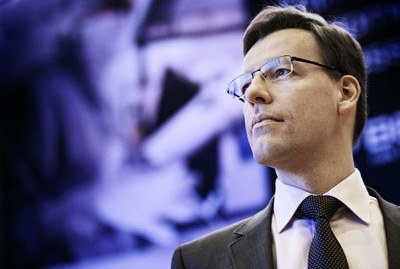 "We no longer have production where nano particles represent a real problem. We have abandoned processes in which particles were released," says marketing director Joe Pimenoff. Protective clothing is now used instead to prevent those who work in the clean rooms from contaminating the products. 
The work processes have been planned so that only a few specially trained people need to use protective clothing and masks, and the group rotates between different work stations in the clean rooms.
"One tiny particle in the wrong place means a product must be discarded." 
The right attitude
Pimenoff, who regularly gives lectures on nano safety, says it is all about having the right attitude, knowing the risks and having the right information. Those who work in the clean rooms have had special training. New employees learn by peer-to-peer training. Customers have machines installed by Beneq's own experts, who get them up and running.
Beneq was founded in 2005 when Finland was experiencing a bit of a nano technology boom. The Tekes innovation fund had started a national development programme and capital investors smelled big returns.
"We were riding the nano boom for perhaps five years, but now the nano applications have proper names and they have matured into real products."
The displays are mainly used for military applications which need to withstand big shifts in temperature, like in fighter jets, and in the oil and gas industry. An LCD display without a heater grows sluggish at zero degrees, stops working at minus 20 and breaks at minus 40. But Beneq's displays can still be used at minus 60 degrees.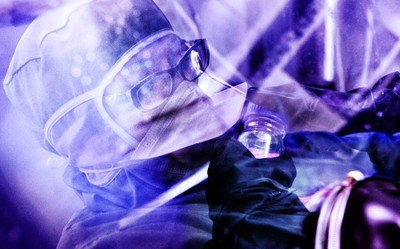 Asta Ollila is equipped to work with surface treatment in the clean room
Beneq must make sure that products are treated correctly all the way to the end customer, for instance self-cleaning glass which is cut to measure to fit in buildings. Self-cleaning glass, which can be manufactured with machines delivered by Beneq, have a titan-dioxide surface which breaks down organic material; anything from soot to bird droppings.
Better knowledge 
Professor Kai Savolainen at the Finnish Institute for Occupational Health in Helsinki agrees that companies should know more about what materials they are handling.
"The other day I took my car to the carwash and they offered nano treatment for the windscreen. I asked what that was, and the owner or the shift leader said it was a wax with titan-dioxide which prevents dirt from sticking. The workers had no idea about what nano materials were," he says.
There are around 300,000 different types of nano particles. Between 50 and 100 are in commercial use. Their properties can be very different from those of larger particles of the same material. People are particularly exposed to some 15 kinds of nano particles, and authorities are therefore keeping an eye on them. One is carbon black, a coal powder mixed into car tyres to make them last longer and which makes them less vulnerable to ultraviolet light. Carbon black gets into the air when tyres wear down. Quartz is mixed into concrete to strengthen constructions. 
Titan-oxide is used to make coatings which reject dirt, and is used for instance in paint. But it is also found in some sunscreens and cosmetics. Carbon nanotubes can be found in many variations and are used in clothing to kill bacteria, or added to petrol to protect engines. 
Kai Savolainen says the most important thing is that employers understand what kind of material they are working with, which can be a challenge for smaller companies with limited resources. The definition of nano materials is also not entirely clear, and there are combinations of materials which make it even harder to determine.
The risks associated with nano particles have emerged only over the past decade. The EU's Regulation on Registration, Evaluation, Authorisation and Restriction of Chemicals, REACH, was ready in 2006. It does not mention nano particles at all even though they are classified as chemicals.
Many now warn against the risks of unrestrained technological progress while research on the effects on our health is lagging ten years behind. The insurance company IF has for instance put nano particles on its top-three list over the most dangerous risk areas of the future.
Not comparable to asbestos
Nano particles are often compared to asbestos fibres. Asbestos, a silicate mineral, came into use in the late 1800s as a good insulation material, and was commonly used as late as in the 1970s. The material is still legal to use in the USA, despite the fact that the link between asbestos fibres and lung cancer has been undisputed for nearly a hundred years and millions of people have died from asbestos-related illness. In the UK asbestos still kills more people than road traffic. 
Kai Savolainen still says the comparison with asbestos is not quite right. Asbestos is made up of long, narrow fibres, while there is no singular group of particles when it comes to nano materials. The length varies and most are shaped like small spheres. 
"Around 100 types of carbon nanotubes have been manufactured in labs, out of which around 10 have been looked at and one of them could possibly cause cancer. That material has been taken off the market."
Most nano materials have not been tested and new products enter the market all the time. Nano materials are also used in such small quantities that they don't break the one tonne barrier which triggers registration with ECHA. The problem is that research on nano material and health is very complicated and expensive. One study of one single substance costs several millions of euro.
"Different types of nano material can trigger different kinds of health issues. Some can be damaging, while others can be beneficial to health."
Savolainen's advice to companies which suspect they do not know what kind of nano materials they are handling is to ask the authorities. Meanwhile they should reduce their staff's exposure to nano materials as much as possible.
Workplace measurements done by the Finnish Institute for Occupational Health show the exposure to nano particles is relatively low and concerns only a few people. There could still be unrecorded data among smaller companies which have little or no resources to make measurements, as the instrument needed costs 200,000 euro — although smaller and cheaper instruments are beginning to reach the market.
NIVA gives training
The Nordic Institute for Advanced Training in Occupational Health (NIVA) started early with nano safety training and organised the first course as early as 2008. In the autumn of 2010 NIVA, which is financed by the Nordic Council of Ministers, organised a 'Nordic Tour' of one day seminars exploring health issues and risks associated with nano particles, covering all of the Nordic countries. The latest event was held in Copenhagen on 10 - 12 November this year, with around 20 experts and doctoral students attending.