Robots and increased automation can save many jobs from disappearing. At the same time many low paid jobs disappear when machines take over certain tasks. The NLJ looks at what the new technological revolution means.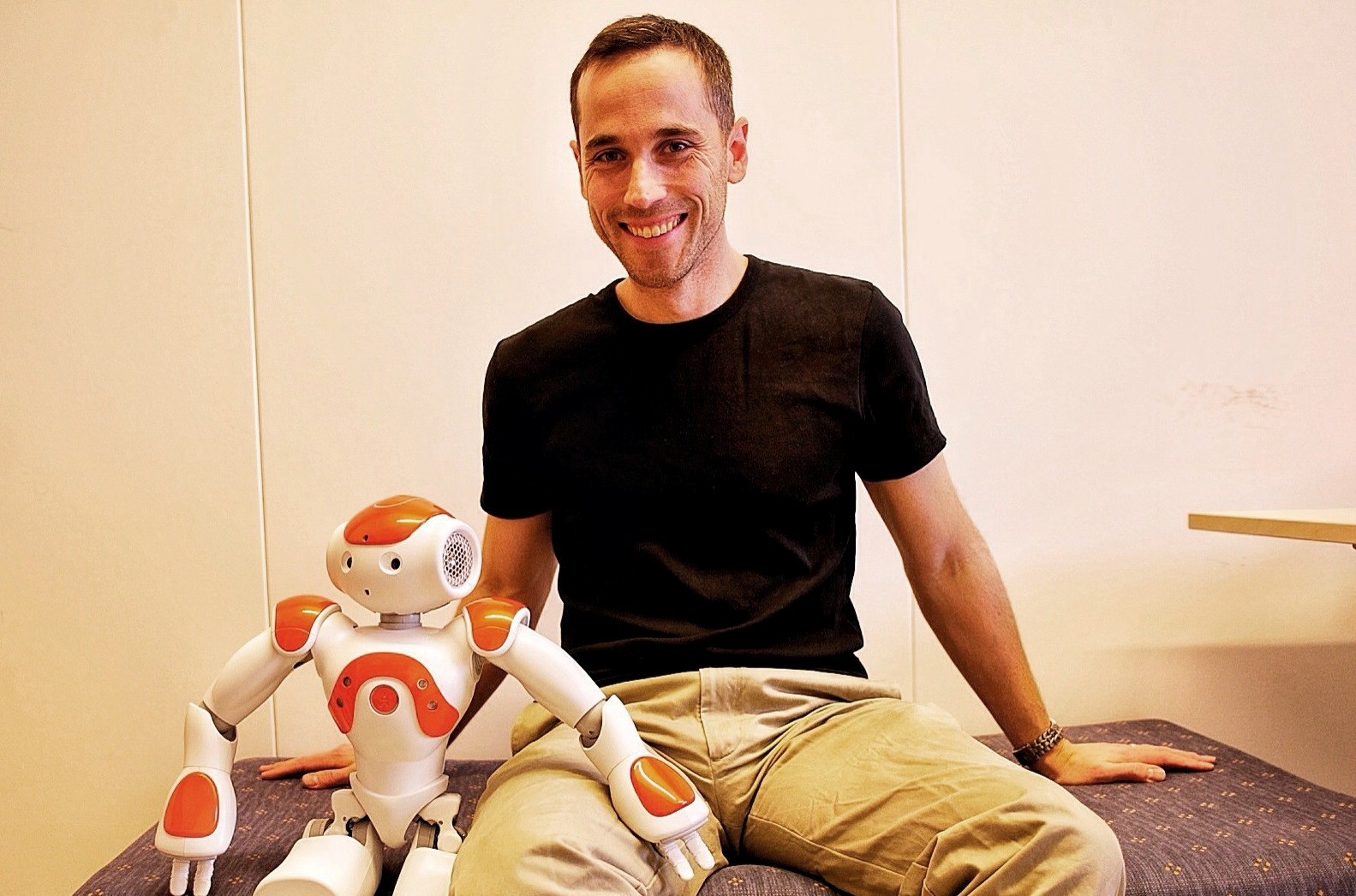 Are robots man's best friend? The NAO robot sitting next to KTH researcher Petter Ögren is struggling to communicate with his own species. Photo: Martin Malmsten 
In the coming years the combination of artificial intelligence and electro mechanics will change working life at least as radically as the industrial revolution did. Researchers are busy figuring out how robots should look and best be able to work side by side with humans. They can for instance be combined with new services based on self-service, voice and gesture control, always connected machines and gadgets or used in the manufacturing of products by 3D printers.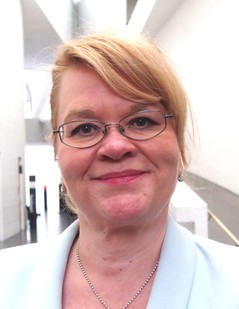 Automation and robots will probably also open up working life, allowing humans to work with more creative and interesting challenges. Getting rid of dangerous and monotonous tasks will also make jobs more secure and less physically demanding.
The division of labour is clear:
"Robots perform physical jobs, people create value," says Cristina Andersson, 'head coach' for Robotics Finland, which each autumn hosts the European Robotics Week. She is one of Finland's most vocal people in the debate on robots and the working life of the future.
This also creates new business opportunities and re-industrialisation. Using robots might be the only profitable way of keeping industries running in the Nordic region. 
"More and more people say robot technology is the only way to survive in the western world, because the alternative is to move to low-cost countries," says Ingemar Reyier, project director at Robotdalen (Robot Valley) in Västerås, Sweden. The project aims to make possible commercial progress within robotics and automation.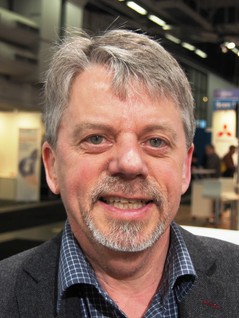 "The trade unions support this fully, because the alternative would be to lower wages in order to keep all the jobs open."
We meet at the Manufacturing and Automation Expo (M.A.X.) at the Stockholmsmässan exhibition centre in Älvsjö, the largest automation trade show in the Nordic region. Here you can watch robots that cut, weld and move stuff around. The car industry started using production robotics on a large scale already in the 1970s. The IRB 6 model from ASEA (now ABB) was the world's first micro computer-controlled and fully electric robot when it was launched in 1974. The robot was painted orange as a warning to people nearby and was put in an iron cage. The trade fair showcases the latest model - ABB's seventh generation robot, now painted graphite white to show that robots no longer should be considered dangerous, but trendy.
A long way to go
Stefan Drakensjö, sales manager at ABB Robotics, says Swedish manufacturing industry still has "a long way to go" when it comes to automation. There is a lot of potential within the health sector for allowing robots to handle heavy work, like moving beds.
"This frees up time for staff to do other things."
Trendy, that's what robots are. They are getting smaller all the time, cheaper and also easier to install and program, which means production cycles can be shortened and become more profitable. Danish Universal Robots' latest product - light and flexible robotic arms - weighs only 10 kilos. American Baxter is another example of new, people friendly and mobile robots which allow you to program them without having to be an IT specialist: grab hold of Baxter's arm and show it what needs doing, and it immediately learns how to move a part of a machine or a parcel. ABB too have simplified programming by introducing the Robot Studio software which resembles a gaming studio with icons instead of computer code.   
Ingemar Reyier believes the increased use of robots does not have to mean a lot of retraining. All that is needed is for people who will be working with robots to be "young at heart". There is, however, a great need for many more engineers to create robotic systems. It is also not certain that the way people work right now is the most efficient.
"We shouldn't automatise the bad things."
New jobs at car plant thanks to robots
One concrete example of the importance of automation is the Valmet Automotives car plant in Finnish Uusikaupunki. 200 new ABB robots work there side-by-side with human car workers, building a special Finnish version of Mercedes-Benz' popular model A together. The plant is 90 percent automated, and robots do all the welding for instance. The plant had been mothballed until last autumn after car manufacturer Fisker stopped production, but will soon employ 1,000 people. Some 300 people are being recruited ahead of the transition this spring. The Finnish Public Employment Service has been offering jobs to Swedish car workers from Trollhättan, home of Saab.
Automation has not created new jobs per se, but saved the factory from going under.
"They would never have got the Daimler order without the robots. We have to get the message through that robotisation means more work, increased sales and overall more economic activity," says Cristina Andersson at Robotics Finland. She has co-authored the book 'Boho Business' which explores how men and machines will work together in the future. People must become more creative and flexible, "bohemian", because machines will - technically speaking - be more intelligent, she and Jari Kaivo-Oja write.
Cristina Andersson says robotisation can be compared to a tsunami rolling across the world. She points out that several countries have established national robot strategies, and in South Korea the debate already began eight years ago. USA, France, Germany and the Netherlands already have strategies in place, but not her home country Finland.
Robotdalen
From Finland back to the Manufacturing and Automation Expo at Stockholmsmässan. Thanks to ABB, Sweden is the top Nordic country when it comes to robotics. Ingemar Reyier is a kinetics expert at ABB and has spent the past ten years on loan to Robotdalen where the state matches each krona invested by business. The idea is to create and maintain an entire ecosystem for robotics which will benefit small and medium-sized companies within industry, service and the health sector. Robotdalen helps them through decision-making processes aimed at increased automation. They consider profitability, simulate production processes and develop frameworks for how robotics should be integrated into business ideas. 
In recent years Robotdalen has helped make more than two dozen business ideas reality.
Technological progress means it is possible to break down more working tasks into their individual parts, which can then be automated. Robots don't complain. They work 24/7 but when it comes to sensitivity and flexibility they still have a long way to go before they reach human levels. Robots are bound to free people from mundane routine tasks, allowing them to work more creatively, but the question is how many jobs will disappear in the process. There is a risk that people with low education will miss out when routine jobs are automated. Many tasks within retail can be automated, for instance, both logistics and sales. Kivi Systems, owned by online retailer Amazon, already runs fully automated warehouses where orders are sent to robots, which then pick the items and take them to the sales desk where there is no need for salespeople. Amazon is even looking into the possibility of sending the goods home to the customer using drones.
At the same time the term routine work is being widened as machines can now handle enormous amounts of data in no time whatsoever. This means there is soon no need for highly educated people whose job it is to gather and analyse numbers or text, like bookkeepers, accountants or solicitors. 
Journalists too need to start thinking about how they provide added value: machines already compile sports and finance news and will take over more and more of routine reporting.
There will still be jobs that cannot be automated, for instance in emotional occupations like therapy, relaxation and spare time activities, culture or sport and exercise.
Not yet at our door
Machines are getting smarter, but not all researchers believe the revolution has already come knocking. We visit Stockholm's Royal Institute of Technology KTH, a leader in Nordic robotics research. There have been several major breakthroughs on artificial intelligence in recent decades, says KTH researcher Petter Ögren. 
"But there has been no wave of other solutions, and I would dare to suggest that it's a bit symptomatic for artificial intelligence that the general human intelligence you might be looking for is still a long way away. What you can do is solve certain problems remarkably well," says Petter Ögren.
In the 1990s the Deep Blue computer demonstrated how a computer could beat the world chess champion. A few years ago we got cars that can drive themselves, and since 2007 they can also navigate through city traffic. In 2011 IBM's super computer Watson managed to answer correctly all the questions on Jeopardy, despite the fact some of the questioning was unclear. Watson had memorised 200 million Wikipedia pages.
Difficult interaction
Yet there is a long step from this to robots that can both make use of data and perform physical work. Petter Ögren shows an experiment in which two French NAO robots try to communicate with each other. One points to an object which the other should be picking up, but it doesn't work out well. 
"Our PhD students aren't particularly happy with NAO," he says.
The NAO robots have been equipped with Microsoft's game controls for Xbox, Kinect, which came to market in 2010 and quickly became an important part of the lab's equipment, as this gave researchers access to cheap and solid 3D software with camera and distance sensors they could use to control robots via motion and voice controls. 
"Interaction with objects is still tricky, and to grip and manipulate things is difficult. The robot butler who can clean and cook is still a pretty distant prospect, even though there are smaller niche products like robot lawnmowers and vacuum cleaners."
KTH hopes to soon be able to demonstrate two robots that can make pancakes together.
The French humanoid NAO is one example of how the cost of making robots can come down. Recently the price of a NAO was halved - down to some 5,600 euro.
What about taxes?
The Nordic welfare societies need robots to keep up with competition and to deal with demographic challenges within the health sector. Ageing populations are putting strains on personnel resources. People working with care for the elderly could use machines to perform routine and physically challenging tasks. But from the perspective of the welfare state, robotisation is not a purely positive trend. If robots replace people with higher unemployment as a result, tax revenues will fall and social expenses will rise. The notion that innovation leads to higher living standards is not a given, and there will be a need for social reforms.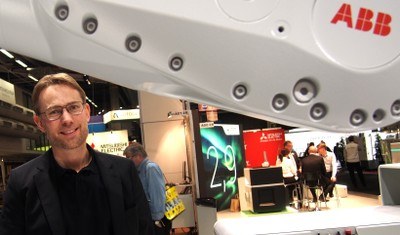 "But if we don't do this, what happens then?" asks Stefan Drakensjö at Stockholmsmässan. 
He believes this is the only way for the industry to continue to be competitive.