Alexa Bostwick (19) is preparing to study to become a nurse by working in a care home. He zero hours contract means she must be available to work at short notice, while her employer is not obliged to offer her a set number of hours.
"The manager calls me on a weekly basis and asks me when I'm free. So if I say I'm free all week sometimes she'll say 'well I've only got a few hours on Saturday available' and then that would be it," she says. 
"Obviously the weeks when I'm working 9 to 5 every week it is worth while. But I can never be certain. Sometimes I only work 16 hours in a full month. That is not enough for me to get by, really," says Alexa.
Geoff Haughton (21, not his real name) agrees with Alexa that zero hour contracts aren't there to first and foremost help youths into the labour market. He has finished his degree in politics from the University of Bristol. Alongside his studies he also worked on a zero hour contract at a call centre.
"For me it worked out pretty well, I could work when it suited me. But mostly I think zero hour contracts are a convenient way for companies to have a convenient pool of labour available at their disposal," Tom says.
Figures for how many Brits are working zero hour contracts vary. Official statistics put the figure at at least 250,000, while trade unions think nearly 5.5 million workers are on zero hour contracts.
Many of them are students like Geoff and Alexa who want to earn some extra money, but there is also an increasing number of young graduates who struggle to find permanent jobs. Youth unemployment for 16 to 24 year olds stands at 21 percent, and it has been risen steadily since the start of the economic crisis in 2008. 
"Necessary tool" 
The Institute of Directors (IoD), a business leader interest organisation, defends the use of zero hour contract, arguing they offer employers the chance to offer jobs they otherwise would not be able to offer in a stressed market.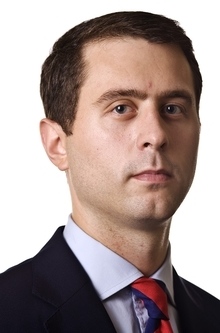 "It means a job can be created for a period of time when work is available and thereby very easily be reduced down to a zero if no work is available – without necessarily having to recruit and dismiss people, says the IoD's Alexander Ehmann. 
"If ultimately zero hour contracts didn't exists, then employers would be faced with a much more stark choice between no job creation and a job that had a lot more certainty in fixed terms associated with it. Which means there would have been fewer jobs during these difficult economic periods," argues Ehmann.
The UK has been at the forefront in Europe with creating a flexible labour market. Margaret Thatcher introduced much of the labour market legislation which exists today during her time as Prime Minister between 1979 og 1990. Many think this flexibility is what has attracted major foreign investments and multinational companies to the country.
Skills suffer
Zero hour contracts represent the ultimate result of employers' need for full flexibility in a labour market which is constantly changing. But British trade unions say this is often at the expense of job safety and continuity for workers, and especially those who are new in the labour market.
British youths who must go from job to job on zero hour contracts are struggling to gain the skills and experience needed to find a permanent job in the sector they trained to work it, the unions argue.
But the alternative is worse, says Alexander Ehmann from the Institute of Directors: 
"The worst thing for young people is not to have any work at all. If an employee is out of work for an enforced period of time because they cannot find employment, their skills will very quickly degrade and their ability to get back into the marketplace even when conditions improve will be markedly reduced.
"Even though zero hour contracts might not be an individual's first preference, they do keep people in the workplace and they do keep people's skills relevant," thinks Ehmann.
Used as punishment
But uncertain working hours and income are not the only arguments against zero hour contracts.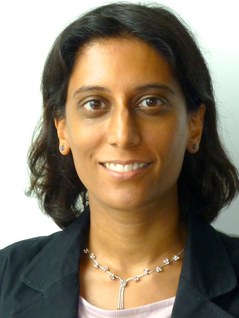 "We see cases where hours are being used as a reward or as a punishment," says Vidhya Alakeson from the think-tank The Resolution Foundation. In her report 'A Matter of Time: The rise of zero-hour contracts' she writes that the advantages employers get from zero hour contracts come at a too high cost for employees.
"Many of these workers are low paid and have limited power in the workplace. It means that they often feel that if they turn down hours they won't be offered hours in the future. And even if they have more hours than they need they feel obliged to keep accepting hours," says Alakeson.
"There's also issues of people being zeroed down - having hours completely removed rather than being paid redundancy. This is using zero-hour contracts to get around employment rights."
Jane Thompson from the trade union University and College Union has written a report on the use of zero hour contracts in higher education. She too thinks there are indications that employers within the education sector are consciously circumnavigating labour market legislation in this way:
"We had legislation that came in to protect part time workers and agency workers, all of which made those staff more expensive. At the same time the use of zero hours contracts increased, and I think some institutions might have moved to zero hour contracts to get around the new legislation," says Thomson.