It is difficult to find political measures which actually do get more young people into work. Sweden's dramatical reduction in employer contributions for youths in 2007 and 2009 has led to few new jobs.
"Reducing the employer contribution is an expensive way of improving the chances for young people to find jobs," says Per Skedinger at the Swedish Research Institute of Industrial Economics.
A range of Nordic researchers presented the results of their research projects on youth unemployment at the 15-16 May Nordic conference on youth unemployment in Stockholm. The host was the Nordic Economic Policy Review, NEPR, which will also be the publication carrying the research articles.   
The negative effects of youth unemployment are well known. Several British studies show that youth who become unemployed face a weaker wage development for the rest of their working lives compared to youths who have never been unemployed.
Norwegian youths in danger too
Øivind A Nielsen and Kathrine Holm Reiso at the Norwegian School of Economics have also looked into the increasing risk of becoming unemployed later in life if you have been unemployed earlier. 
They looked at all Norwegian youths aged 15-24 and concluded the men faced a 30 percentage point higher risk of becoming unemployed again one year after initial unemployment, compared with those who never were unemployed in the first place. The risk then falls to five percentage points after five years since the initial unemployment. For women the graph looked the same, although the numbers were somewhat lower.
Yet while researchers agree on the dangers youth unemployment present, there is no clear advice on which measures will help fight it. It sometimes comes down to factors beyond political control, like the youths' parents and social contacts.
Employers aren't first and foremost looking for subsidies when they decide whether or not to hire a young person. Informal information is as important. When an employer is considering whether to hire a youth who has not had a steady job before, the informal contacts are more important than later in life, when work experience and references from previous workplaces provides better background information.
Important networks 
Lena Hensvik and Oskar Nordström Skans at Sweden's Institute for Evaluation of Labour Market and Education Policy, IFAU, have gone through literature detailing the importance of networks when it comes to young people's chance of getting their first job. They have also done a registry study of youths who have attended vocational training as part of their higher secondary education. Half of Swedish youths take this kind of training, which differs from purely academic education by tailoring the course to fit specific occupations. Compared to Denmark, apprenticeships aren't particularly common, but five weeks a year are put aside to attend workplace training. 
Earlier research shows a third of young people found their first job because of their social network, one third through applying for jobs and one third through formal channels like job centres.
An earlier study  by Oskar Nordström Skans has shown that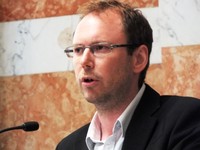 parents' influence is important and that girls often follow their mothers' choice of work and the boys do like their fathers.
Eight percent of boys follow in their fathers' footsteps, and 5.5 percent of girls choose their mothers' line of work.
Summer jobs important
A new study looking at 39,000 19 year olds who had finished higher secondary vocational education shows that summer and part time jobs - and the social contacts resulting from these - improve the youths' chances of finding a permanent job five months after graduating. 
31 percent of those who did not have a summer or part time job found a permanent job, rising to 38 percent for those who did have experience of working. 
So how can this information be used to help creating policies for reduced youth unemployment? Politicians have no influence over who the youths' parents are, but helping them find summer and part time jobs is important. People have a 35 percent better chance of getting a job in a workplace where they have previously held a summer job.
Fear of mis-hiring
According to Lena Hensvik and Oskar Nordström the fear of mis-hiring could explain why employers don't make full use of the subsidies which are available in Sweden for hiring young people.
Per Skedinger at the Research Institute of Industrial Economics has looked at the effects of tax rebates linked to hiring youths. His conclusion is that this is an expensive way of reducing youth unemployment.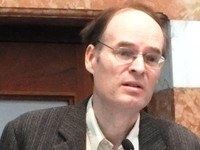 The Swedish government introduced cuts in employer contributions for hiring people aged 19-25 in 2007 and 2009. The first time it was cut by 11.1 percentage points from 32.42 percent to 21.32 percent, beginning 1 July 2007. From January 2009 a further cut brought it down to 15.52 percent. 
Previous studies show there is a considerable risk that subsidies will cause wages to increase in the long run and that the effect on employment is lost as a result. The employer could also write off the reduced employer contribution as a bonus by not hiring more young people. 
Per Skedinger has studied the retail sector, an important employer of young people. His conclusion is that few new jobs have been created there as a result of lower employer contributions.
Intensive measures lead to more sick leave
Jonas Maibom Pedersen, Michael Rosholm and Michael Svarer from Aarhus University have been looking at whether labour market measures can reduce youth unemployment from a Danish perspective. They conclude that the more aggressive labour market measures introduced in the wake of the 2008 finance crisis might have resulted in fewer young people in work - but that this has been a desired result because it means people took further education instead. 
Denmark's labour market policies are often presented as 'flexicurity', which means it is easier for employers to fire workers while unemployment benefits remain high and many labour market measures are in place to help people find new jobs. 
The three Danish researchers studied a group of people who had been offered intensified labour market measures like more meetings with job centre staff and more activation. The dilemma, however, turned out to be that the positive effect of young people studying for longer was equalled out by the negative effect from the intensified measures, which led to more unemployed youths claiming sickness benefit "perhaps in an attempt to get away from the intensified treatment, or as a result of increased pressure, which can lead to an even longer path back to employment."