Jasmina Smajić Šupuk from Slovenia was unemployed for two years but had a background from voluntary organisations like Amnesty International. When she could find no employer who would take her on, she decided to start her own business — finding other people jobs.
Today she heads a social enterprise called Karocikel, which collects clamped out bikes to do them up.
"I got the idea from a girl I met from Tirana in Albania. She was importing second-hand bikes from the USA and started her own company which lets people use the bikes for free, and which makes money from ads on the bikes," she says.
"But since that idea had already been used and also exists in so many other European cities, I was forced to think of something new."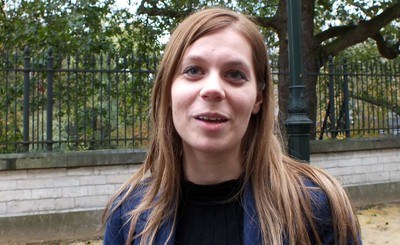 Her idea was to use the repair of the bikes as a way to help those who are completely on the outside of the labour market to learn the necessary skills to get back into it. 
"We work with three groups: NEETs (youths not in education, employment or training), migrants and people over 50. The latter group is the easiest because they are often full of knowledge and know what it means to be working. They have simply fallen out of the labour market as a result of discrimination or for other reasons."
The migrants mainly come from parts of the former Yugoslavia, while the young with now job, education or training represent the trickiest group. 
"We have to teach them everything, from personal hygiene to the fact that they mustn't sleep during training. Many of them only curled up in a corner.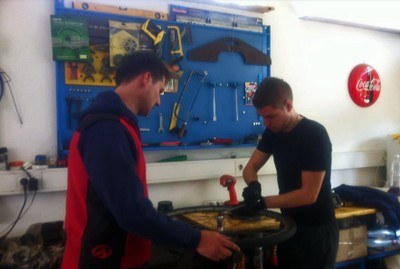 "The migrants, on the other hand, could be difficult to get into work on a Saturday — the only day we had access to a workshop. The most important thing for the NEETs was to change their attitude, to get them to understand that not everything was about them."
Today Karocikel is a social enterprise with six full-time employees and 15 people in workplace training. Finding 15 people among the 200 who applied was hard, she says.
But how did she convince the Slovenian authorities to invest €300,000 in a project where she, as an unemployed person, tried to start a company with the aim to get other unemployed people into work?
"The simple answer is we had a very good business plan," says Jasmina Smajić Šupuk when we meet her during a standing lunch at the Employment Forum in Brussels.
One thing separating Jasmina from other unemployed people was that she was married to a successful businessman who sighed; "Jasmina, you cannot save the entire world. You must find something that pays!"
"In the beginning I was worried we wouldn't get any bikes in — today I'm looking for space to store the hundreds of bikes we get in every week.
"We have two models: bikes which only need a single spare part we fix ourselves and sell them on as they are. Those that need more work we dismantle, spray paint all the parts separately and reassemble them. We can produce special models for a hotel or a company in a particular colour," she says.
"The aim is to run the company without any public support in a few years from now. We're already making enough money to buy all our spare parts."
People working for Karocikel are paid a bit more than the Slovenian minimum wage and enjoy all the other rights.