A youth project in Åland called Catapult is aiming to integrate unemployed youths into the labour market. The name might sound a bit more dramatic than what actually faces its target group of 16 to 24 year olds. But it does say something about Nordic politicians' expectations.
At the Copenhagen session of the Nordic Council in autumn of 2011 the Nordic employment ministers were encouraged to work out a common Nordic strategy to fight youth unemployment. 
The key is to shorten the time between leaving school and finding a job. Research shows even short periods of unemployment can result in lower standards and higher risks of ending up unemployed again later on. This is especially true for young people.
Unemployment among 15 to 24 year olds in Åland has risen from 4.1 to 6 percent in one year. It is still considerably lower than for the whole of Finland, where the July figures stood at 11.7 percent.
But youth unemployment in Åland has been considerably higher than the general unemployment figures. The same situation is repeated across the Nordic countries, with the exception of Denmark.
Largest gap in Sweden
The gap is largest in Sweden, where general unemployment stands at 7 percent while youth unemployment is 27.4 percent.
The Nordic ministers have set aside money for a research project which will study different kinds of youth unemployment and how the labour market works. There are many different reasons why young people can't find a job. 
The results will be presented in 2013 but experiences are already being exchanged between the Nordic countries in an attempt to get inspiration from the best project in neighbouring countries.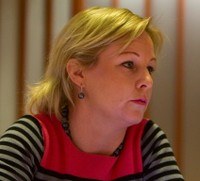 "I think we can learn a lot from each other in the Nordic countries, but we cannot copy each other. We must preserve the good bits. We have different labour market models," said Sweden's Minister for Employment Hillevi Engström (the Moderate Party) during a parliamentary debate last spring. 
"One thing I find interesting and which I will study closer is Norway's apprenticeship system which has been a great success."
What went wrong?
When Sweden's Social Democrat government in its 2005 autumn budget wanted to put a lot of resources into offering unemployed youths apprenticeships, it did not end at all well. "What went wrong?" was the telling title of the evaluation done by the Institute for Evaluation of Labour Market and Education Policy, IFAU.
The government predicted that an average of 3,000 youths a month would enter into apprenticeships in 2006. In reality the monthly figure averaged at 600.  
One of the main reasons, as identified by Sara Martinsson at IFAU, was that this was not about apprentices in the ordinary meaning of the word - i.e. young people learning a vocational skill through practical work.
"There was for instance no employment contract between the youth and the employer and the youth did not get any extra benefits or a salary. The apprenticeships for young people would not lead to a work diploma," writes Sara Martinsson in her report, which was published just as the Nordic politicians increased their ambitions to do something with youth unemployment. 
"What I think we should get better at is to listen to what the young people want and wish for," said Hillevi Engström .
That's why the Swedish government has commissioned a survey to take a closer look at young people who do not work and who are in education. This is something which has not been talked about much in a Nordic context. The survey will be carried out by Anne-Marie Begler, the Director General of the Swedish Schools Inspectorate.
She will map how large this group of people is and how the balance of responsibility between state and municipalities works. Around 100 municipalities have no plans of action although municipalities have a duty to follow up this group.
Not only negative
Developments have not been purely negative, however. In Norway many young people disappeared from the labour market in the wake of the 2008 financial crisis. At the most, during that year's fourth quarter, 63 percent of 15 to 24 year olds were in work. 
The number fell to 57 percent during the second quarter of 2011, but in the latest quarter it has risen to 59 percent.
With the Nordic region's lowest general unemployment at 3 percent, young people in Norway need worry less compared to the other countries. Yet here too youth unemployment is three times higher - at 9.4 percent - than the general unemployment. 
At the same time the country represents an important labour market for young people from other Nordic countries. There is a lot of labour immigration to Norway. 47,000 people of all ages immigrated in 2011, while the expected numbers for 2012 stand between 31,000 and 57,000 people.
In Iceland youth unemployment more than doubled during the financial crisis. In 2007 it was 7.2 percent. It peaked at 18.6 percent in the second quarter of 2011. Since then Iceland's youth unemployment has fallen somewhat. In July there were 1,100 young unemployed compared to 1,900 in the same month last year and 3,800 in July 2010.
Youth unemployment is down in Finland too. In July 2012 it stood at 11.7 percent, two percentage points lower than in July last year. 
According to the youth guarantee which comes into force in January 2013, all people under 25 must either be offered a job or an apprenticeship, a place to study, space in a youth training scheme or in a rehabilitation programme within three months of becoming unemployed.