Anyone moving to another Nordic country must have some money - the first pay check doesn't come immediately, but the living costs do. In Norway you normally have to pay a three months' deposit on top of the first month's rent - enough to stop many young people in their tracks.
"There have been several schemes to transport unemployed Swedish youths to Norway in busses. Most get offered jobs, but only a few manage to accept it because the threshold is too high," says José Pérez Johansson, project leader for Jobbresan (the Job Journey) - a project aimed at helping young people move to another Nordic country to find work. It is run by Nordjobb, a Nordic exchange programme.
What is often needed is to have a friend already in place, with a sofa or a bed you can sleep on during the first few weeks. In Oslo there is now a market in apartments where young people can live together. But the leap becomes bigger the further away you live. 
In Söderhamn municipality, population 25,000, there are few contacts towards Norway. The municipality lies on Sweden's east coast, 300 kilometres north of Stockholm. A couple of large employers have scaled down or left, including an air force base and an Ericsson factory.
Youth unemployment: 21 percent
Over the past ten years the population has shrunk by nearly 2,000 people. Youth unemployment has been as high as 30 percent but this summer it fell to 21 percent. 
"Jobbresan helps a bit, but there is also another explanation: a cistern with 800 cubic metres of pine oil sprang a leak and the oil escaped into the sea. Many young people got temporary jobs helping clean it up," says José Pérez Johansson.
Resurscentrum is the department within the Söderhamn municipality which provides labour market measures, including Jobbresan. It is a cooperation between the municipality, the public employment service and the social insurance agency. 
Before travelling to Norway the youths attend a month-long course in how to apply for jobs and they learn a few important Norwegian words. They get advice on how to get a Norwegian ID number and a bank account, and on how to find a place to live. The first month in Oslo they stay at Anker Hostel.
Temping agencies key to get jobs
Temping agencies represent the most important contact for those looking for jobs. Tone Schanche Moe is an advisor at the Personalhuset in Norway's Romerike region, one of the five largest temping agencies in Norway and part of global facility service provider ISS. 
"Half of all the job seekers we han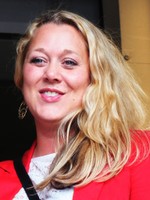 dle are Swedes. There's a great need for labour because Norway's unemployment stands at only three percent," she says.
Romerike district comprises 13 municipalities between Oslo and its main airport Gardermoen.
"So there are many storage companies in this particular area."
We are sat on a bench with José Pérez Johansson outside EMO A/S, a big storage facility for office products at Skjetten, some distance from Oslo. Workers passing by tend to recognise Tone and say hello. We have also agreed to meet three of the Swedish youths who have got jobs here: David Andersson, Jonas Åberg and Jimmy Löfstrand. David and Jonas arrived in Norway at the beginning of May, while Jimmy came a few weeks earlier on 9 April.
"At the job centre someone asked if anyone was keen to go to Norway, and I said yes," says Jimmy, who also worked in Germany for a short period of time. 
In Söderhamn the only jobs are in call centres. This is more fun," says Jonas Åberg.
"I have a brother who used to work in Norway. But it would have been difficult to come here on my own, with no help," says David.
The first pay check
He has just been to the bank together with Jonas to collect their first pay check. Personalhuset pays twice a month, which makes things easier. 
All three got a licence to operate a forklift truck from Sweden before coming here.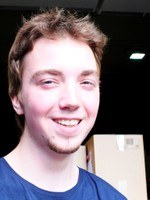 "The job is to drive around with a list of goods that we gather together and load onto trucks. It varies a lot how much we must gather, but sometimes there are 100 rows of items on the list," says Jimmy.
Swedish workers have the advantage of understanding what is written on the boxes, even though each product has a number. 
"In the beginning the hardest bit was to understand what Norwegians were saying, especially if they speak a dialect and talk fast and not clearly. When I'm not sure what it is that they mean to say, I ask them to say it in English," says Jonas.
Happy to work
Both Tone from the temping agency and José from Nordjobb are sat with them, yet it is with genuine happiness the three of them talk about how happy they are to work here and how exciting they think Norway is. Norway's constitution day also impressed them.
"On 17 May there were ten times more people than I ever saw in Söderhamn."
When the Nordic Labour Journal asks them to describe Norway in just a few words, they say:
"People everywhere" (Jonas).
"Expensive but nice" (David).
"A nice country with nice people" (Jimmy).
They are not sure how long their Norwegian stay will last. Jonas and David talk about a few months, while Jimmy seems prepared for a more permanent move.
"How nice it was to see them! They have really grown in this short amount of time," says José as we drive back to Oslo.
"This is what makes this job so much fun."
Nordjobb offers the same cultural activities as they have done since the beginning in 1985 to all Swedish youths participating in Jobbresan.
"If this continues to be such a success it will turn into another permanent platform for Nordjobb," says José.