There is growing interest in the way industrial designers work, and design ideas are entering into more and more areas. The ability to create processes, focus on customers and to think outside the box fuels the interest among big and small companies.
At their autumn get-together this year the medical technology company SHL-Group tried something entirely new. They played a board game where each throw and move was followed by conversations about the company, using different angles and scenarios. The game was thought up by three master degree students who attended the course 'Design Insight', part of the industrial design programme at Stockholm's University College of Arts, Crafts and Design (Konstfack). They had spent ten weeks mapping the company's Swedish operations, and tailor-made a game based on that.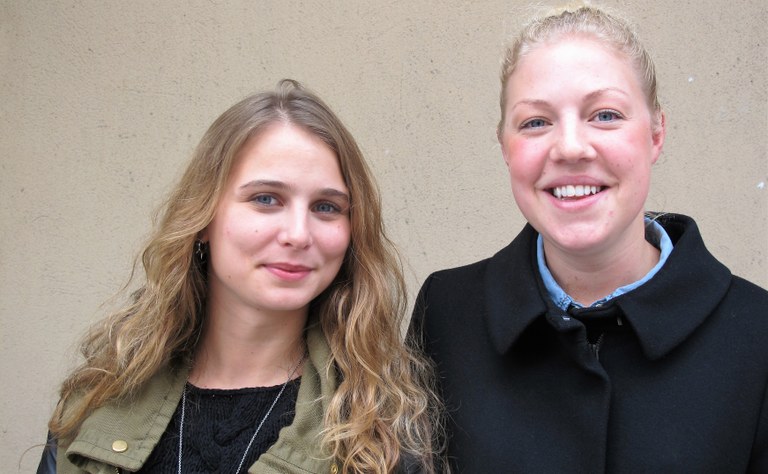 "We wanted to do something playful and to get the participants to think and talk outside the box. We also wanted to show them the problem areas identified through our research and to get the employees to reflect on them," says Josefin Ambring, who with her fellow students Kajsa Davidsson and Andrew Wilson constructed the game to fit the company's own needs. 
A process giving several answers
As part of the master course, Konstfack organises ten weeks of company or occupational based work. The ambition is to allow design and entrepreneurship to meet in order to give students training in understanding the companies they will be working with and to communicate in a 'business-like manner'. But the ambition is also to allow the companies to take part in the creative processes which form part of the design students' skills. Unlike many other methods, the designers' way of working is an open process where many different aspects of a company are being looked at – for instance objectives, networks, power issues and more. The company or business is put into a context which also includes the surrounding world and customers. As a result it is not always easy to know where you'll end up. 
"The design process often results in identifying several problems or arriving at several explanations. You map the business in order to find those factors which best can explain its reality and highlight the possibilities," says Magnus Eneberg, the students' Konstfack lecturer who is also doing a PhD in design processes in small and medium-sized businesses. 
The participants are important
Josefin Ambring and Kajsa Davidsson explain how their image of SHL-Group grew out of a thorough analysis of the company through interviews with employees and customers. As this task centred on a medical technology company, they also contacted pharmacies and Sweden's Medical Products Agency. They also analysed the company's homepage and compared it to those of the competition. 
"We try to understand how things are connected and who is affected by what the company does. During our presentation they were surprised how well we identified things they already knew about but perhaps had not yet talked about," says Kajsa Davidsson.
The students' skills give them the advantage of being able to work with complex problems while focusing on possibilities. Another advantage is that they are not particularly bound by costs, which means they can go in with an open mind. They realised one challenge would be the fact that companies are often used to positive thinking and to sell themselves, which can be an obstacle when you want to see the company for what it really is. 
"To get through 'the slick stuff', i.e. getting the company to present itself, that's a though obstacle to get around," says Josefin Ambring.
Different scenarios
This was one of the reasons why the three design students wanted to find a way to get the company employees to talk about the problems the students had identified during their research, rather than point out what was right and wrong themselves.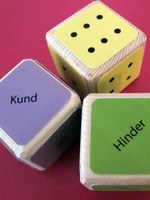 Being used to express themselves through other mediums than words, they created the game where the squares on the board represent different issues within the company. Using three dice, each player move to an issue to be discussed, focusing on needs, obstacles or desired results etc. 
"Our tools include visualising things, creating images and visions, which is a more efficient way of communicating than presenting a report," says Kajsa Davidsson. 
Jochen Ratjen, head of design with SHL-Group, has been the main contact point for the students. SHL-Group is an international medical technology company with branches in many countries and headquarters in Taiwan. One of its products is syringes used by many diabetics to administer insulin. The company has seen a rapid growth and today employs 2,000 people - 50 of them in Sweden. 
He admits the expectations were not massively high in the beginning.
"We hadn't worked with Konstfack before, but they were rumoured to be more artistic than what we are used to. At the same time it was exciting to get an outsider's perspective," he says.
Increasingly free reins
As time went by, his interest in the students' work grew. This resulted in the company giving the students increasingly free reins, which included allowing them to meet the company's Vice President and a Swiss customer. Looking back he is surprised they agreed to so many of the students' requests and puts that down to a professional attitude and good personal chemistry.
"The game demanded that we, the players, constructed different scenarios related to our company. That was a very good idea and there were many good points for discussion. Indeed, it was so good that we felt it would be a good thing to do at annual autumn get-together and we had good discussions there too," says Jochen Ratjen. 
He feels the design students have provided the company with valuable input which is worth taking forward. It has also been good to have the students present a vision for how things might look in five to ten years from now - a perspective which is easily lost in a company's daily work. With the students' help more space has been given to reflect on the company's future and strategy. The students will also do another project on the company.
"They came up with two proposals themselves and pitched their ideas in a very clever way. Although they haven't completely turned the company's thinking upside down, they have provided input which is worth taking further," says Jochen Ratjen.
See your company in a new light
Design is more than beautiful and functional products - this is an insight which is growing stronger every day. Not long ago design was to many synonymous with craftsmanship. Later people began realising the importance of product design and now there is increasing focus on the design process itself. There is talk of design in service development and design as a service where the work of designers can help in organisational development and innovation. The health sector is also a growth area for designers. 
Research shows the earlier designers get involved in a process the better, says researcher Magnus Eneberg. Designers' creative working methods allow companies to see themselves in new and innovative ways, which often leads to shared learning and new, innovative solution for business, product and service development. 
"If the design process comes on board in time, it contributes to strategic thinking. We also know that it leads to good results which often go beyond the customer company's expectations," he says. 
And several surveys show that it pays to involve designers in companies, public bodies and service-providing businesses. With the help of designers' products and processes, companies are becoming more innovative, they hire more people and share value rises for listed companies. Democracy is another important aspect here, according to Magnus Eneberg.
"The design process' method means involving both end users and employees on different levels, which makes people talk to each other about the products and services they are helping create or are going to use," he says. 
A growing jobs market
Kajsa Davidsson and Josefin Ambring radiate a faith in the future. They will soon graduate and consider the future of industrial designers to be very bright, not least within the public sector.
"Design is penetrating further and further into areas where it has not featured before, and in a few years it will be an obvious perspective in most areas," says Josefin Ambring.