Higher taxes for those who have the most, protection of the poor and debt relief to businesses and households - all part of the recipe to get a bankrupt state back on track according to the Icelandic experience. You also need a proper post-party tidy-up, get the economy in balance and prevent criminal activity from repeating itself.
It all looked good. Private jets lined up at the airport. Businesspeople jetting off to their new villas abroad and to their Mediterranean yachts. Newspapers wrote about the success of the rich. Ordinary people were offered loans to increase their spending, buy summerhouses and join the party. It was like America. When it all collapsed it was the ordinary people who had to pay for the bacchanal. The rich have of course also lost a lot, but they still have a lot left.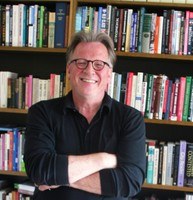 Professor Stefán Ólafsson at Reykjavik University talks with a mix of humour and irony, but he has been furious in the past. Furious over how things were allowed to get this far, and shocked over how easy it was for the financial elite to gain so much power. "They took power over the country."
"Greedy businesspeople and bankers were allowed to do whatever they wanted, and they pushed the nation into near bankruptcy. The government and the Central Bank failed completely. Politicians on the right really believed that when the rich did so well the nation would profit. Completely silly, because what they did was suck the blood out of the domestic economy and export money to foreign tax havens."
What has been learned?
"The great lesson is that unregulated capitalism is deadly to nations. Financial institutions and companies must be given limited freedom and be subject to strict regulations which benefit all."
He sees the crisis as a process where Iceland can get rid of the sickest part of its economy. Meanwhile he's happy the crisis did not get as bad as some had feared.
"The government's debt did not end up being as bad as expected, and the BNP did not shrink as much as predicted. The fall of the Icelandic Krona has meant that production has not fallen as much as was feared and the export industry has done well. Thirdly, unemployment is not very large, it is in fact below the EU average. And it has been so for the duration of the crisis."
"But of course," says Stefán  Ólafsson, "people have experienced a reduction in their real wage, debts have risen because of inflation and house prices have fallen. Last autumn the real wage started rising a bit and this has continued this year. Not much, but a little. The real wage fell by 12 percent and we have regained two percent so far, and if inflation is not too strong the real wage will rise somewhat this year too."
Debt relief
The government has launched a debt relief programme to help people and businesses that ended up in too much debt. The strategy for private individuals has been to offer the most help to those who earn least, through programmes like the one run by the debt relief Ombudsman. It says mortgages can be reduce to represent 70 percent of the property's value. The general debt relief programme is being administered by the banks. It stipulates that nobody should have a higher debt than 110 percent of the property's present value. 
Meanwhile, the government, the banks and other lenders like pension funds and the housing financing fund ("Íbúðarlánasjóður")  have cooperated to reduce people's debts to 2008 levels - the year the crisis struck. This scheme has been open to all.
"You didn't even have to apply, you just had to say if you wanted to opt out of this solution," says Stefán Olafsson and adds that between 40 and 50 thousand people have been part of this arrangement. It means those who had sustainable loans back before the collapse should be OK now, he says.
One problem which arose was that those who could not pay their debt and who did not take part in the debt relief programmes had the part of the debt they could not pay added to their original mortgage. This could have meant a running increase of the original mortgage. But the authorities introduced a time limit, meaning the downpayment plan could only increase in time by three years compared to the original plan. Whatever might be left to pay by then would be written off.
"This progress the nation has undergone is an incredible success if you think about it," says  Stefán Ólafsson. The government has achieved this by increasing taxes on middle and high incomes and by cutting costs. Despite all this the government has also been able to help homeowners with debt relief. It has also increased the state minimum pension by 20 percent in 2009 and taxes have been reduced somewhat for the lowest pension earners in order to protect this vulnerable group of people, while those with middle to high pensions saw a slight cut to their pensions.
Businesses not happy
The Managing Director at the Confederation of Icelandic Employers,  Vilhjálmur Egilsson, agrees that many good things have been done: 
"We have managed to stabilise the situation in most areas, the state finances are under control and we will be able to balance the budget in the near future," he says. But he remains impatient.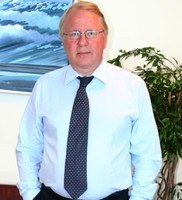 "We are not happy. We think the government could do much better. We feel things are moving too slowly. We need to see increased investments in business. That's the key for growth and lower unemployment. We need a growth of at least four to five percent over a period of only a few years in order to regain what we lost during the crisis. The current prognosis for BNP growth in 2011 stands at 2.5 percent," he says. 
Is four to five percent growth realistic?
"We see this as realistic," says  Vilhjálmur Egilsson. 
The problem as he sees it is a lack of political will to develop Iceland's major energy resources, which can secure investments in the aluminium industry and other energy intensive businesses. 
"We have large projects ready to go, so it is very disappointing that things are moving so slowly."
He is also disappointed with the fisheries policies. The government has suggested a new administration regime for fisheries and has also increased taxes for fishery businesses. 
"This has created uncertainty and delayed investments and regeneration in the sector," he says.
He is also unhappy with the slow pace of the government's debt relief programme. Businesses which join the government's debt relief programme with the banks can have their debts frozen in order to continue the daily running of things, but they cannot incur further debts in order to invest and create jobs and growth.
"I guess that's not exactly the government's fault, the process is ongoing, but it is going too slowly. Everything is on hold."
"We are so frustrated. If we could increase our investments we would see unemployment fall and it would become easier to handle the budget deficit, and we would be on our way to reaching the level we were at before the crisis. We believe we can reach a pre-crisis level in 2015, but the way it looks now I don't think we'll get there before 2020 - maybe," says  Vilhjálmur Egilsson from the Confederation of Icelandic Employers.
"The way I see it the crisis represents a five year setback. We were among the richest nations in the Western world five or six years before the collapse. Now we're number 14, is that so bad?" says professor  Stefán Ólafsson at Reykjavik University.
Has anger turned to optimism?
"We need to carry out the cleansing process first. It's not finished yet. It's going well and better than we had hoped. If we act responsibly in the future, like our Nordic friends generally do, Iceland will become normal again. We should be happy to aim for the goal of being a Nordic welfare state, rather than an American speculation state for the rich. Then life will be very good here."
 Further reading:
OECD (2011), OECD Economic Surveys: Iceland 2011, OECD Publishing.