The Nordic countries worked their way through the 2008 financial crisis. The welfare model largely shared by the five countries proved effective. Now the world economy is on shaky ground yet again. Can the Nordic model still be a third way between the more brutal Anglo-Saxon model and the lack of state financial control seen in many Mediterranean countries?
The core of what is known as the Nordic welfare model is to create a level playing field to allow all citizens to develop while not sacrificing economic competitiveness, says professor Bjørn Hvinden. He heads the Nordic Centre of Excellence which has been charged with reviewing the Nordic welfare model since 2007.
This balance is very hard to maintain in the face of a shaky global economy, and when, as Sweden's Prime Minister Fredrik Reinfeldt put it, "a storm of debt is approaching and we need to build strong barriers in the shape of bigger economic safety margins". In other words: There is no space for reforms or countercyclical policies.
The new storm approaches just three years after the previous crisis. That storm hit the smallest Nordic country, Iceland, hardest. The people nearly lost all belief in their politicians' ability to handle the situation. But when the International Monetary Fund, IMF, concluded its 6th and final review of the country's economy on 26 August this year, it said:
"The objectives have been met and the country is on the road to recovery."
The fact that a Nordic country is forced to accept an IMF loan could, of course, be seen as a sign that the Nordic welfare model has collapsed. But as our Theme this month shows, Iceland's restructuring did not mean demolishing the welfare state. It happened as a result of a massive drive to maintain employment levels and through measures to avoid anyone being forced out of their homes if they could not pay their mortgage. 
When Iceland faced problems the other Nordic countries were quick to offer help in the shape of guarantees and loans. 
The other side of the model
While most of the focus has been on economic competitiveness, the other side of the welfare model - maintaining a level playing field for all citizens to develop - has been proven as relevant as ever in the light of the violent protests in many European countries and the rioting in several British cities this summer.  
There is a great contrast between the way British politicians reacted and what happened in Norway, where a Norwegian terrorist killed 77 people on 22 July in the bombing of government buildings and the massacre of Labour youth politicians. It is the largest attack on democracy in a Nordic country since the second world war. The Prime Minister Jens Stoltenberg responded by calling for more openness and more democracy. 200,000 people gathered in Oslo and other cities carrying roses.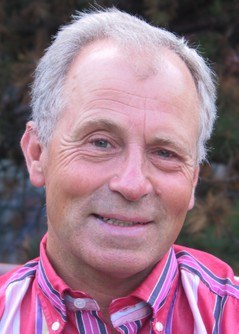 "It seems the scale and brutality and the targets of the terror attacks resulted in a more urgent need to share your horror and sorrow and to stand together across political lines," says Bjørn Hvinden.
"The riots in British cities did not create similar needs. It is hard to compare the Norwegian and British ways of reacting. Norway is getting back to normal life, and it's time to apportion responsibility and blame, and people are again debating the underlying problems and challenges posed by immigration," he says. 
Because Bjørn Hvinden and his colleagues have found some of the Nordic model's weak points during their studies.
"We have looked at whether the model really delivers what it promises when it comes to fighting poverty and salary gaps. We have looked at the employment figures for men and women. We have also compared the Nordic countries with other countries in the OECD to see whether they really are as different as people say.
"The answer is that the Nordic countries are more or less where you'd expect them to be, according to the Nordic welfare model. But they share that stage with certain other rich OECD countries, and average figures hide the fact that there are considerable differences within the populations in Nordic countries." 
Low employment figures for people with handicaps and for certain ethnic groups represent two areas where the countries fail to fulfil their ambitions. Norway is at the bottom, where only 45 percent of people with handicaps are in work, compared to 61 percent in Iceland. The numbers for immigrants are closer yet not completely even; with 62 vs 64 percent.
"To grant everyone the same chance you need 'an adapted welfare model'. Equality does not have to mean we are all completely the same," says Bjørn Hvinden.
He does not mean positive discrimination, like creating special female professorships, but taking into account the special needs some groups might have. This could be installing ramps or lifts in buildings to help people with handicaps move around with ease, or introducing halal food in a company canteen.
"In many countries, not least in Denmark, there's been a backlash against what people perceive to be multiculturalism. But despite what is often heard from anti-immigrant circles it is my view that it is mainly immigrants who adapt to the fact they're now living in a different country rather than the majority changing their habits and way of living because of immigrants."
He underlines that the word 'adapt' does not necessarily mean to nurture and celebrate diversity, like in the most idealistic versions of multiculturalism where anything different from your own is elevated to be something positive.
"What we understand the Nordic welfare model to be can be undermined in many ways. The basis remains that voters want taxes to be used to create an equal society, and that employers want to carry on with a relatively equitable wage policy."
Bjørn Hvinden believes the demographic development will put the Nordic countries under pressure to tighten their belts while expectations and demand for economic security and access to care services for older people will increase. 
"The Nordic countries can solve some of their labour deficit problems by immigration, but then the capacity to absorb increased diversity will again become a topic for debate," he says.