Finland's youth unemployment exploded last winter and is now nearly level with that of Spain. The government woke up to the fact in late spring and has introduced wage subsidies targeted at young school leavers and those who cannot find a job.
The Malm job centre in Helsinki is quiet this Wednesday in June, although this is one of the hardest hit areas of the capital when it comes to youth unemployment. Schools are out, but this year summer jobs are few and far between. Finland is in the grips of a financial depression. 
The job centre walls are plastered with posters advertising the new Sanssi card, which gives employers the right to have some of the employees' salary covered by  the state. The idea is to lower the threshold for employing young people. The subsidy covers both normal jobs and apprenticeships.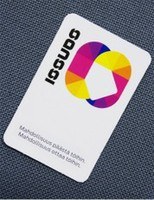 The main aim is to strengthen the employment of new graduates under 30. Under-25s automatically qualify for a Sanssi card ('Sanssi' meaning 'chance'). Those who are a bit older must have been out of work for six months to qualify for the card. The subsidy is capped at 500 Euro for ten months and must not be larger than half of the employer's salary costs. The card comes on top of wage subsidy notes which were meant to help 'ordinary' youth, but which were more often used to help those in particularly difficult situations. 
Health sector job
We meet a couple of Russian speaking youths looking for work, but none of them have heard about jobs with wage subsidies. Abshir Abdullahi is looking at the online jobs classifieds for something within the health sector, and he has had a job in the past which was partly subsidised by the state. Abshir is originally from Somalia and has spent more than three years studying nursing. He wants to study for a couple more years for a degree in health sciences. Right now he needs a summer job. The health sector is said to be desperate for labour, yet he has still not found anything. 
"Friday I attended an job interview at the City of Helsinki, so we'll see whether that was a success. I've been knocking at many doors."
Abshir Abdullahi spent eight years in Gothenburg, and wants to continue his study of  health sciences. Now he's looking for a summer job. 
The situation is worst for young immigrants, but young Finns too, are being forced to admit there simply are no jobs. One in four youths is unemployed. Two years ago youth unemployment ended below 15 percent after many years of falling, but then the trend quickly turned. The government woke up to that fact at the start of the year, and allocated 77 million Euro for new measures in its supplementary budget. 
The Ministry of Labour and the Economy was allocated nearly half of that money to create 15 000 new jobs for young people. The packet involves start-up funds for young people wanting to create their own business or take business education, as well as wage subsidies. 
All becomes clear in autumn
The ministry printed 40,000 Sanssi cards and during the first few weeks many thousands were picked up. Anneli Taavitsainen at the Malm job centre says the interest is great, but that less than ten cards have been activated so far. The problem is that the reform came somewhat late. Most employers had already hired staff for the summer. It won't be until autumn before it will become clear how well the measures have worked. 
"The City of Helsinki are the ones who've employed youth since last autumn. There are hardly any other jobs for young people in industry or retail - sectors where the downturn is particularly felt. But we of course hope businesses will take an interest in employing young people." 
Anneli Taavitsainen reckons the wage subsidy will lower the threshold, but on the other hand companies which have laid off staff cannot make use of the offer. Employers owing tax are not entitled to the subsidy either. Ms Taavitsainen has experienced the boom and bust close up since the first economic crisis of 1992 when she started work in the labour administration.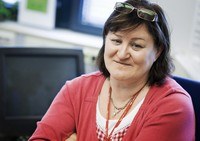 "The depression in the 90s was different, because people couldn't expect to be given any help at all. That was a more merciless crisis. There is also a different attitude among companies now in as much as they do not fire people out of pure spite." 
Anneli Taavitsainen has seen many examples of small and middle-size businesses where staff are treated as part of the family, and where the pain of redundancies is felt as much by staff themselves as by the owners. On the other hand there are also listed companies with faceless ownership which don't shy away from sacking people even when they are making a profit. She still hopes everybody will take responsibility for holding the door open for young people who are entering the labour market.