Labour ministers want an overview of all measures targeted at youth across all policy areas in the Nordic countries.
Nordic labour ministers meeting at the annual ministers' meeting in Reykjavik on 11 November 2009 launched an initiative to map all efforts being made to help unemployed youth. The aim is to develop a more comprehensive sharing of experiences, and stop young people falling outside the labour marked during a time of economic crisis and high unemployment.
The overview will include measures and initiatives within working life, education policies, socio-political and local policy areas in the Nordic countries. 
In just one year unemployment has rocketed from a record low level in several countries. Young people make up one of the hardest hit of all vulnerable groups. Unemployment is forecast to continue to rise in 2010 and perhaps into 2011. It is hard to say when the trend will turn and how long it will take for unemployment to fall again.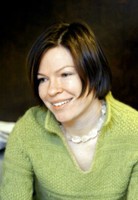 "We need companies who want to be successful and international. The best thing we can do to help them increase their productivity is to boost education," said the Finnish Minister for Labour, Anni Sinnemäki. 
Education and it's part in labour policies was discussed during the meeting between the ministers and social partners. The debate was based on the EU study "New qualifications for new jobs" and the study "Nordic countries' Competitiveness - from flexicurity to mobication" by Søren Kaj Andersen at Copenhagen University, and Ove Kai Pedersen from Copenhagen Business School. They have analysed how to systematically improve labour mobility in and between labour markets by putting competence development at the heart of labour policy.
Education is also key to reach young people who have dropped out of school. There is a need for adapted apprenticeships, traineeships, an improved practical education - and all of it must be based on a solid secondary education. 
"Good old-fashioned secondary education is important for all," said Anni Sinnemäki.
Vilhjálms Egilsson, secretary general at the Confederation of Icelandic Employers, represented employers at the meeting. He underlined the importance of education both as a way to face competition in a globalised world, and as a way to prevent young people remaining outside the labour market.
"Unemployment will rise in the coming years, so it is important to create new jobs." But future challenges will be very different from what we face today, he said.
"Current demographics mean we will need more workers. So we must create incentives to attract more young people to the labour market. Social partners would love to help solve the challenges connected with education too," said Vilhjálms Egilsson.