The new Munch Museum already towers 13 stories over old Viking plots by the Oslo fjord. Stein Olav Henrichsen is the museum director who has taken on the task of managing an historic milestone, as the Munch collection is moved and visitor numbers must double. Who is he, and what does he want? Is Munch relevant enough to fill the grand new museum?
"It is a great privilege to be allowed to be part of this fantastic period of Munch history – moving this museum which was established in 1963 to the new museum, with all the opportunities this brings," says Stein Olav Henrichsen. He is well underway with the preparations for the museum's 2020 opening.
"I am fundamentally engaged in what art means for human and social development. 
We are now building the team for the new museum and we are developing activities which we have not had before. We will develop our research, international activities, new methods of presentation, digitisation and everything that goes with it. These are uncertain and interesting times. Will we reach 500,000 visitors, will the Oslo City Council provide the funding we have asked for?"
Many questioned the decision to appoint Henrichsen as Director of the Munch Museum eight years ago. "An arrogant choice" felt one art professor, because Henrichsen did not have any background from visual arts and was not one of the applicants for the job. He had been a musician for 18 years, had put contemporary music on the map with the BIT20 Ensemble, was an opera director and had led the fusion that resulted in the Bergen National Opera. He already enjoyed a large international network. 
He was then asked to lead the development of a new Munch museum, and to prepare the 2013 anniversary exhibition. It was a success. In 2016, the construction of the new museum was running five years late due to political reasons, and Henrichsen was hired for another term. 
As director, he considers his background as a musician to be one of his strengths.
"To be a musician you need an enormous amount of practice and discipline. You must pay attention to detail and also the bigger picture. You need to be able to communicate, you must know how to play along with the others, you must know how to follow a conductor, adapt and be focused on quality all of the time. There are aspects of being a musician which really can come in handy when you lead an institution. You really need to be able to play on a team. When you are in an orchestra, you need to listen to what the others are playing, and you add your own voice into the whole together with 100 other people. I am very focused on the fact that we are part of a team, and that we find the best solutions together," says Henrichsen and underlines that the leadership group he himself established works well together as a team.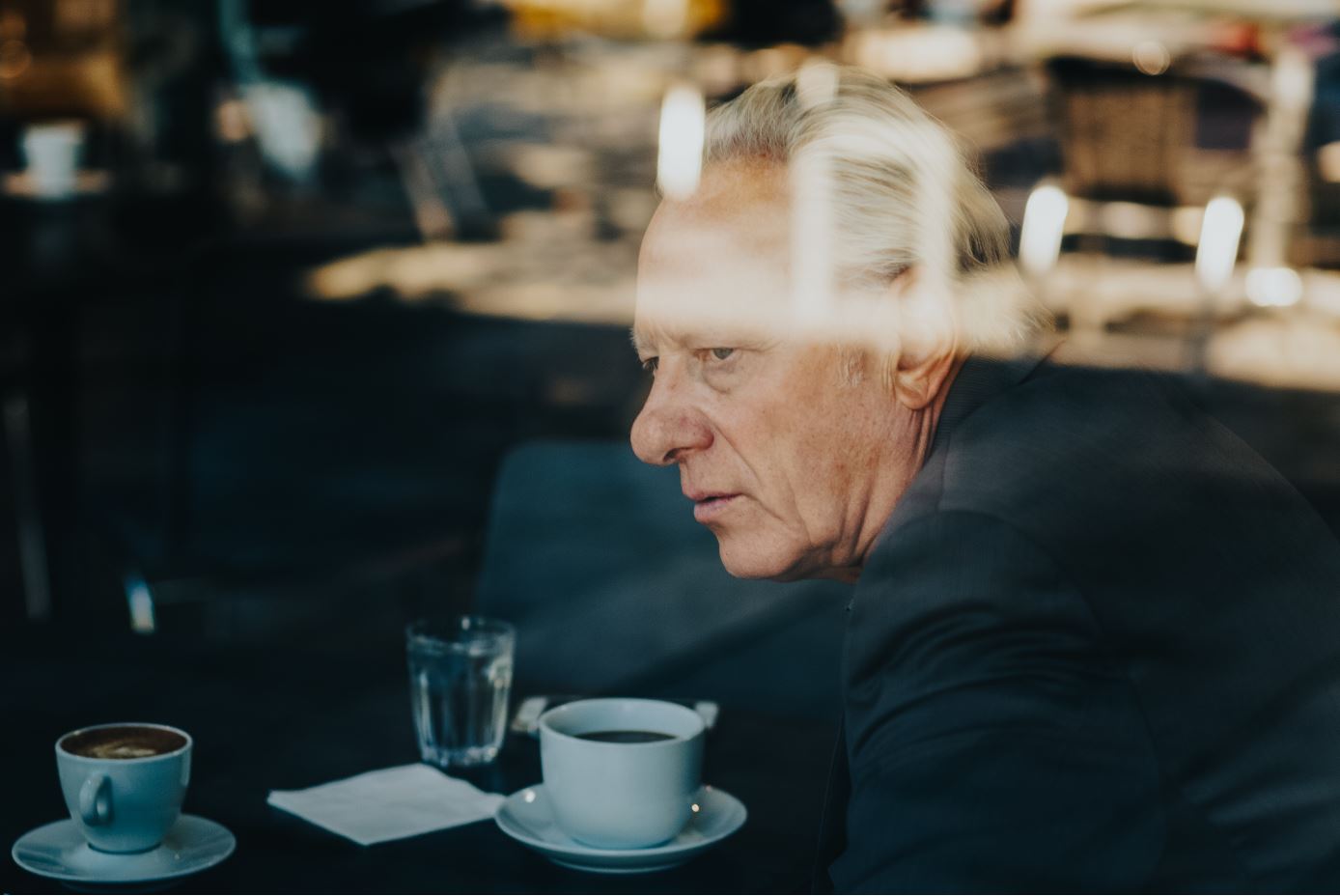 We are sat at Stockfleths coffee bar in the Munch Museum at Tøyen looking into the shop. It was one of the first things he did: Separating the eatery from the rest, and hiring professionals to run both the shop and security. Today there are some 30 people out of 100 whom he does not have the direct responsibility for. This has resulted in better revenues. 
"We have increased our own takings from five to 30 percent because of the shop and café, we make more from renting out artworks, we have far more partners than before and we have doubled ticket revenues. This allows us more room to create interesting exhibitions – because that is expensive – but we can also hire more staff. We have quadrupled our international activities, we have increased our research many times over, we have more than 10 people working on digitisation, which is incredibly important right now."
The entire Munch Museum will be digitised to make it accessible to those who cannot make it there in person, and it is also part of Henrichsen's openness approach. He himself is what he calls liebhaber (enthusiast) when it comes to Munch. There is an entire family of liebhabers out there, he says, and tells the story of Sally Epstein in Washington:
"It is a very beautiful story. She came to Oslo as a young woman in the 1950s, and experienced Munch. She brought her fiancé. He bought, equally enthused, 10 or 12 Munch paintings from a collection which was for sale at the time, without her knowledge. Since then, on each wedding anniversary or birthday, she was given a Munch artwork. That became the foundation of her collection. Now she has covered nearly her entire Washington home in prints. She has a fantastic collection of important research objects. That collection goes to the National Gallery in Washington. That is also a very good thing," says Stein Olav Henrichsen, who has been in her home many times, seen the collection and talked about Munch.
Sally Epstein was also present at the Munch and Warhol exhibition at Scandinavia House in New York. 
"At a seminar linked to the exhibition, four older Americans explained why they had created their Edvard Munch collections. They were liebhabers and not art historians, who had lived their lives with Munch, possessed a lot of knowledge and owned prominent collections. It is the same here at home. People are very proud of their Munch collections." 
Henrichsen has his finger on the pulse of most things, and freely talks about the psychological and physical work environment as well as how to work with the perspectivation and profiling of exhibitions and other activities at the current Munch Museum – and the development of activities at the new museum. He is a networker, and likes to seek advice from the very best.
"When I came to the Munch Museum I needed advisors outside of Norway. I wanted to approach the most dynamic museums in the world and get to know their leaders. One of the people I could lean on was Max Hollein in Frankfurt, who is now the director at the Metropolitan Museum in New York. Then there was the director of the Van Gogh Museum who I also became good friends with and whom I could lean on, and there was the director of the Centre Pompidou in Paris, who at that time also headed the visual arts section at ICOM, the International Council of Museums, and who now heads our jury for the Munch Award."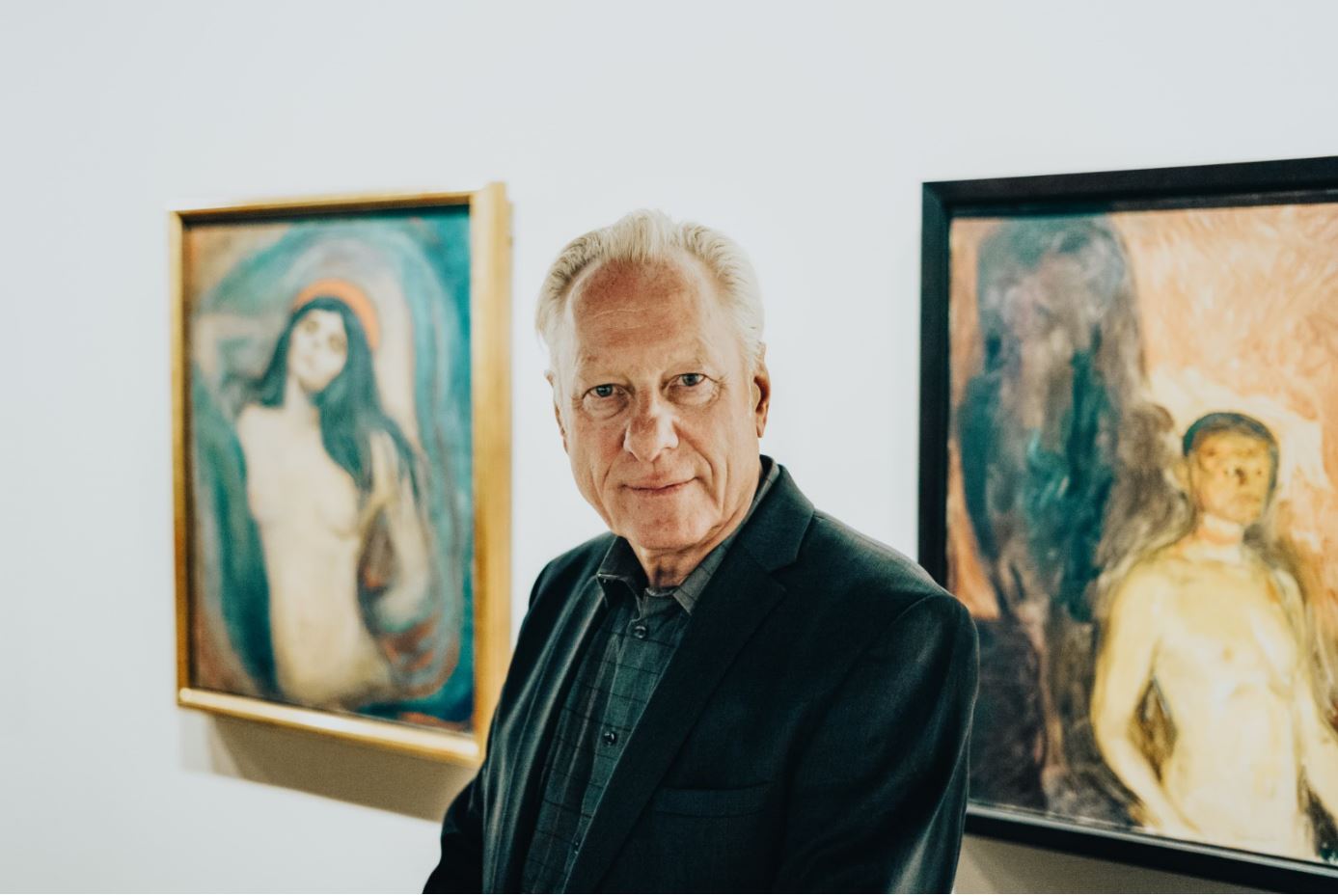 Since then he has launched an initiative for a network of Single Artist Museums. Running a national museum is very different to running a single artist one, where you have to look after and manage one artist and his life's work.
"It started with the René Magritte Museum, which also had a leader from the opera world who had taken the same leap as me. I later invited the Van Gogh Museum's leader to be a host together with me for our first meeting in Oslo. 10 museums attended."
Now there are thirty, including the most topical single artist collections which run both a museum and carry out research.
"To me, making the Munch Museum international means everyone is international – not just me as the leader. We are for instance launching a network where the heads of communication meet, the next time it will be the head curators. The head of the project and planning department will travel to the Van Gogh Museum to talk to their head of project and planning, to see how they work. Next month the entire leadership group is going to Brussels for a joint leadership meeting with Bozar, one of Belgium's largest cultural institutions."
He himself has regular meetings with the Munch Museum's 100 or so national and international partners, and attends all exhibition openings around the world.
"Right now, for instance, I am going to London to discuss next year's exhibition at the British Museum, before returning next spring to attend the opening of a large exhibition of graphic prints. Then there is Japan, Tokyo, this autumn. That will take four to five days as there are several openings and academic festivals, there will be dinners and we will be looking after their sponsors. 
"I am quite active in art and culture politics in Norway and the EU, which has always interested me. Running the Munch Museum in Tøyen is about budgets and economy, talking to politicians, talking to colleagues. We are very active here."
The museum also runs the art programme Munchmuseet on the Move together with partners from the contemporary art scene. Trying out new ideas is one of the things the time before the move is being used for. One of them is +Munch, where artwork by Edvard Munch is exhibited together with works by a different contemporary or international artist. This new way of showcasing Munch has led to a sevenfold increase in local visitor numbers since the 2013 anniversary exhibition, which was a success in itself.
But the real paradigm shift was The Modern Eye exhibition which opened in September 2011 at the Centre Pompidou. It was curated and organised by Centre Pompidou together with the Munch Museum, and moved on to Schirn Kunsthalle in Frankfurt and the Tate Modern in London, before arriving at the Munch Museum in Oslo in October 2012. 
"The exhibition focused on Edvard Munch and photography, and the late production which had not had had much exposure earlier. The fact that it moved on to Frankfurt, and that London also wanted it, has been an important part of getting Munch out into the word with new perspectives. I think museum leaders around the world travelled to Paris to see the exhibition, and if not Paris, to some of the other places."
Henrichsen is focused on the media, and on profiling the Munch Museum Oslo Norway, not only Edvard Munch. 
"During our anniversary year, there were 31,000 media stories about Edvard Munch. 24 percent of them mentioned Oslo. So there is enormous power in this attention."
60 percent of Norwegians do not make use of the country's art offerings. 65 percent have not visited a museum in the past 12 months. This is a challenge Stein Olav Henrichsen wants to address. The new neighbourhood with Deichman library and the Opera next door become important partners in this.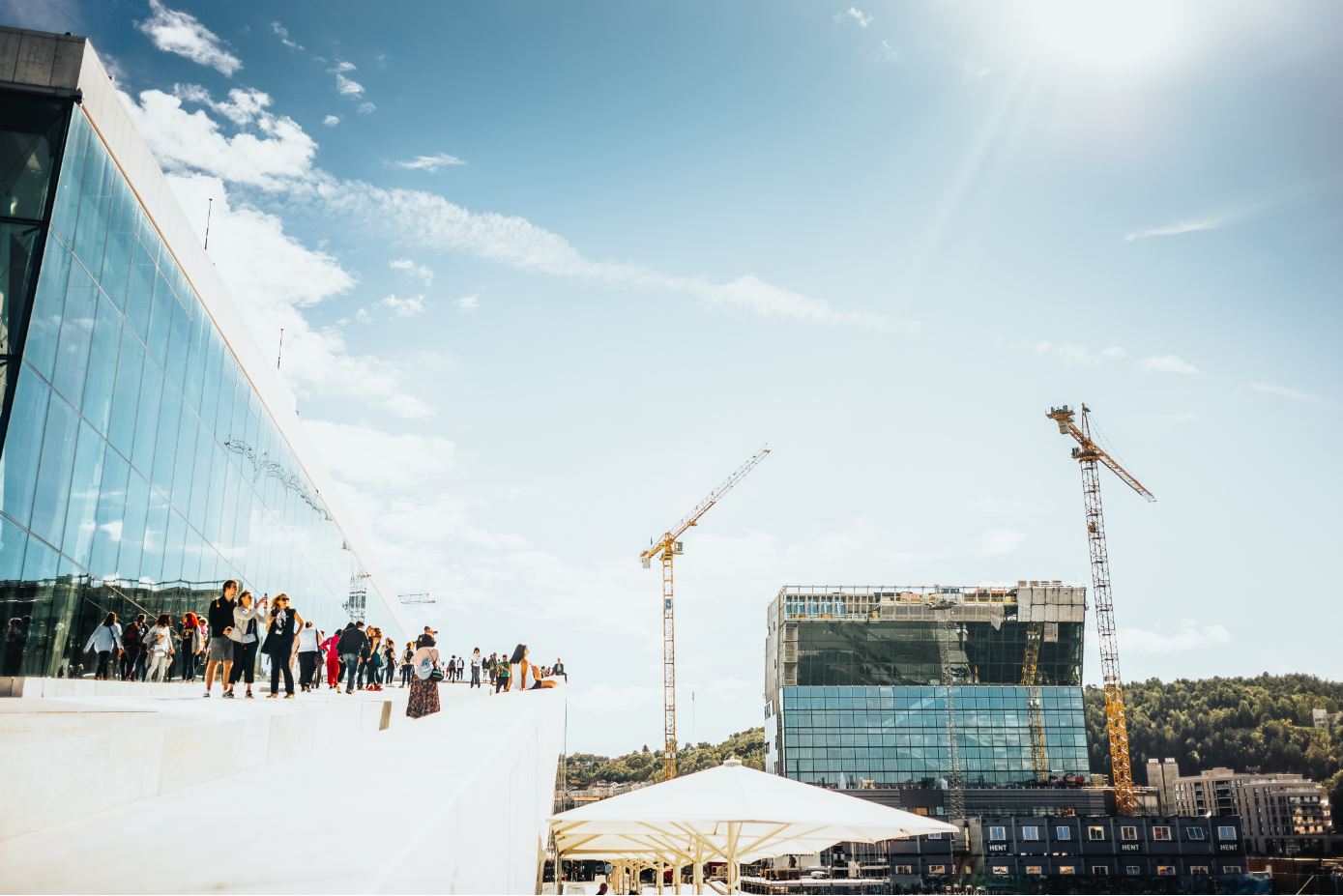 "For me it is very important to create an interest in art. The fact that we don't reach more people, I think is our problem. We must reach more people because it is important."
One of the new ways the Munch Museum has created attention is to pair Munch with another artist:
"The first of our + exhibitions gave us a real kick – when Norwegian contemporary artist Bjarne Melgaard was exhibited together with Edvard Munch. That allowed us to raise important issues, also among children. Twice as many children as normal visited during that time. Important themes were debated; about openness, sexuality, homosexuality and paedophilia. We took part in debates, answered questions and created a series of debates. It was a very engaging exhibition. A paedophile went public and said he had no-one to talk to. The fact that boys can also be victims of sexual abuse was highlighted. It was an exhibition that shone light on many important issues.
"Migration has been another issue. We have invited many multicultural artist to be part of Munchmuseet on the Move."
The turning point, he says, came when they decided to open up the museum to the world, to let society in. This led to a change in attitudes and gave a new perspective where the audience were put centre stage:
"We decided to be part of setting the agenda for how society develops. We should not only communicate with our friends at the university and the National Museum who are also curators and art historians who want research-based, deep-going perspectives. We must communicate with everyone we can reach in order to create an interest in art."
Annual visiting numbers of around 500,000 is more than double the figure for 2017, which was just over 200,000. Opening hours from 10am to 10pm means the museum can welcome visitors all day and all evening.
"Norwegians are not used to visiting the museum at night. So we need concerts and shows and things that happen in the evenings. We will keep our eateries open. The director takes part in all of the processes – from how restaurants and cafés should operate to how the exhibitions are profiled and to how they can be used to create fringe events. 
"We are working with wayfinding, how people navigate the building, and we cooperate with the North company from London on a new visual profile. We are working with the Munch Museum service and activity offerings, and we will also rent out activities and spaces to people who want to bring in guests.
"We will further develop our cooperation with our partners, like the Oslo Philharmonic, the Opera and Øyafestivalen. We will fill the museum with content beyond our own thoughts, ideas and perspectives, and invite people in to make the museum attractive and relevant."
His dream is now that the new museum will lead to a brand new interest in art and in Munch:
"I believe art enriches life. Not only visual arts, but all art. Art is a collection of human beings' total production of reflection, history, perspectives and documentation. If you are not part of that, your life is poorer as a result.
"But if I were to think bigger in relation to the changes were are going through right now, where our democracy is under pressure, truth is under pressure and we are experiencing a new form of populism, the dream is to be able to insert art ever deeper into the centre of society's development and that art can mean much more for more people than those we already reach. All art forms. I love opera, music, but there is so much here which we can use to make a positive contribution. 
"I want everyone to have a relationship to art. That has been my entire life. It has been a fantastic life. I am over 60 now. I began playing an instrument when I was nine and joined the music conservatory at age 13. I am very interested in literature. I have visited exhibitions. Art has been an important part of my entire life, and it has also become important to my children.  
"I see what it creates in terms of opportunities, how it provides reflection, perspective, knowledge about yourself, insight. It is incredibly important. I wish I could bring this to everyone else. Especially to those who do not have that opportunity right now. So that is a dream."