Nordic citizens should be able to use digital ID and use digital services in neighbouring countries, says the new Secretary General of the Nordic Council of Ministers. She wants to continue delivering results that really benefit the region's citizens.
Paula Lehtomäki was born in Kuhmo in Eastern Finland, close to the then Soviet Union. Her first introduction to the Nordics was when the choir she sang in as a 13 year-old was invited to the twin town of Robertsfors in Sweden. 
"We spent time with local youths, and I can remember finding the language difficult. Kuhmo is a Finnish-only municipality, and I had only heard Swedish at school."
In addition to Finnish and Swedish, both English and Russian was part of the curriculum. Paula had already visited the Soviet Union, but at 16 she also went on a school trip to Stockholm. 
"In the Finnish parliament I was a member of the Nordic council, so the Nordic cooperation has had quite an impact on my life. 
Not everything runs smoothly
She has now moved to Copenhagen, and has experienced that not everything runs as smoothly as a Secretary General might wish. 
"It took me a month to get a Danish e-ID. Without it, you cannot open a bank account."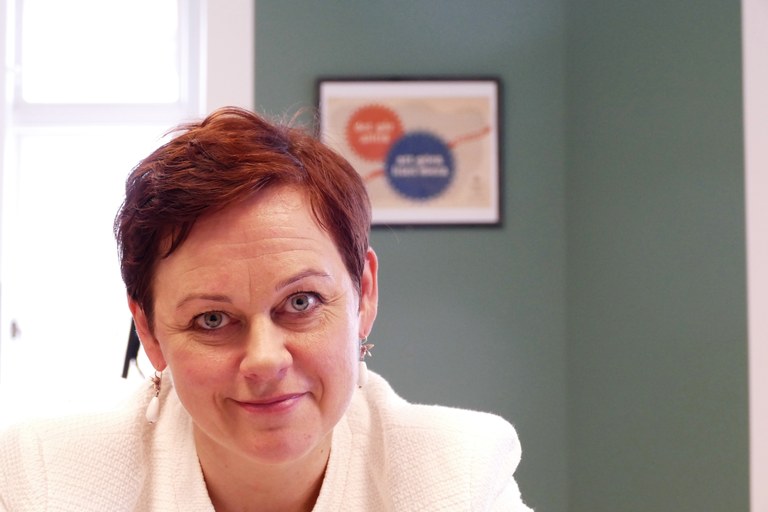 Before taking over as Secretary General of the Nordic Council of Ministers, Paula Lehtomäki was minister of both trade, development and environment in the Finnish government.
She had started reading only Swedish books even before deciding to accept her new job and move to Copenhagen. This to freshen up her Swedish, which sometimes sounds very Swedish and sometimes is tinged with a different tonality. Once in a while she says something that would not be recognised as a correct work in Scrabble. But her enthusiasm is second to none.
"I am incredibly motivated to begin this job!"
Explaining her approach every day
In an earlier interview with Finnish Hufvudstadsbladet, she said it is still too early for her to declare what approach she will take going forward. But now, exactly two months after taking over from former Secretary General Dagfinn Høybråten, she feels more secure in her new role.
"I will talk about how I want to do things every day now, I suppose. But that will be mostly for internal use. As Secretary General it is both my right and my duty to come up with proposals. But you have to tread carefully. I would like the member countries to make decisions and for me to be at their service. 
"I continuously make contributions as the member countries make decisions. It really is our duty to say what we think. But when ministers make a decision, we will of course follow this loyally."
Unclear political situation
From her office, Paula can see Christiansborg, home of both the Danish parliament and some government ministries – including the Prime Minister's office. Outside, the Danish general election campaign is in full swing.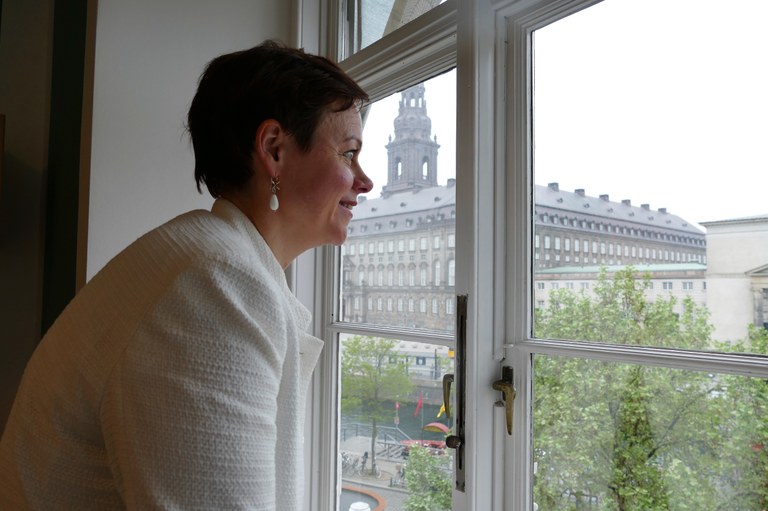 Finland is still in the throes of government negotiations, so it is difficult to get any politicians in those two member countries to think much about the Nordic region. 
One important issue on the Nordic Council of Ministers and Paula Lehtomäki's agenda is to work with governments to explore the introduction of national electronic identification in other Nordic countries, as well as in the Baltics. This has been an issue for some time now.
Paula Lehtomäki calls it "a new Nordic passport union", which naturally brings us to the old passport union, which no longer means an absence of border controls between the Nordic countries. How does the Council of Ministers handle that issue? 
"This is already being looked at in the border obstacle council, which is following the issue closely – including how the Öresund crossing times are dealt with. Times spend for border controls there have been reduced, but it is up to the individual countries to make decisions here."
The Council of Ministers is busy formulating a new vision for the Nordic cooperation. 
"This issue will be debated when the prime ministers meet in August. It is still their ambition to make the Nordics the world's most integrated region."
Nordic paradox
Opinion polls show there is very strong support for the Nordic cooperation. Yet there is also a feeling that it is bureaucratic and that not much is actually happening. Paula Lehtomäki herself quotes from an old article which called the cooperation "the world's most expensive coffee club". Her predecessor used to point out how cheap the cooperation really is – 30 Swedish kronor per citizen (€ 2.8), or the same as a loaf of bread.
"But I do agree there is a paradox here."
She herself has three aims for the future of the Nordic cooperation:
There is broad support for what we have achieved so far, but we must continue to deliver on issues that are important to individual people.

We must become more transparent both externally and internally. I have spent two months trying to get an overview of how the cooperation works, but it is not easy.

We should not forget that the cooperation is valuable in and of itself. We are a Nordic family, and the cooperation leads to a high level of trust between our countries.
Trust must be treasured
"Trust is something we must treasure. It is like a marriage. You cannot after 20 years simply say that we'll carry on in the same manner for another 20."
Paula Lehtomäki has not yet had time to personalise her office. Presents left behind by Dagfinn Høybråten are sat on a bookshelf, including two carvings. One with panda bears from China, one with Russian buildings with onion domes. These are the kinds of symbolic presents that rarely fit in anywhere.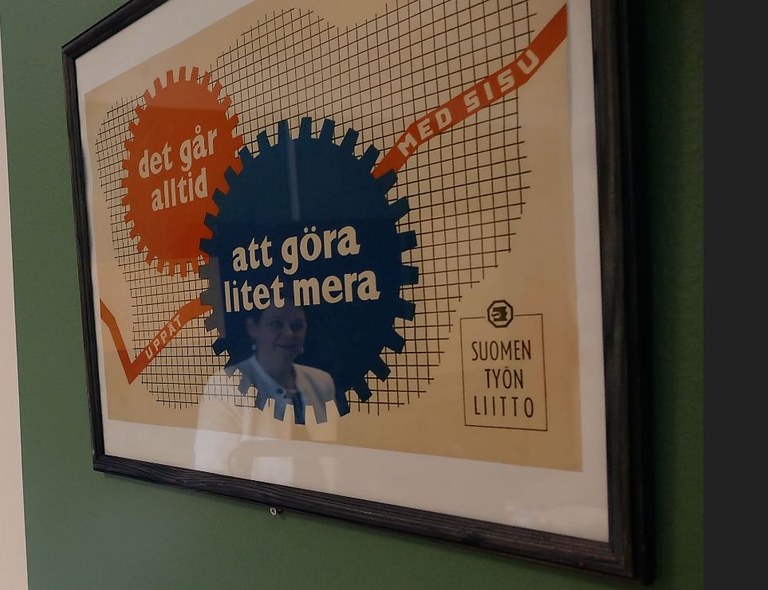 But Paula has hung up one picture herself: a framed poster from Suomen Työn Litto (The Association for Finnish Work) with the message
"It is always possible to do a bit more." The slogan is written across two cogwheels. A closer look reveals an arrow with the text "upwards with sisu".
The poster channels an earlier industrial revolution. We are now already in the middle of the fourth industrial revolution. The issues surrounding the future of work will be important to Paula Lehtomäki. Her second public engagement was to take part at the Reykjavik Future of Work conference in April, alongside ILO's Director-General Guy Ryder.
Life-long learning
"One of the most important things to remember is that the future of work means life-long learning. There is still no proper solution for how this can be organised. Should businesses or universities be responsible for it, or will it arrive in the shape of a platform solution yet to emerge, where the end-user is directly linked to the provider – like with Airbnb," says Paula Lehtomäki.
"We must be open for the idea that things can be organised in a different way. But the fourth industrial revolution has many other attributes too, like the possibility to scale up a service at no extra cost. Look at the gaming industry! When a game has been developed, it costs nothing to copy it and earn enormous amounts of money."